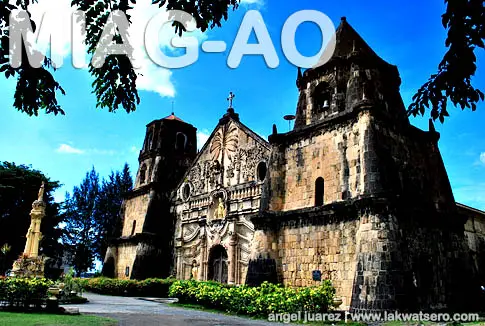 Iloilo Province, in the Visayan Island of Panay, is home to some of the oldest Catholic Churches in the Philippines. It is one of the most important provinces during the Spanish colonization of the country. South of the province, in its largest town of Miag-ao, is the pride of the town – the Sto. Tomas de Villanueva Church or popularly know as Miag-ao Church.
Miag-ao Church is one of the Baroque Churches of the Philippines, a collection of Catholic Churches across the archipelago that were inscribed in the UNESCO World Heritage List in 1993. Other Baroque Churches in the list include San Agustin Church in Manila; Nuestra Señora de la Asuncion in Santa Maria, Ilocos Sur; and San Agustin Church in Paoay, Ilocos Norte.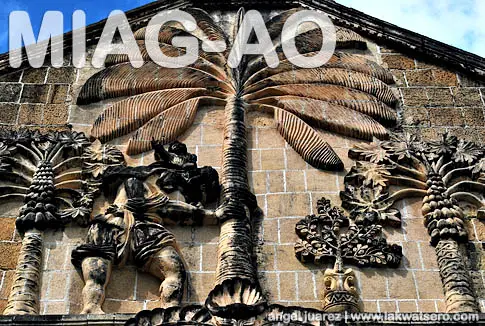 Based on the UNESCO World Heritage Convention historical description, "the Church of Santo Tomas de Villanueva stands on the highest point of Miag-ao, its towers serving as lookouts against Muslim raids. It is the finest surviving example of 'Fortress Baroque'. The sumptuous facade epitomizes the Filipino transfiguration of western decorative elements, with the figure of St Christopher on the pediment dressed in native clothes, carrying the Christ Child on his back, and holding on to a coconut palm for support. The entire riotously decorated facade is flanked by massive tapering bell towers of unequal heights.
The Augustinian mission station of Miag-ao became an independent parish in 1731, when a simple church and convento (parish house) were built. However, destruction of the town by Moslem pirates in 1741 and 1754 led to the town being rebuilt in a more secure location. The new church, constructed in 1787-97, was built as a fortress, to withstand further incursions. It was, however, damaged severely by fire on two occasions – during the revolution against Spain in 1898 and in World War II."
Today, the Church of Sto. Tomas de Villanueva stands proud as a legacy of Miag-ao's vibrant past. A testament of the town's devotion and artistic talent. An eternal reminder Miag-ao's creativity. A treasure the world regard now as a heritage.
How to get to Miag-ao
Iloilo City is the popular gateway to Miag-ao, less than an hour ride from the city proper. There are public jeepneys going to the town from Mohon Terminal in Molo District or from the Iloilo Terminal Market.
Philippine Airlines, Cebu Pacific, Airphil Express and Zest Air connect Iloilo City to Manila, Cebu and Davao. Various shipping companies also link the city to major ports of call in the country.