Every 28th day of August, the remote town of Cuyo in Palawan celebrates its town fiesta in honor of their Patron Saint Agustin.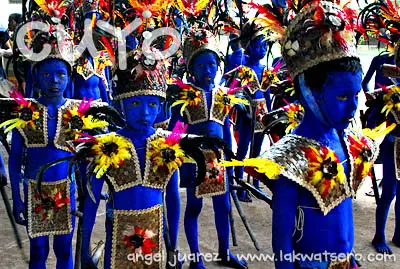 Cuyo, a town in the group of islands of the same name sits in the open water of Sulu Sea is blessed with rich history and culture, unexploited islands and islets decorated with white sand beaches and built by waves and strong winds.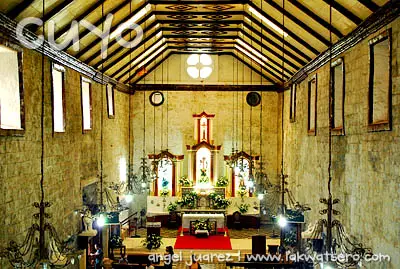 The town's century old church is uniquely inside the fort that was built by Augustinian Recollects in 1680. The church was founded in 1622 as the Parish of St. Augustine, the oldest parish in the Apostolic Vicariate of Taytay composing of the towns and islands in Northern Mainland Palawan, Calamianes Group and Cuyo Group.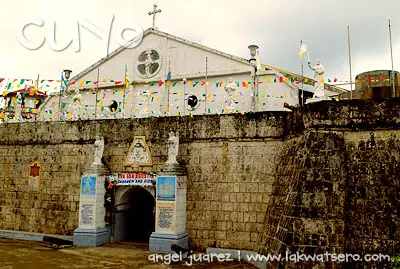 During town fiesta, locals attend mass where they put blue dye locally called anyel on their faces after the celebration. In the afternoon, one of the highlights of the town fiesta happens – the Pagdayao Festival that features street dancing and cultural shows from various schools in town, showcasing their versions of performances that tell the rich history, heritage and culture of Cuyo.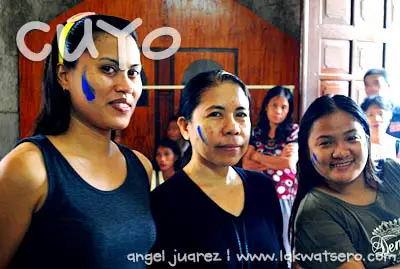 Some paint their bodies and faces with anyel and wear costumes made of coconut leaves and headgear made of coconut fiber decorated with colorful chicken feathers, portraying Aetas and performing Aeta's moves, thus aeta-aetahan or ati-atihan. Other participants perform the traditional Cuyunon dance characterized by sways, hops and jumps while chanting "Viva San Agustin!" Here ladies usually dress in patadyong are partnered with the gentlemen in camisa de chino.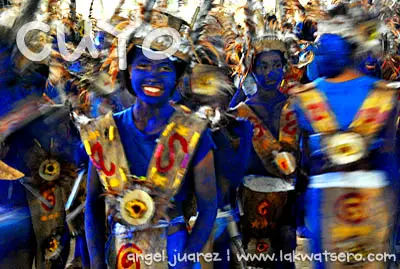 Attires, movements, concepts and props vary per presentation, but  dancing clowns called as "alakayo" are common to all and considered as necessary part of every performance. Alakayo is a lively clown with the whole body painted by anyel and a tall mask made of coconut fiber, he usually circles around chasing the ladies and guests, and stops when coins are thrown to him where he is expected to pick it up from the ground using his mouth.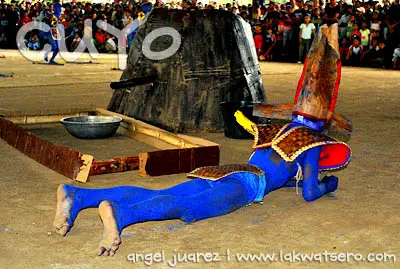 The Pagdayao Festival of Cuyo is a unique way of seeing Cuyo's rich heritage, history and culture, and a great way of showcasing it to the new generation in order to keep it alive.  Maambeng nga capistan canindong tanan nga Cuyunon!