Last week was a roller coaster of emotions for Filipinos. We were all shocked as we witnessed a tragic event unfolds, jubilation followed as we saw our bet performed well in the global pageant, mourned the following day for the victims of the bloodbath, happy the next day as we welcomed the return of our Miss Universe bet, and mixed emotions followed day after day after day. While all these happen, the world's eyes were on us.
Our pride was shaken. Despite the accomplishment of our Pinay bet to the pageant, the carnage in the capital put us in bad light and most Pinoys out there who were so proud to be sons and daughters of heroes almost gave up the Filipino blood in them.
If it was a test, we miserably failed. Understandably because of the circumstances and events that were not something to be proud of. We condemned what happened, but what the world saw after the condemnation were of bad taste. Instead of offering flowers and candles as Benj said, policemen, students and bystanders flocked to the place and had their pictures taken as if the tragic spot was a tourist attraction. Meanwhile the government, police and media tried to wash their hands off.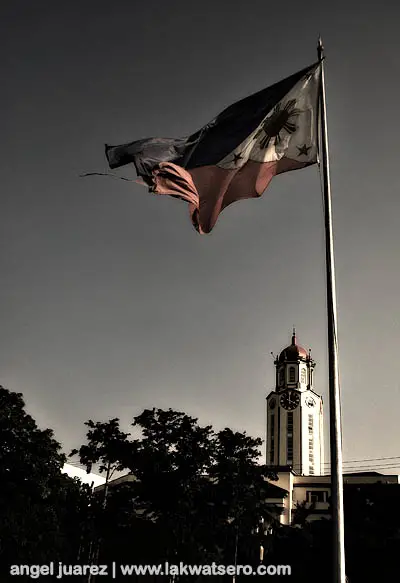 Again, these acts are not something to be proud of,  which led to me to a question: what exactly is "Pinoy" pride?
Is it the pride we brag as we dominate the world records for the longest suman, biggest bibingka or largest contingent of simultaneous breast feeders?
Is it the pride we chant as we cheer for Manny Pacquiao, Charice Pempengco or Venus Raj?
Is it the pride we print on our shirts? Pages we follow on Facebook? Quotes we post on our blogs?
If it is, such a shallow pride.
How can we say that we love our country and we are proud of our race if in the simplest things, we fail to prove it. We intentionally break traffic rules, we tolerate simple corruption, we throw waste just everywhere, we curse people as we go out of over crowded train. In the tragic event that transpired, we said we sympathize yet we failed to convince the world that we do. These do not support the pride we constantly brag! Whatever happened to Filipino pride.
My friend Alma, an OFW in Dubai said, "We should quit the hot and cold attitude to our country. We see Charice on Oprah and we are too proud to be a Filipino. The next day that we witness a tragedy unfolds and we are so ready to change our citizenship. Love it or hate it, the truth is when we die we'd still want to be buried in our homeland." I couldn't agree more!
While we should show to the the world our sincere grief and sympathy, now also is the best time to take off the old pride we used to wear and start practicing it in a deeper sense. Be a Filipino! In thoughts, in words, and in deeds.
Happy National Heroes Day!