In a high profile and prime tourist destination such as Boracay Island, to become among the best hotels or among the top choices in hospitality is a tough battle. This is specially true for starters where one has to be a popular brand or should really be exceptional to stand out. Very few has successfully done the latter and Agos Boracay Rooms + Beds belongs to that league.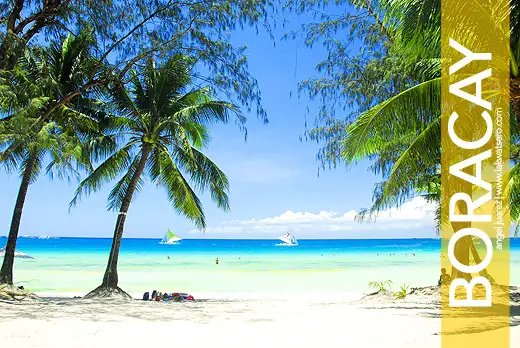 Agos Boracay is a family-run no frills guest house in the heart of the island that banks on the very essence of "home" and "family" to make a mark. With only less than two years in the industry, it has already proven that it is not only about the brand but more importantly the quality of service that makes a name popular… that it what makes the brand! And in just a short period, they already established itself as among the best in Boracay, getting the positive nods from its clients and earning recognition from various groups in the industry such as TripAdvisor, AirBnB, Expedia and Agoda, among others.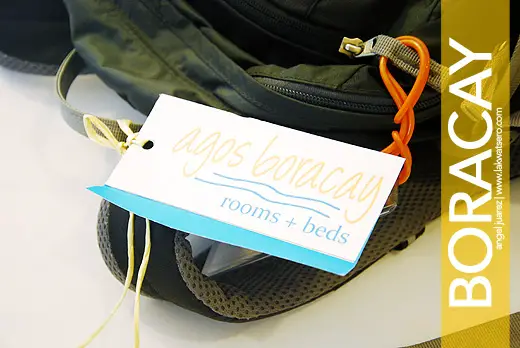 Centrally located along the Main Road in Station 2 and just a short walk to White Beach, Bulabog Beach, D'Mall and D'Talipapa, Agos Boracay is not your typical hotel. It sits on one of the highest spots in the island, few steps up from the main road, offering a view of both sunrise and sunset, and ensuring privacy, security and quiet stay.
Rooms and Rates
Agos Boracay offers four different types of accommodation – Superior, De Luxe, Family Room or Family Room with View. Each of their 28 professionally designed rooms has modern Asian vibe with full length window that can be opened to allow natural flow of air.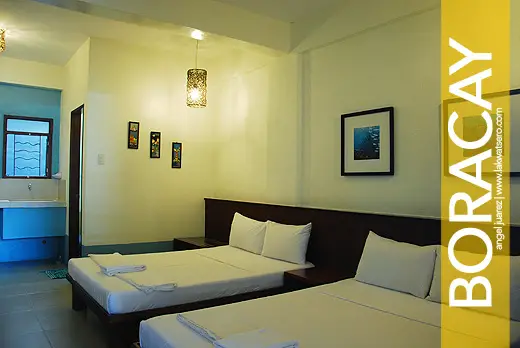 Truth is, they are not the cheapest in the island but they are reasonably priced. For as low as P3,000, a party of two can spend the night in the Superior Room during low season while a party of four can avail of the Family Room with View for P5,000. Two extra person can sneak in any of the rooms for additional P500 per person per night. For long staying guests, they offer special rates for weekly and monthly stay.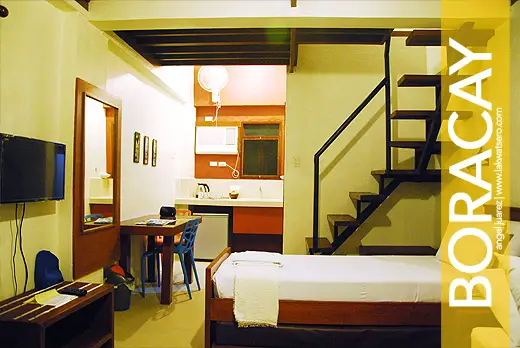 Amenities, Facilities and Services
Every room in Agos Boracay is equipped with window type air conditioning unit, a personal refrigerator, cable LED TV with premium channels, hot & cold shower, ceiling fan, water kettle for coffee/tea and other amenities such as bottled water, fresh linen, towels & toiletries.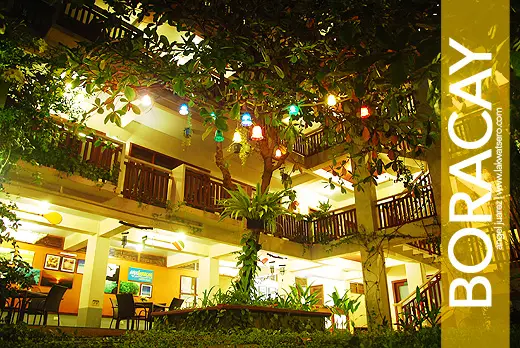 Guests may choose to unwind in the room verandas, relax on the sundeck while watching the sunrise or the sunset, or simply hangout in the open garden and gazebo. Free wifi is available in open areas.
Their other services include one-way or round-trip airport transfers from Kalibo International Airport or Caticlan Airport, island activities, in-room massage and laundry services.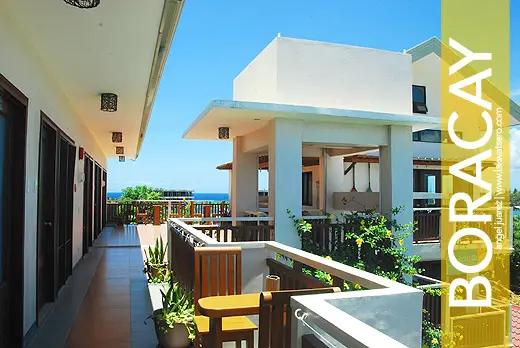 Experience
I got to personally experience Agos Boracay when I spent two days and one night in the Family Room with View last summer. It wasn't my first in the island but my first in Agos and being a regular in the island, I find its location convenient. It may not be in the beach front but the main attractions and spots are just short walk away.
The Family Room with View is on the topmost floor with good view of sunrise and sunset. It is cozy, well designed and huge enough for us. We were only two but we were advised that its maximum capacity is four. But even though four persons occupy the room, I feel that there's still a plenty of space to move around. It has a a queen-sized bed at the loft and two single beds each with pull-out beds on the ground floor so we got to choose our comfort areas.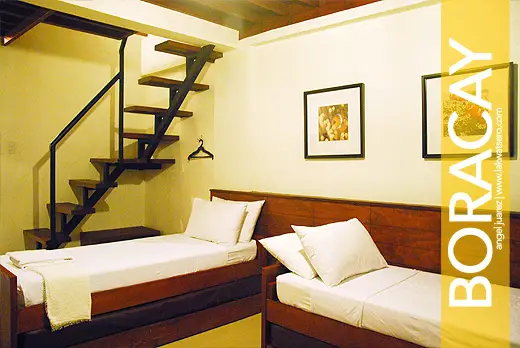 Air conditioning is perfect too, the window type aircon is capable of ventilating the entire room even the loft. I also love the full length window, I think it's a simple yet genius idea. I can fully open it anytime of the day that I want the natural flow of air and the fresh breeze of the tropical island.
There is no wifi signal in our room on the fourth floor but it works well outside. If you really need wifi in your room, those on the ground and second floors are your best options.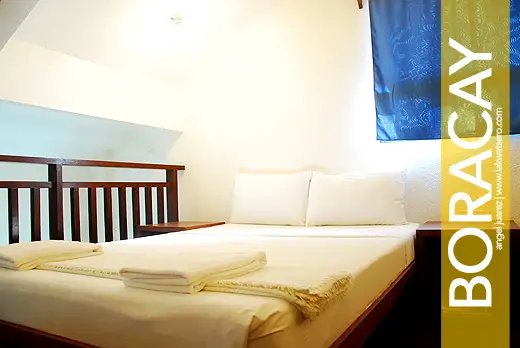 Since Agos Boracay is located in one of the highest points of the island, one needs to take the stone steps to go there, quite an exercise that it is well worth the effort. I won't mind climbing that stone steps if what I will get is warm welcome and unpretentious smiles from their friendly and helpful staff, their best assets! The likes of Micah, Ate Rose, Divine, Manong Guard and the rest of their workforce who made us feel at home… like family!
Verdict
Overall, Agos Boracay exceeded my expectations. No wonder, most, if not all, who have stayed and experienced the place have nothing but high praises to their service and most specially to their staff. This was punctuated just recently with the "2015 Traveller's Choice" award given to them by Trip Advisor community.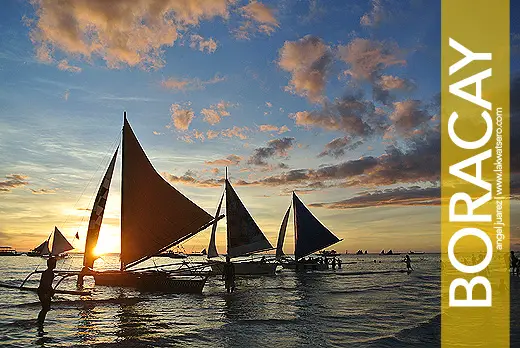 The best of Boracay is not always in the beachfront! Agos is one of the island's pride! A place worth experiencing and worth recommending. Well, I guess I found my home in Boracay! 🙂
For more information about Agos Boracay, visit their website at www.agosboracay.com. They can also be reached thru email at ago[email protected] or thru their contact number +63-36-288-2663.
Disclosure: The stay was compliment of Agos Boracay Rooms + Beds, but this is an honest review of the experience.