Nacpan Beach
El Nido, Palawan, Philippines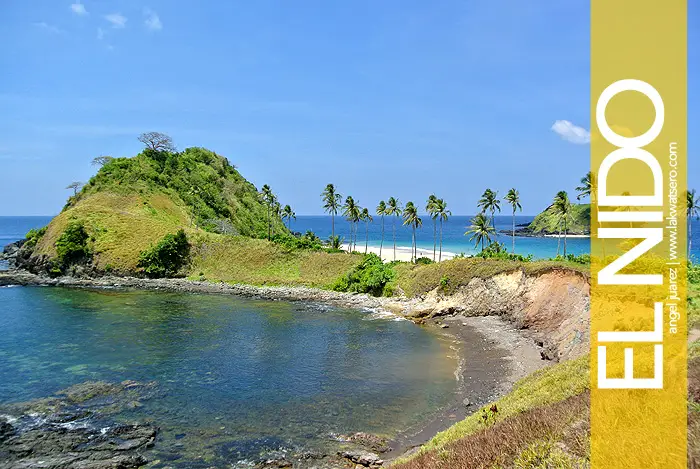 The internet did its magic again! What used to be a quiet and deserted beach is now a quite busy spot. Say hello to Nacpan Beach of El Nido!
Situated in Sitio Calitang, approximately 17 kilometers north of El Nido town, Nacpan Beach boasts of its approximately four-kilometer stretch of cream fine sand. Generally bare, unspoiled and unexploited, and without the usual crowd that the other islands of El Nido get, Nacpan and its twin beach of Calitang, are some of the attractions of the mainland.
To get here, you can take the public jeepney from El Nido town but since there is only one trip daily (leaving El Nido town at noon and returning in the morning of the next day), taking the public transport might require you to spend overnight in the beach. But an overnight stay is a promise of a blissful experience with the amazing view of sunset and the serenity of the place.
Nacpan and Calitang are also part of the itinerary of El Nido Inland Tour (or Tour E) that costs at most P1,200 per person. But a trip here can be done on your own. For small group, just flag a tricycle to take you there, cost is around P700-1000 for a group of not more than four persons. For bigger group, you may charter a van for P2000-P2500, good for 10-12 persons, whole day tour in Nacpan and Calitang with sidetrip in Nagkalit-kalit or Bulalacao Falls.
For more information on El Nido, check out Lakwatsero's Travel Guide to El Nido.