About Nagsasa Cove
The rise to fame of Anawangin paved the way for other hidden coves in the western coast of Zambales to be known, and one that is fast becoming popular is the Nagsasa Cove.
With sand that is the same with Anawangin, an area twice as big, and perhaps a more beautiful backdrop, Nagsasa Cove promises everyone a more fun adventure.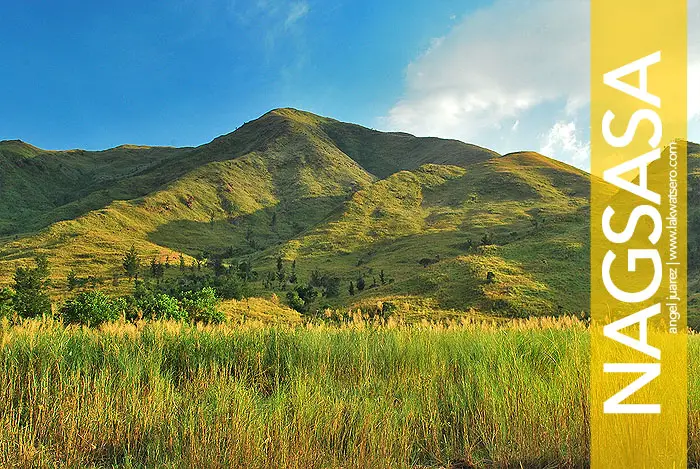 An hour and a half from barangay San Miguel and Pundaquit in San Antonio, Zambales, the cove offers more than what other coves in the area can offer: a lovely beach on a grayish sand; a lake that reflects the beautiful landscape; a grassy mountains that turn brown on summer; a waterfalls hidden in the mountain's side; and the serenity and simplicity of life that the place guarantee.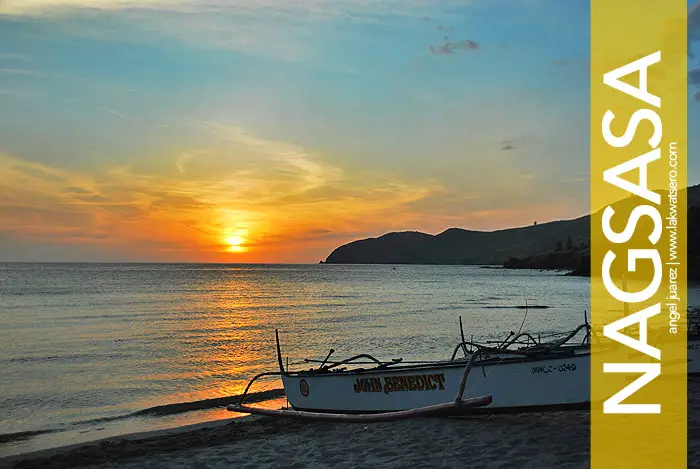 How to Get to Nagsasa Cove
Bus: Manila to San Antonio (Zambales)
Going to Nagsasa Cove is pretty similar to Anawangin Cove, and the same applies to Talisayin Cove and even the farthest Silanguin Cove.
To get there from Manila, ride a bus bound to Iba or Sta. Cruz, Zambales via Olongapo. Victory Liner has scheduled trips to these destinations. Tell the driver to drop you off at San Antonio. Fare starts at P270, travel time is around 3 to 4 hours via NLEX.
Upon reaching San Antonio, transfer to a tricycle to Barangay San Miguel or Pundaquit, standard rate is P30 per person, you may opt to add some tip since it is quite far.
Boat to Nagsasa Cove
Boats can be chartered at Barangay San Miguel or Pundaquit going to Nagsasa Cove, rate starts at P2,000 for Anawangin – Capones-Nagsasa round trip good for maximum of four persons. Travel time from Pundaquit to Nagsasa is approximately 90 minutes.
Pundaquit Boat Rate (As of 2020)
| | | |
| --- | --- | --- |
| Destination | Small Boat Rate (1-4 person) | Big Boat (Minimum 10 person) |
| Camara | P1,000/boat | P150/person |
| Capones | P1,200/boat | P200/person |
| Anawangin | P1,200/boat | P200/person |
| Talisayen | P1,700/boat | P300/person |
| Nagsasa | P2,000/boat | P400/person |
| Silanguin | P3,000/boat | P600/person |
Note: Side trip – additional P100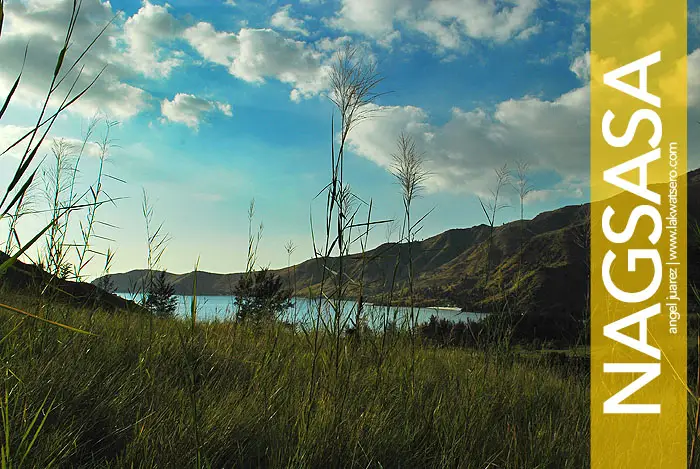 Where to Stay in Nagsasa and Pundaquit
Since there is no commercial accommodation in this island, you may bring a tent or camping equipments (plus foods and drinking water) if you are planning to stay there overnight. Just tell the boatman your planned date and time of return to San Antonio.
If you are not into camping, you can have a day trip in Nagsasa and stay overnight in Pundaquit or San Miguel where numerous hotels and restaurants can be found. You can have a room for as low as P1000.00 there.
Book Your Accommodations in Pundaquit
Lalyn's Home in San Antonio
Pundaquit,San Antonio, Zambales
Starts at 3,000 PHP (4 Guests)

 DG Paraiso Restaurant
Pundaquit, San Antonio, Zambales
Starts at 3,500 PHP (4 Guests)
Here are some of the accommodations in Barangay Pundaquit and San Miguel.
Casa San Miguel Bed & Breakfast
Evangelista St., Brgy. San Miguel, Zambales
Contact No: +639178382752
Megan's Beach Resort
Contact No: (047)6210507, (047)9133784, +639194808520
Email:[email protected]
Nora's Beach Resort
Contact No: +639182788188/+639196374917
Punta De Uian
Contact No: (047)2522692/+639188888426
Email: [email protected]
Wild Rose Beach Inn
Contact No: +639106615613
Email: [email protected]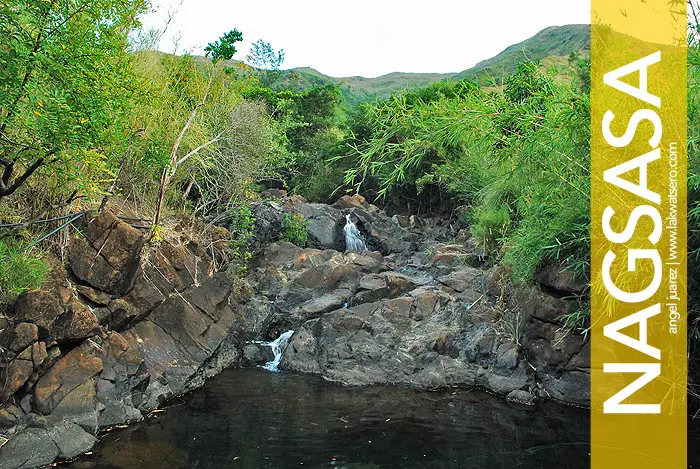 What to Do in Nagsasa and Nearby Areas
Camping
Trek to Mt. Pundaquit, Mt. Nagsasa, Mt. Cinco Picos or Mt. Balingkilat
Surfing (Bring your own board if you will be surfing in Anawangin, otherwise you can surf in the nearby Crystal Beach with surfing equipment for rent)
Skimboarding (Bring your own skim board)
Island and Beach Hopping in nearby Nagsasa Cove, Capones Island, Camara Island, Talisayen Cove and Silanguin Cove
Sidetrip to Capones Island and see the century old Capones Lighthouse
Explore Palauig, Potipot, Masinloc, San Narciso or Liwliwa (San Felipe)
Check out Anghalo Falls in San Felipe
Taste the sweet mangoes of Zambales
Trek to Mount Pinatubo Crater Lake via Botolan
Enjoy arts and music at Casa San Miguel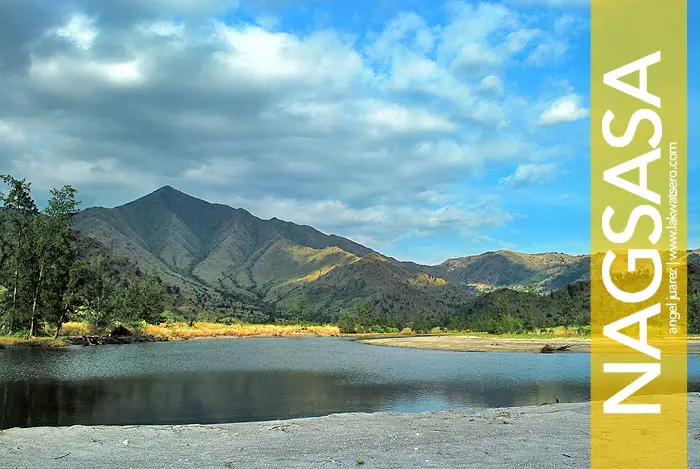 Tips

Since this area is facing the open waters of the South China Sea, the water is generally rough any time of the year specially during afternoon.
Camping fee in Nagsasa is at P100 per person. There is a comfort/shower room and source of fresh water in the area. The fee includes the free use of cottages. A community of Aetas live in the cove, that have small stores in the area that sell water, chips, candles, canned goods and other basic necessities.
If you are a first timer, hire a local to guide you to the waterfalls. The rate is P30 per person.
Nagsasa Cove can be reached by land via five to six hours trek from Subic crossing Mt. Nagsasa
Mang Johnny offers boats to Anawangin, Nagsasa, Capones, Camara, Talisayin, Silanguin and nearby places. He is highly recommended by most travelers. Contact number: +639202224687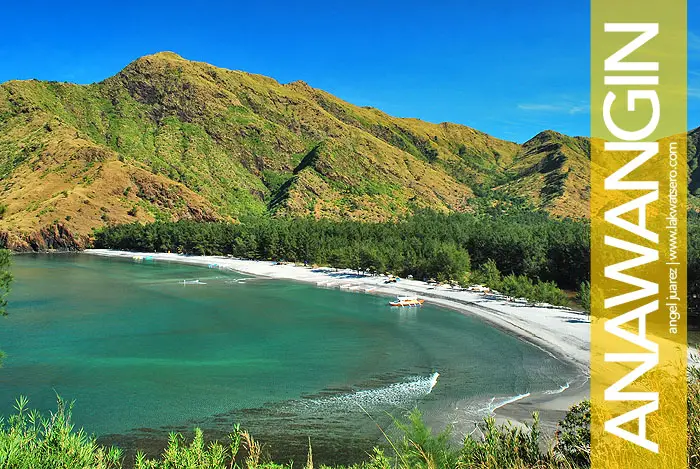 Nagsasa Weekend Itinerary
This is our actual itinerary for our Nagsasa weekend camping with side trip to Anawangin Cove and Capones Island.
Day 1
0000H – 0200H: Assembly – Victory Pasay
0200H – 0500H: Manila to Olongapo
0500H – 0600H: Breakfast in Olongapo/Shop for other necessities
0600H – 0700H: Olongapo to San Antonio
0700H – 0800H: Regroup/Change Clothing/Meet boatman
0800H – 0845H: San Antonio to Anawangin (sidetrip)
0845H – 1030H: Explore Anawangin
1030H – 1130H: Anawangin to Nagsasa
1130H – 1230H: Build camp/Prepare lunch
1230H – 1330H: Lunch
1330H – 1800H: Free time
1800H – 1900H: Prepare Dinner
1900H – 2000H: Dinner
2000H ——-> : Socials/Bonfire/Lights off
Day 2
0600H – 0700H: Prepare Breakfast
0700H – 0800H: Heavy Breakfast
0800H – 0945H: Free time/Break camp
0945H – 1100H: Nagsasa to Capones Island
1100H – 1200H: Trek to Capones Lighthouse
1200H – 1330H: Explore Lighthouse
1330H – 1415H: Trek back to boat
1415H – 1430H: Capones Island to San Antonio
1430H – 1600H: Washup/Fixup/Snacks
1600H – 1700H: San Antonio to Olongapo
1700H – 1900H: Early Dinner/Rest
1900H – 2200H: Olongapo to Manila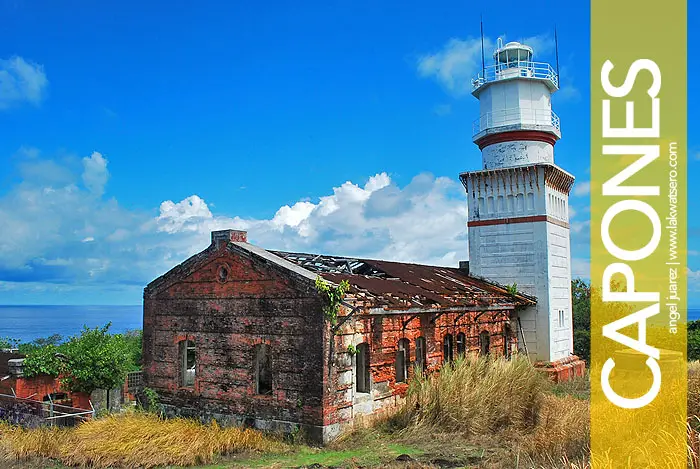 Budget / Logistics
Individual estimated cost for group of 4 person:
Pasay to Olongapo: P215
Olongapo to San Antonio: P41
Trike to Barangay San Miguel: P20
Boat Ride (Round Trip): P600
Nagsasa Entrance: P100
Anawangin Daytour Entrance: ~P50
Trike Barangay San Miguel to San Antonio Market: P20
Miscellaneous Expense (foods, utilities, utensils, condiments, tips, etc):  ~P500
San Antonio to Olongapo: 41
Olongapo to Cubao: P200
Estimated Total: ~P1787
*First published: 12-Oct-2009 | Updates: 27-Feb-2013; 07-Jun-2016; 01-Aug-2019;09-Mar-2020