Welcome to Puerto Galera
Port of galleons is the English translation of Puerto Galera, as it was literally a safe haven for galleons and ships during heavy storms or squalls in the ancient era. With its deep natural harbors and enclosed bays, its very purpose as a secure anchorage remains true today.
Puerto Galera is a town in the northern coast of Mindoro Island, a vibrant destination and tourism hot spot of the province of Oriental Mindoro. It sits at the middle of the southern edge of Verde Island Passage, dubbed as the "center of the center of world's marine biodiversity". Its accessibility and proximity to Metro Manila and Southern Tagalog Region help make the town one of the most sought after destinations in Luzon.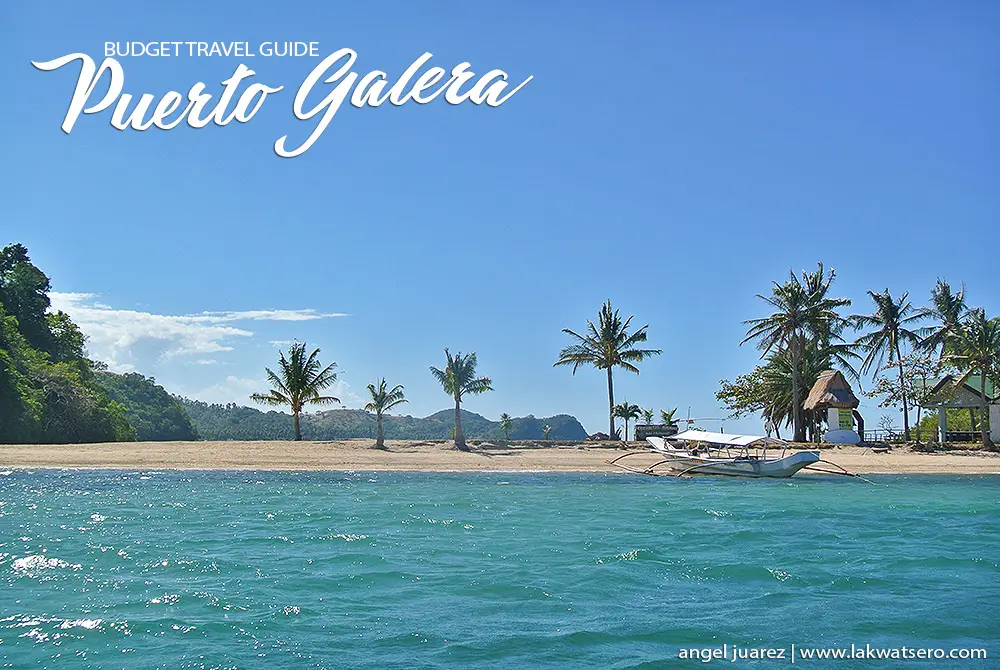 The town has approximately 42 kilometers of coastline and a diverse underwater ecosystem that serves as home to variety of marine species, thus it is without a doubt that it is hailed as among the most popular and best dive destinations in the world. Coral gardens carpet its reefs, ship wrecks dot its seabed, tropical marine species dwell on its rich waters. In 1973, UNESCO designated Puerto Galera as a Man and Biosphere Reserve.
More than the bounty of its waters, Puerto Galera is blessed with abundance of natural wonders with variety of flora and fauna some of which are endemic to the place, from sea to summit, beneath and above. It is included in the elite list club of the "Most Beautiful Bays of the World". With numerous white sand beaches, panoramic coves, verdant mountains, majestic waterfalls, snaking rivers and streams, picturesque sunrise and sunset, vibrant nightlife and more, Puerto Galera definitely has it all!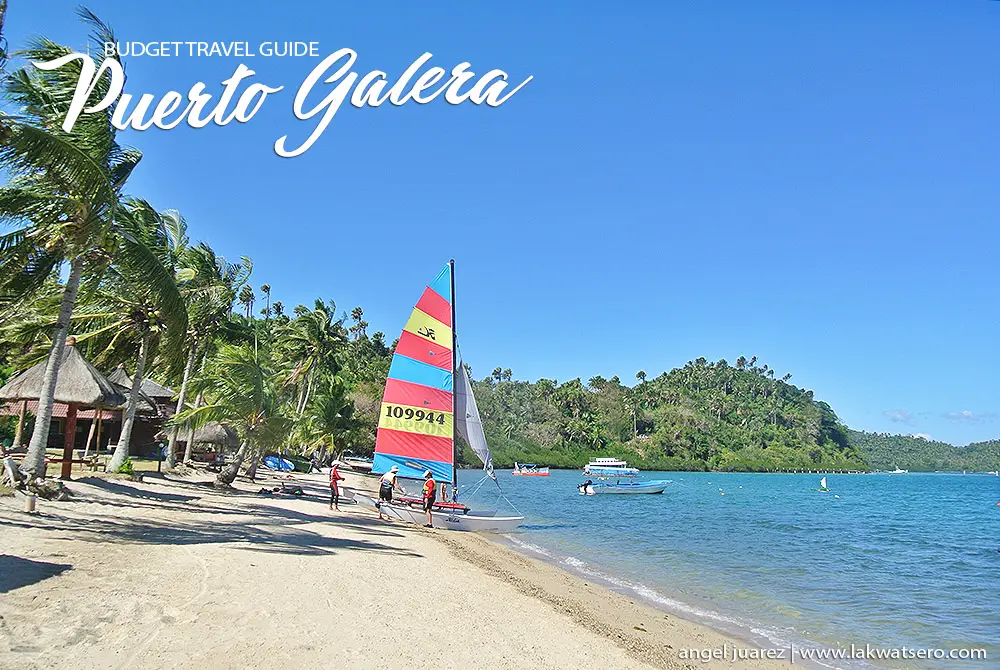 How to Get to Puerto Galera
Puerto Galera is roughly three (3) to four (4) hours of land and sea travel from Metro Manila. The common jump-off point is the Port of Batangas that connects the town's passenger ports (Muelle and Balatero) to mainland Luzon.
A. Manila – Batangas – Puerto Galera
Bus: Manila to Batangas
There are numerous buses from Cubao, Sampaloc, Buendia and Alabang going to Batangas Port. Departure is almost round-the-clock from the combined operations of JAM, Alps, Crow and Ceres Bus, fare from Buendia is P197 (as of February 2019) and travel time is two (2) to three (3) hours. You can book your bus tickets from Manila to Batangas below.
Ferry: Batangas to Puerto Galera (Muelle or Balatero)
In Batangas Port, catch a fast-craft or slow ferry (Ro-Ro) to the port you wish to go to – Muelle (near Sabang) or Balatero (near White Beach). There are numerous departures daily, almost every hour from as early as 5AM to as late as 7PM. You can book your ferry tickets from Batangas to Puerto Galera below.
B. Manila – Batangas – Calapan – Puerto Galera
If you miss the direct boat from Batangas to Puerto Galera, another option is to take a Ro-Ro ferry from Batangas Port to Calapan which has a 24-hour operations and then a one-hour van or jeepney to Puerto Galera. You can book your ferry tickets from Batangas to Calapan below.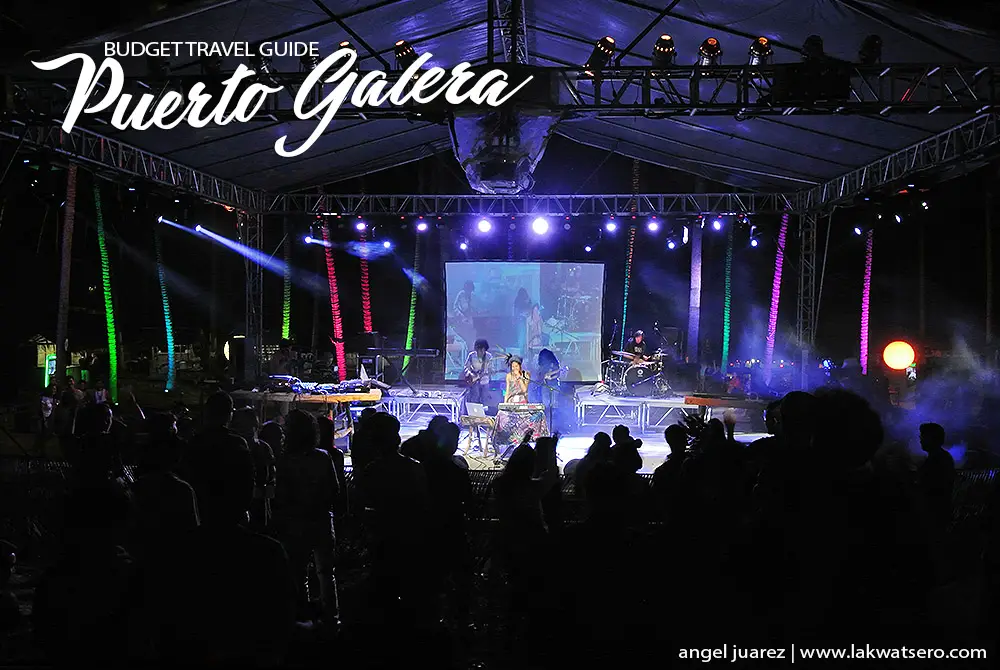 Going Around and Away
Inland: Jeep, Tricycle, Motorbike
The basic mode of transportation inland are jeepney and tricycle. Minimum regular fare is P8 for jeepney and P10 for tricycle. For special short-distance trips, you can charter a tricycle for as low as P150 (good for 3 persons). Meanwhile, a tricycle tour of Tamaraw Falls, Mangyan Village and Aplayang Munti costs P800 (good for 3 persons). Big groups may opt to charter a jeep or van. There are also motorcycles and bicycle rentals around in town for those who prefer to tour the town on two wheels.
White Beach to Sabang and Back: Regular jeepneys ply the route, fare is P35 per person (as of October 2019). Trip usually starts at 5AM with last trip at around 6PM but schedule usually changes based on foot traffic.
Puerto Galera to Calapan: Jeepneys and vans to Calapan are stationed at Jeepney Terminal in the town proper (near the public market). One-way fare from Puerto Galera to Calapan is around P100, travel time is at least one (1) hour.
Island Hopping: Outrigger Boat
To visit other islands, beaches, coves and the snorkeling sites, charter an outrigger boat to take you there. Island hopping rate starts at P1,800 for a boat that fit up to six (6) people. However, to reach the snorkeling sites, you need to transfer to a paddle boat that costs P200 per person per site.
If you wish to travel by boat to specific destination in town, you may charter a boat at Muelle Port (near the town proper). Here's the standard boat rate as of October 2019 for a boat that can fit maximum of six (6) passengers.
Going Away
Fast-crafts and boats going to Batangas Port depart from the ports of Muelle and Balatero as early as 5AM to as late as 6PM daily. If you miss the boat or if they are full, you may opt to take a ferry from Calapan. You can book your ferry tickets from anywhere in Puerto Galera or Calapan to Batangas as well as bus tickets from Batangas to Manila below.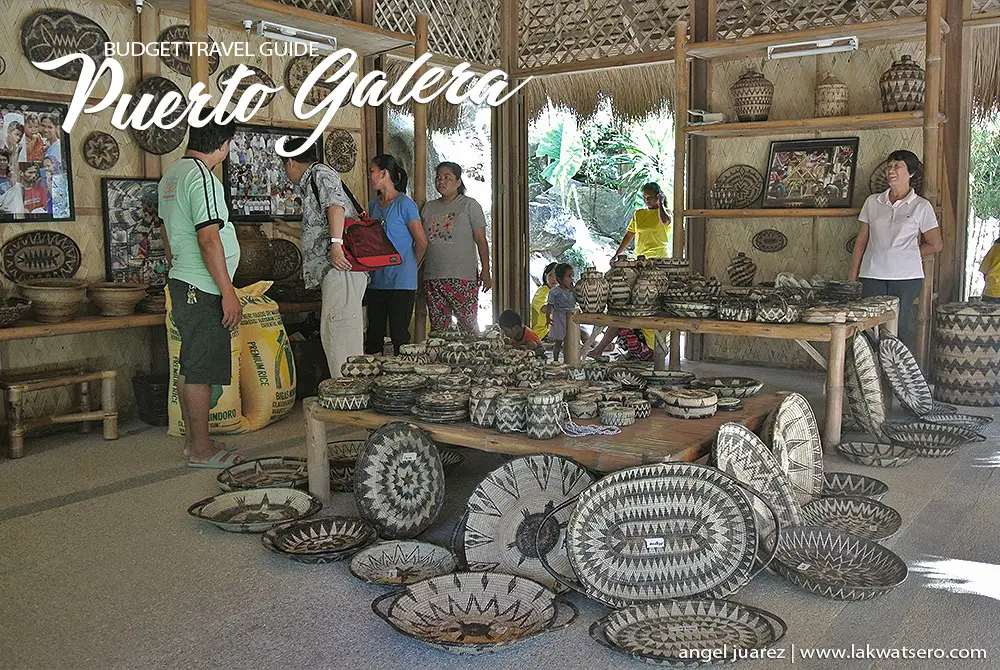 Where to Stay in Puerto Galera
Tourists in Puerto Galera usually stay in either White Beach or Sabang. White beach is popular to local tourists while Sabang is the go-to place of foreign tourists mostly scuba divers. Both have wide array of accommodations and vibrant night life.
White Beach Area (Talipanan / Aninuan)
Top-Rated Hotels in White Beach Area
Top-Rated Budget Accommodations in White Beach Area
Sabang Area
Top-Rated Hotels in Sabang Area
Top-Rated Budget Accommodations in Sabang Area
Sights and Activities in Puerto Galera
Beaches and Island Hopping in Puerto Galera


Puerto Galera has numerous white sand beaches, the most popular is the busy White Beach in San Isidro where numerous hotels and lodges can be found. Beside White Beach are Aninuan Beach and Talipanan Beach which are less crowded and quiet compared to White Beach. Then there's Tamaraw Beach, Bayanan Beach, Haligi Beach, Long Beach, Sabang Beach, Coco Beach, Fridays, Buri Beach, Encenada Beach, Bulabod Beach, Panlilio Beach, La Laguna Beach, Boquete Sandbar and more.

Scuba Diving, Free Diving and Snorkeling


With more than 30 dive sites and easy access to Verde Island, Puerto Galera is a scuba divers paradise! Some of the most popular dive sites are Alma Jane, Sabang Wrecks, Hole in the Wall, Sharks Cave, Sinandigan Wall and Japanese Wreck, among others. Most dive operators are located in Sabang including Big Apple, Octopus Divers, Scandinavian Divers and Cocktail Divers among others

Waterfalls


There are four known waterfalls in Puerto Galera and perhaps more in the mountains. The the tallest, most popular and easily accessible is Tamaraw Falls, located along the national road some 15 kilometers from the town proper and 21 kilometers from White Beach. Meanwhile, Aninuan Falls is closest to White Beach, just two (2) kilometers away but requires 45 minutes of trekking. There's also Talipanan Falls just four (4) kilometers from White Beach and the farthest Tukuran Falls which is around 25 kilometers from the town proper.

Mountains


Mount Malasimbo, Mount Alinyaban and Mount Talipanan offer hiking and biking trails, and other activities such as rappelling and ATV ride.

Events and Festivals


Malasimbo Music and Arts Festival, Puerto Galera Water Sports Festival, De Galera Festival, Kaaldawan Iraya, Bathub Regatta, Puerto Galera Yacht Club All Souls' Regatta, etc.

Watersports


Boating, kayaking, para-sailing, banana boat ride, flying fish, unicorn, king cobra, flying saucer, jet-ski ride, etc.

Rates:
Unicorn: P2,500 (good for 10 pax)
King Cobra: P2,500 (good for 10 pax)
Flying Saucer: P2,000 (good for 6 pax)
Jetski: P2,000 (per 15 minutes)
Flying Fish: P1,500 (good for 3 pax)

Eco-tours


Baclayan and Talipanan Mangyan Villages, Aguada Tree Park and Hibiscus Garden

More of Puerto Galera


Puerto Galera Excavation Museum, Sinandigan Lighthouse, El Canonero de Mariveles Memorial, Minolo Cross, Behiya Garita (Guardhouse), Puerto Galera Yacht Club, Panderosa Golf Club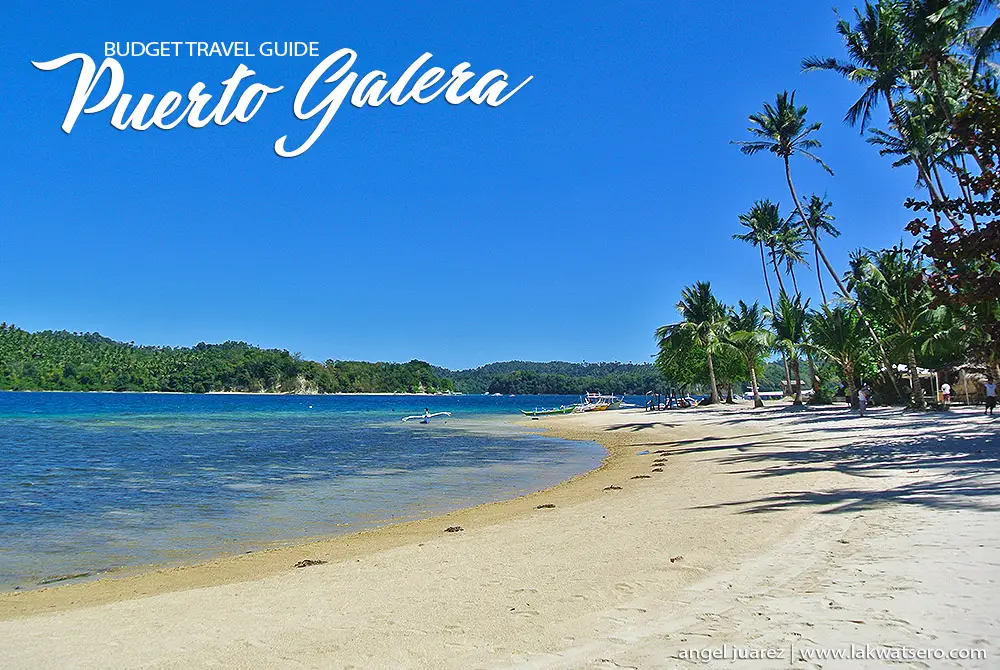 Where to Eat in Puerto Galera
There are lots of restaurants to choose from offering variety of dishes and specialties – Filipino, Chinese, Korean, Italian, Western, etc. Some of the most popular are:
White Beach / Talipanan Area:
Luca Cucina Italiana
El Canoneros's Octopus Restaurant
Ciao Italia Pizzerias
Hamsa Bar Lounge Resto
Resto Veranda
Casa Mia Ristorante Italiano
Sabang Area:
Hemingway Bistrot
View Point Bar and Restaurant
Tamarind Bar and Restaurant
Vesuvio's Pizzeria
The Verandah Restaurant
Full Moon Bar and Grill
Jack Daniel Apartments Restaurant
Papa Fred's Steakhouse
Relax Restaurant
Bella Napoli Pizzeria Ristorante
Capt'n Gregg's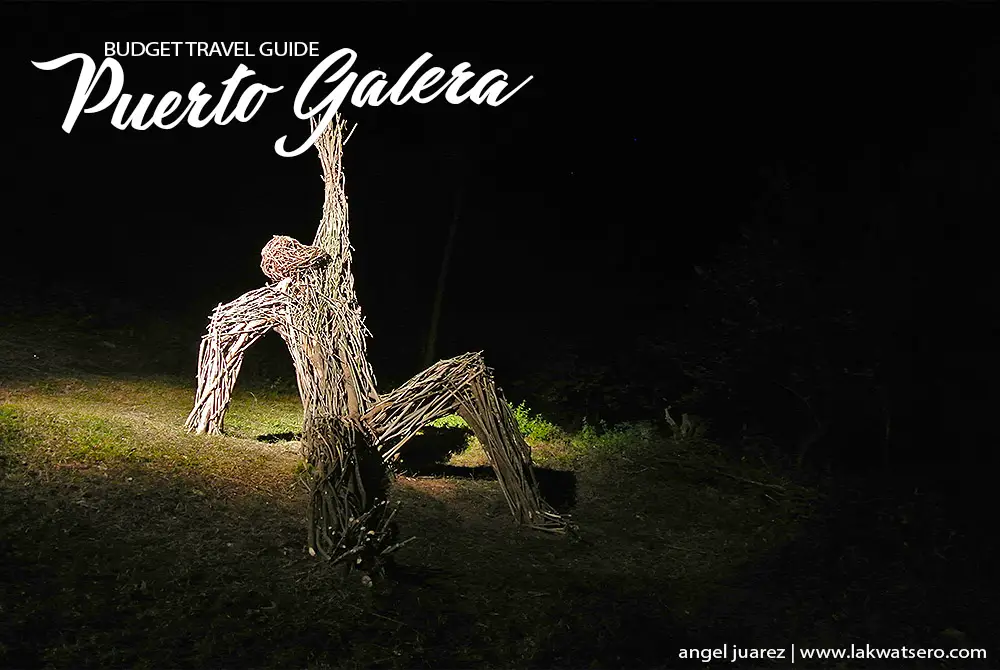 Sample Itinerary in Puerto Galera
Day 1: Travel to Puerto Galera & Beach Hopping
Travel from Manila to Puerto Galera
Beach: Explore White Beach, Aninuan Beach and Talipanan Beach
Day 2: Puerto Galera Island Hopping
Island Hopping and Snorkeling: Bayanan Beach, Maniknik Beach, Haligi Beach, Boquete Sandbar, San Isidro Underwater Cave, Giant Clam and Coral Garden
Day 3: More of Puerto Galera & Return to Manila
Mangyan Village, Tamaraw Falls and Aplayang Munti
Travel from Puerto Galera to Manila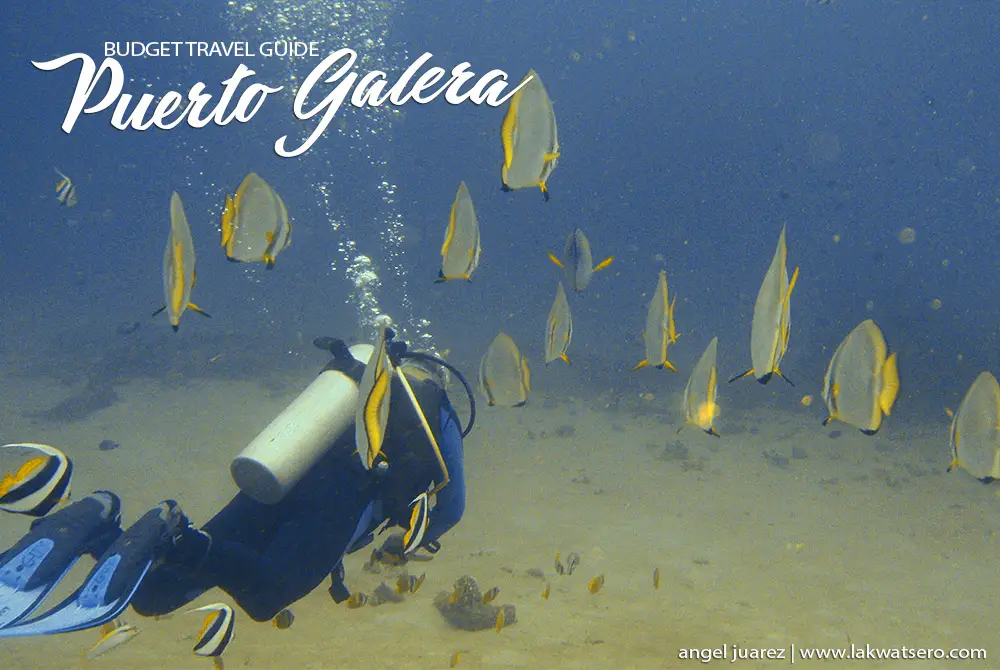 Expenses / Logistics
Particulars
Cost
Bus: Buendia to Batangas Port
P197/person
Ferry: Batangas Port to Puerto Galera (Balatero Port)
P300/person
Terminal Fee: Batangas Port
P30/person
Environmental Fee
P50/person
Terminal Fee: Balatero Port
P40/person
Accommodation in White Beach
~P1000/night (2-person sharing)
Island Hopping + Snorkeling
~P1,800/boat (6-person sharing)
+ P200/paddle boat/person/snorkeling site
Budget for food for three days
~P1,000/person
Miscellaneous Expenses (trikes, souvenirs, personal expenses, etc.)
~P1,000/person
Tricycle Tour
P800/tricycle (3-person sharing)
Terminal Fee: Balatero Port
P10/person
Ferry: Puerto Galera (Balatero Port) to Batangas
 P300/person
Bus: Batangas Port to Buendia
P197/person
Tips
Best time to go is during dry months – November to May
LTE mobile signal is widely available for Globe and Smart
Credit cards are accepted in major establishments
ATM and banks are available in town
Money changers are available in town
Public and private medical and dental clinics are available