Jomalig Island Travel Guide 2018: How to Get There, Where to Stay, Activities & More!
Categories

Luzon, Travel Guide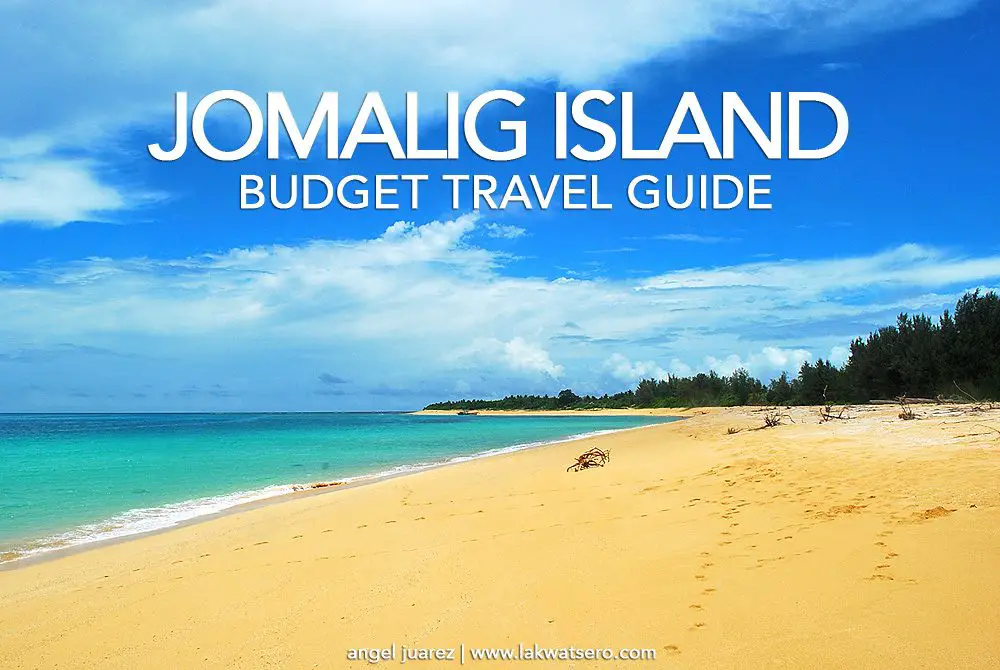 Jomalig Island is an unspoiled paradise on the easternmost part of Polilio Group. An island municipality of Quezon Province, the town's name is pronounced as "humalig". The locals, "Jomaligins", are among the kindest persons I have met and they are the pride of the island more than its striking scenery.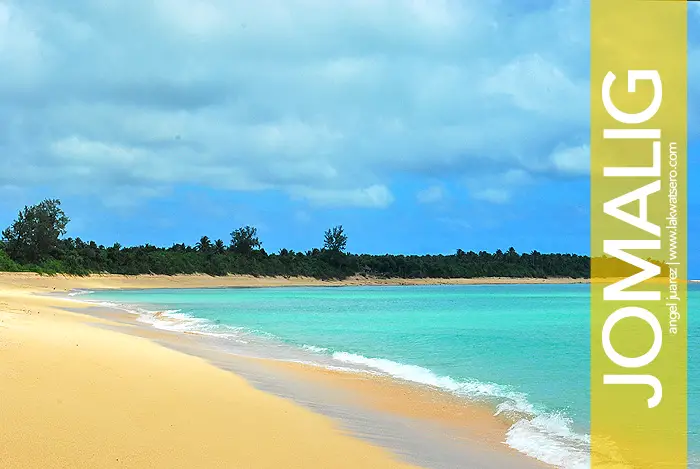 The town is surrounded with golden sand and rich turquoise water, where most locals get their livelihood. Their premier beach is situated in Salibungot (Sitio Burungawan), a long coastline of golden sand uniquely dotted with agoho trees and a sandbar on the other end during low tide.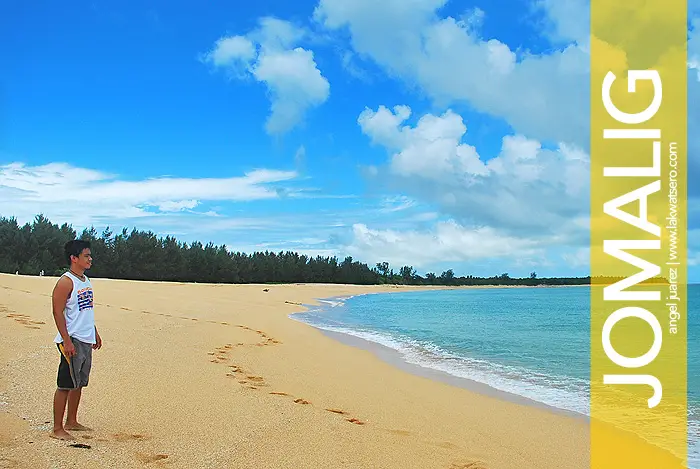 The beauty of the island, the serenity of the place and its warm people are the charm of this lovely town. Experience Jomalig and fall in love with this golden paradise.
How to Get to Jomalig
By Air
Jomalig has an airstrip, so it is possible to charter a plane to go to here.
By Land/Sea
Going to Jomalig is an adventurer's treat especially if you go there by boat. There are three possible ways to get there by boats: via Real and Atimonan, Quezon; and Panganiban, Camarines Norte. These are not commercial boats but cargo vessels. Going there by boat is difficult from September to January due to huge waves.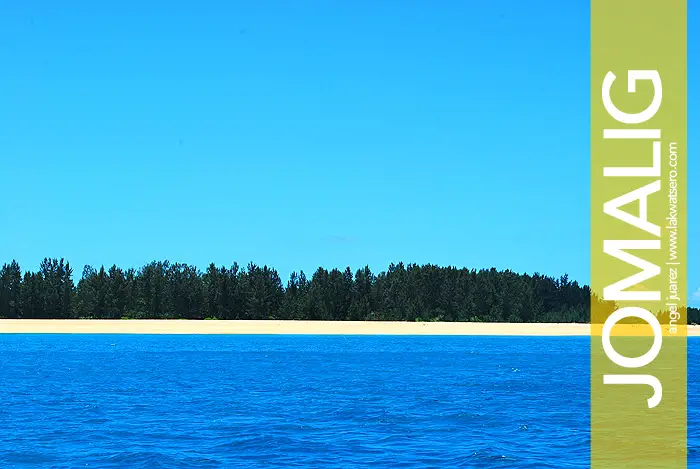 Via Real
This  is the most common route since there are regular boats from Real that go to Jomalig. These boats ferry fish from Jomalig but  also allows passengers to board. The Jomalig bound boats are found in the docking station near the school (not in Puerto Real). They usually leave in the morning to noon for at least four hours of boat ride. Fare is at P400.00, it usually includes fisherman's meal.
If you miss the boat to Jomalig, you may opt to catch a boat to its neighboring island of Patnanungan, and then charter a boat to Jomalig from there.
Going to Real via public transport, catch an Infanta or Real bus bound in Legarda, Manila. Raymond Bus Line has round-a-clock schedule for Infanta/Real for at least four hours of bus ride passing to Rizal Province, Siniloan and Famy in Laguna. Bus fare starts at P200.00. Get off at the docking station near the school before the Puerto Real port.
Alternatively, there are vans located near Raymond Bus Terminal, fare is P250.00. Travel time is three to four hours.
Via Atimonan
Boats to Jomalig from Atimonan ferry copra, but unlike Real, the ferry services from this point are irregular and not on daily basis. Travel time from Atimonan to Jomalig takes six to seven hours.
From Manila, Atimonan is accessible by land transportation. Buses going to southern towns of Quezon and Bicol pass to Atimonan. Travel time is approximately four hours. Once in the town, take a tricycle to go to the port.
Via Panganiban
Like Atimonan, boats to Jomalig from Jose Panganiban, Camarines Norte have irregular ferry schedules although this is the closest entry point to Jomalig from mainland Luzon. Travel time takes three to four hours.
Catch a bus going to Daet and get off at Talobatib Junction in Labo. From Talobatib Junction, you can ride a bus going to Panganiban, bus fare is less than P50.00. Travel time from Manila to Talobatib is approximately six to seven hours, and from Talobatib to Panganiban is around an hour to an hour-and-a-half.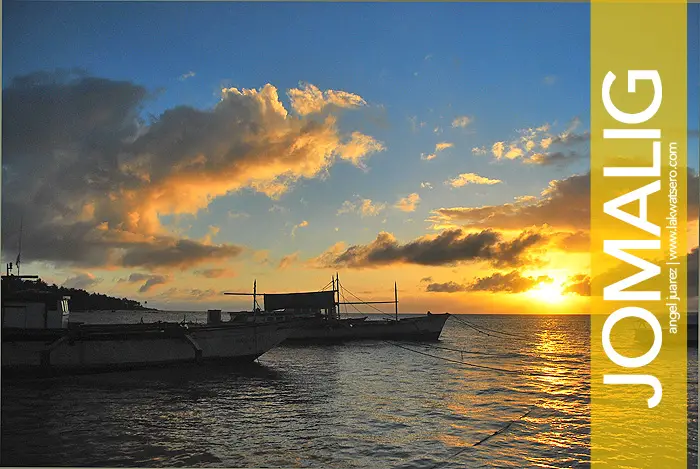 Where to Stay in Jomalig
There are no high-end hotels in town, only homestays and lodges. I stayed in Tejada's Place in Sitio Landing which offers rooms for P500.00 per night (with toilet and bath) and P300.00 for rooms with common toilet and bath. It is owned by Tatay Rudy and Nanay Aida, they are very warm, accommodating and very kind. Tejada's Place is along the beach with a great view of sunset. Contact No: +63939-9027532/ +63907-5375234.
Camping along the beach is also allowed, but bring your own camping equipments.
Here's the list of places to stay in Jomalig as of April 2017:
| | | |
| --- | --- | --- |
| Resort Name | Contact No. | Location |
| Apple Beach Resort | +639466359115 / +639565524246 | Sitio Muros, Barangay Talisay |
| Balwarte Farm & Resort | +639094835485 / +639776663998 | Sitio Salibungot, Barangay Talisay |
| Banana Beach Resort | +639100527501 | Sitio Salibungot, Barangay Talisay |
| Caparas Beach Resort | +639299573655 | Sitio Boton, Barangay Gango |
| Ella Beach Resort | +639999938058 / +639214696827 | Sitio Bigwangan, Barangay Talisay |
| Hayahay Beach Resort | +639123427844 / +639078087535 | Barangay Casuguran |
| Humalik Beach Resort | +639094848654 | Barangay Apad |
| Jojomalig Beach Resort | +639399034275 | Sitio Salibungot, Barangay Talisay |
| Jojomaligaya Beach Resort | +639478919617 | Sitio Salibungot, Barangay Talisay |
| Kadena Beach Resort | +639097755317 | Sitio Salibungot, Barangay Talisay |
| L & J Beach Resort | +639186565477 / +639084362153 | Sitio Salibungot, Barangay Talisay |
| Lolita Beach Resort | +639108623231 / +639151374545 | Sitio Boton, Barangay Gango |
| Purakay Beach Resort | +639108316888 / +639162800158 | Sitio Salibungot, Barangay Talisay |
| South Pacific Island Resort | +639078285161 | Sitio Salibungot, Barangay Talisay |
| Tapado Beach Resort | +639216759983 | Barangay Bukal |
| Tato Farm & Beach Resort | +639174537360 | Sitio Bigwangan, Barangay Talisay |
| Tejada Beach Resort | +639399027532 | Sitio Bigwangan, Barangay Talisay |
| Villa Corazon | +639195263502 / +639563913586 | Sitio Salibungot, Barangay Talisay |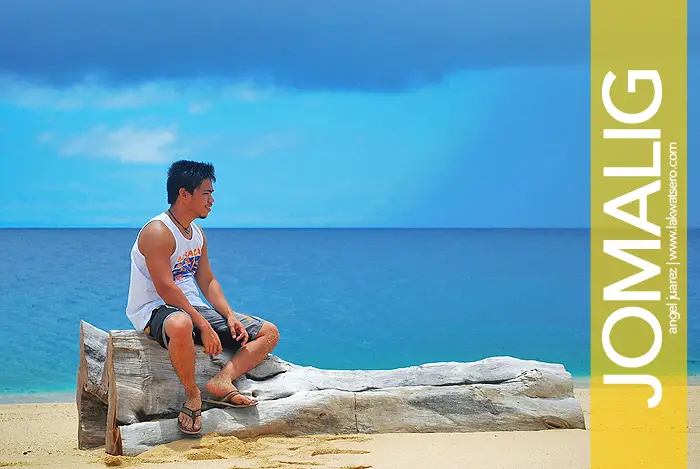 What to do in Jomalig
Being there is a great escape from chaotic city living. Sit on the sand, see the sunset, enjoy the tranquility and beauty of the place, kill time, mingle with the people. Jomalig is a paradise, a golden paradise. Other activities to enjoy your stay in Jomalig are:
Swimming and Beach Hopping (Sitio Burungawan is a must visit place)
Snorkeling
See the mangroves in Sitio Landing
Go island hopping
Camping/Picnic
Visit Little Boracay, Little Batanes, Canaway Beach, Golden Sandbar and Bigwangan Lake
Explore the other islands and beaches of Polilio Island Group specially those in the town of Burdeos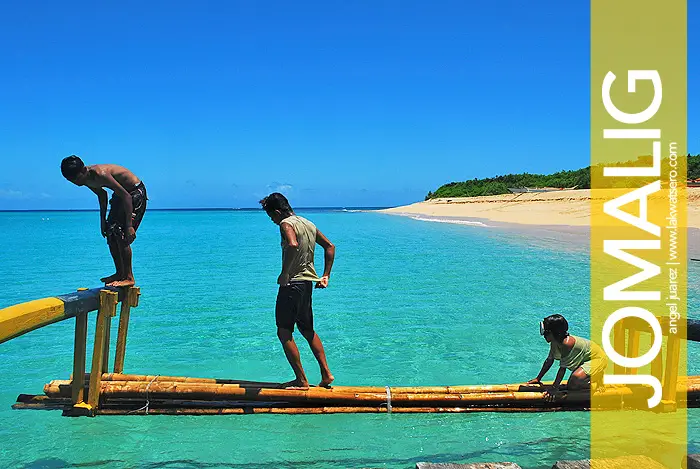 Tips
Going to Jomalig is already an adventure, a worthy adventure. Boat ride can be rough at times and generally rough during the 'ber' months up to January. The boats are cargo vessels so don't expect a designed passenger space. Try riding on top of the boat, it is a great experience. When the water gets rough, find your own place inside.
Meals aboard are fisherman's meal and designed for cowboy people, otherwise prepare and pack your own meals.
Electricity on the island is up from 6 PM to 1 AM only. Globe and Smart have mobile signals.
Hire a motorcycle to tour you around, rate starts at P600 per person
(Visited 2,600 times, 63 visits today)