The Philippines is well known for its beautiful beaches. Being a country made up of islands and having one of the longest coastlines in the world, it is no surprise that its coast will definitely be painted with amazing shores. White, cream and gray sand beaches are the typical ones, pink and black sand are quite rare, but golden sand is definitely strange and different!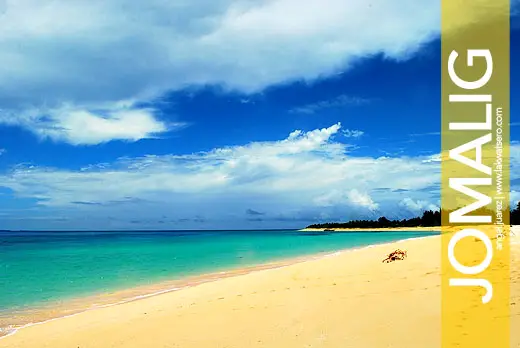 In the remote island of Jomalig in Quezon Province's Polilio Group, golden sandy beach is a normal sight. But for the rest of the world, such beach is different, as different as the island's name.
Jomalig is an island municipality enveloped by quaintness and simplicity. Situated in Lamon Bay and facing the vast Pacific Ocean, it is the farthermost and easternmost island in the Polilio Group. Strange as it sounds, the town's name is pronounced as "humalig", from the Tagalog word "humalik" or "kissed" which is said to be derived from a local folktale,  a love story legend.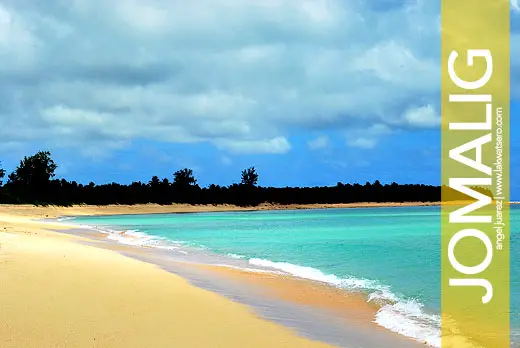 But Jomalig's strangeness is not only on its name but also on its feature. The island is surrounded with unique golden shores of bead-like sand and beautiful turquoise water. The island's premier beach is named Salibungot in the western coastal village of Burungawan. It is a long coastline of golden sand uniquely dotted with Agoho trees and a sandbar on one end during low tide. There is no huge crowd, no party scene, no commercial establishment, only you and nature at its raw state.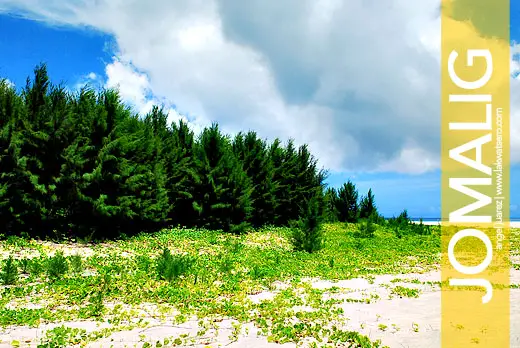 Time passes unnoticed in Salibungot Beach where watching the sunset, listening to the sound of the waves and enjoying the water are simple pleasures that await. Here, life is quaint yet joyful. There may not be an easy way of going here but seeing its unique beauty and experiencing its unique charm make the strenuous journey truly worth it.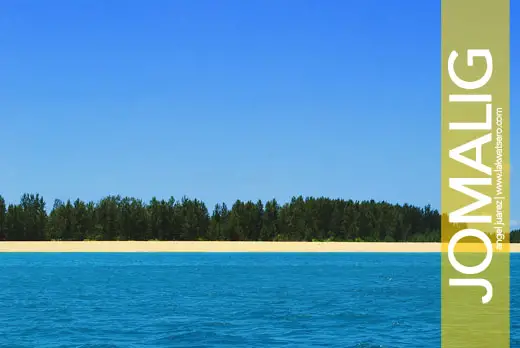 For information on going to Salibungot Beach and Jomalig Island, please visit Lakwatsero's Jomalig Travel Guide.