So small and yet so full of wonders, the island province of Biliran Island beckons with its myriad of natural attractions! For so many years, the island has been living in the shadow of its more prominent neighbors but with what the province offers, it is impossible for it not to shine on its own.
Biliran boasts of pristine white sand islands and beaches that lie on its vivid and bountiful waters, as well as beautiful rice terraces and majestic waterfalls that are tucked on its mountainous and volcanic terrains. Its two major islands – Biliran and Maripipi – are both consist of potentially active volcanoes. Smaller islands and islets surround the two including the famed Sambawan Island.
Biliran is among the smallest provinces in the country, fourth smallest to be exact, and yet it is overflowing with natural wonders.
It's your time to shine, Biliran!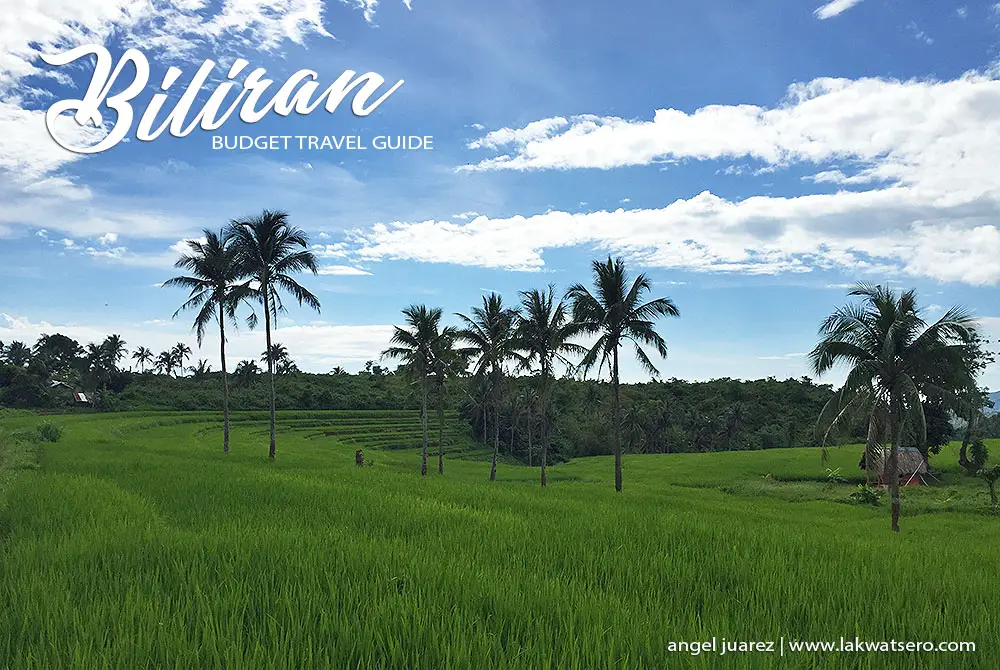 How to Get to Biliran Island
Get to Tacloban City, the jump off point to the island province of Biliran.
Philippine Airlines, Air Asia and Cebu Pacific fly from Manila and Cebu to Tacloban City. Those coming from Cebu may also opt to ride the fastcraft to Ormoc City or Palompon and transfer to a van going to Tacloban City.
From Tacloban City, catch a van to Naval (P120 / 2.5 hours travel) at Van Van or Dup Tours Terminal in the downtown or in Tacloban Grand Terminal. You may also opt to take a local bus that departs from Tacloban Grand Terminal.
You can book your seat from Tacloban City to Naval, Biliran and vice versa below:
BOOK YOUR BUS FROM TACLOBAN TO NAVAL, BILIRAN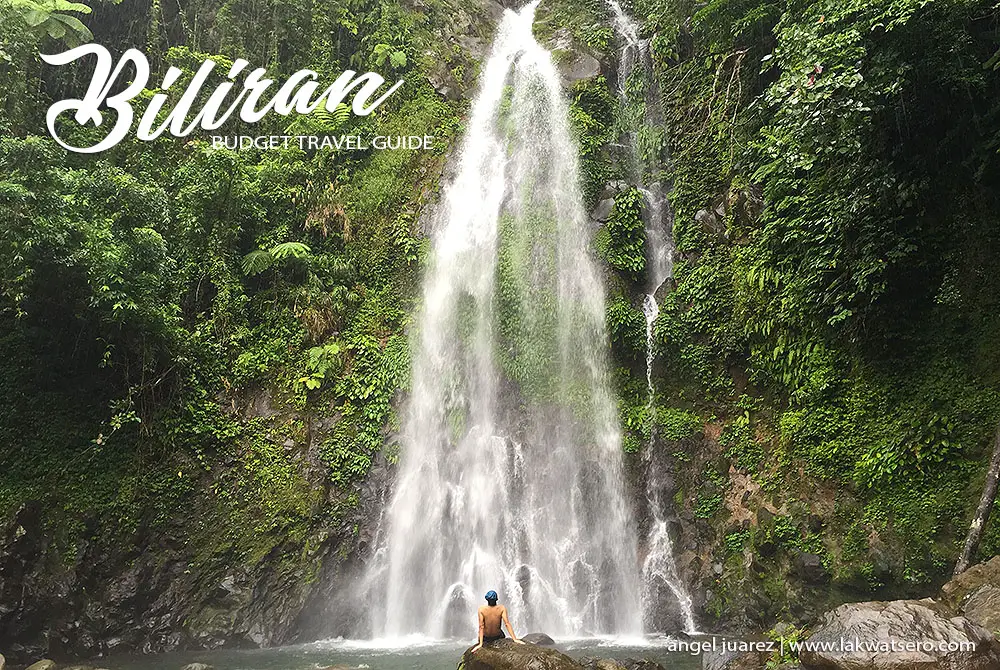 Going Around and Away
The primary mode of transport around the town are jeepney, tricycle and single motorcycle (habal-habal).
To Visit the Waterfalls of Biliran Island
The best way to visit the rice terraces and waterfalls of mainland Biliran is to charter a motorbike or habal-habal. For P1000 (P700 for the driver/guide and P300 for the fuel), whole day (8AM to 5PM), get a chance to visit at least five waterfalls and several rice terraces. The motorbike can fit up to two passengers (excluding the driver). Contact Kuya Roland at +639073283676.
To Get to Maripipi and Sambawan Islands
The boat from Naval to Maripipi Island leaves at 10AM daily except Sunday. The same boat leaves Maripipi to Naval the next day.
There is no public boat trip from Naval to Maripipi and vice versa on Sundays but you can charter a boat from the village of Kawayan in mainland Biliran to Sambawan at P1000, good for five (P3,000 for a boat good for 10). Travel time is 45 minutes to one hour. From Naval to Kawayan, jeepney fare is P35, trike is P250 good for four, while habal-habal is P120 for two.
You may also hire a boat from Naval direct to Sambawan Island. Boat rental is P10,000 for 10-15 persons, P12,000 to 14,000 for 30-60 persons.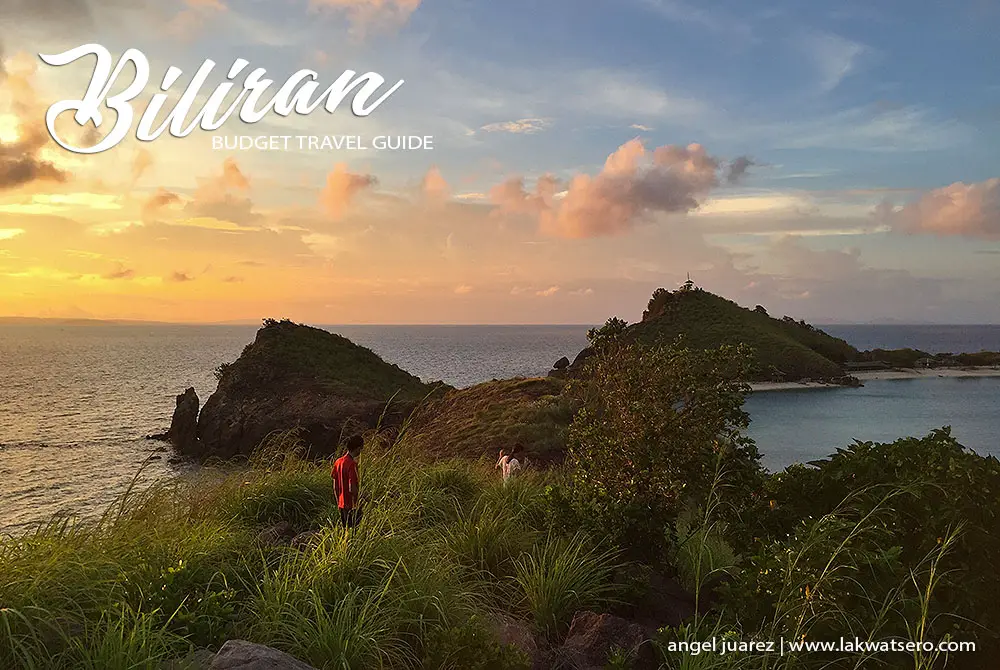 Where to Stay in Biliran
Hotels and beach resorts are mostly located in the capital Naval and neighboring town of Almeria. There are also budget inns and lodges that offer basic accommodation.
Some of the popular accommodations in Biliran are:
Top-Rated Accommodations in Biliran Island
Fragoch Tourist Inn
Naval, Biliran
Starts at 1,750 PHP

D Mei Residence Inn Wad Mall
Naval, Biliran
Starts at 650 PHP

Marvin's Seaside Inn
Naval, Biliran
Starts at 1,500 PHP

Biliran Paradise Sea Houses
Naval, Biliran
Starts at 3,000 PHP
Things to Do in Biliran
Chase Waterfalls: Tinago Falls, Bagongbong Falls, Ulan-ulan Falls, Recoletos Falls, Kasabangan Falls, Casiawan Falls, Karaha Falls, Tomalistis Falls, Pondol Falls, Saad Falls
See the Rice Terraces: Iyusan Rice Terraces and Sampao Rice Terraces
Dip in Mainit Hot Spring
Visit Sambawan Island
Go snorkeling, scuba or free diving, Sambawan Island Dive Camp provides scuba diving services
Climb Mount Suiro, Mount Panamao, Mount Tres Marias
Visit Candol Beach and Viga Spring in Maripipi Island
Proceed to Gigatangan Island and Kalanggaman Island
Food trip and sidetrip in Tacloban City
Explore more of Samar and Leyte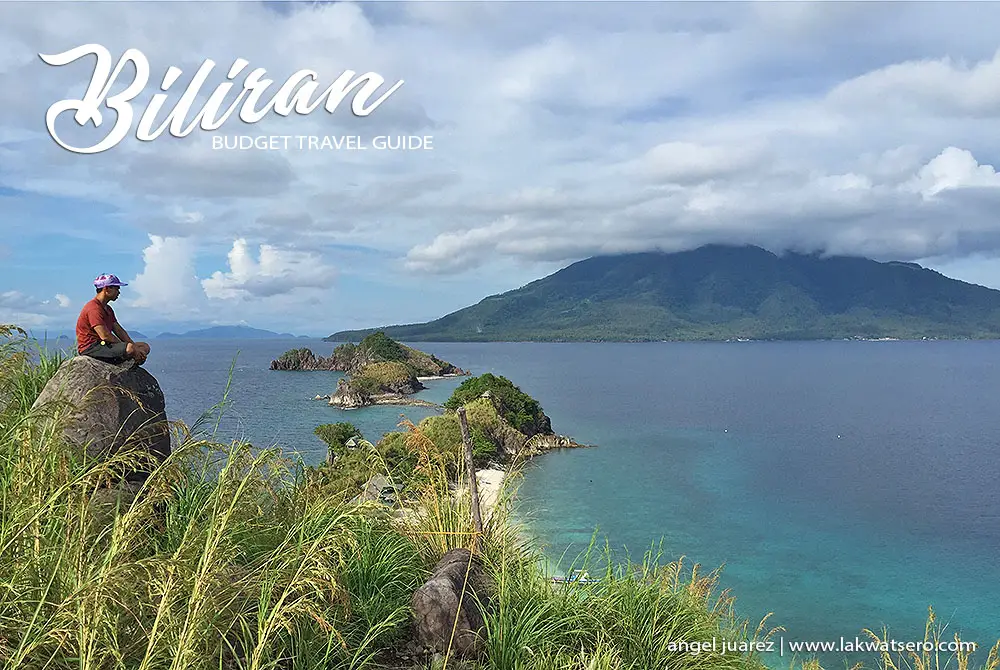 Biliran Itinerary
Day 1: The Long Road to Sambawan Island
0530H – 0700H: Arrival in Tacloban / Proceed to Downtown / Breakfast
0700H – 0930H: Tacloban to Naval by van
0930H – 1100H: Arrival in Naval / Buy boat ticket / Early lunch / Shop for supplies
1100H – 1300H: Boat departure from Naval to Maripipi
1300H – 1400H: Arrival in Maripipi Island / Proceed to Barangay Olog by motorbike
1400H – 1500H: Departure from Barangay Olog to Sambawan Island
1500H – 1900H: Arrival in Sambawan Island / Free time / Explore the island / Prepare dinner
1900H onwards: Dinner / Socials
Day 2: Chasing Waterfalls in Biliran Island
0530H – 0630H: Call time / Sunrise / Breakfast
0630H – 0730H: Departure from Sambawan to Kawayan
0730H – 0900H: Arrival in Kawayan / Proceed at Naval for Breakfast
0900H – 1730H: Biliran Island Tour: Pundol Falls, Iyusan Rice Terraces, Ulan-Ulan Falls, Recoletos Falls, Kinaraha Falls, Sampao Rice Terraces, Tinago Falls
1730H – 1900H: End of Tour / Check-in at El Romane Pensionne in Naval
1900H onwards: Dinner at Jelo's Place / Socials
Day 3: Sidetrip to Tacloban
0600H – 0700H: Call time / Breakfast
0700H – 0910H: Naval to Tacloban by van
0910H – 0930H: Arrival in Palo / Sidetrip in Mac Arthur Memorial
0930H – 1000H: Palo to Downtown by Jeep
1000H – 1045H: Downtown to Basey (San Juanico Bridge)
1045H – 1145H: Arrival at San Juanico Bridge (Sta. Rita, Samar) / Cross to Leyte
1145H – 1215H: San Juanico Bridge to Downtown by jeep
1215H – 1315H: Lunch at Chew Love Tacloban
1315H – 1415H: Dessert and coffee at Libro Cafe
1415H – 1500H: Proceed to Tacloban Airport
1500H – 1700H: Arrival in Tacloban Airport / Check-in / Pre-departure
1700H: Tacloban to Manila flight
Expenses
| | |
| --- | --- |
| Particulars | Cost |
| Jeep: Airport to Downtown | P13/person |
| Van: Tacloban to Naval | P120/person |
| Boat: Naval to Maripipi | P70/person (including terminal fee) |
| Boat: Maripipi (Olog) to Sambawan (one-way) | P300/trike (4-person sharing) |
| Entrance Fee in Sambawan | P100/person |
| Open Air Cottage in Sambawan | P500/cottage (4-person sharing) |
| Boat: Sambawan to Kawayan | P1,000/boat (4-person sharing) |
| Motorbike Tour of Biliran | P1,000/motorbike (2-person sharing) |
| Accommodation in Biliran | P800/room (4-person sharing) |
| Van: Tacloban to Naval | P120/person |
| Food Budget |  ~P1,000/person |
| Miscellaneous & Personal Expenses (habal-habal, entrance fees, etc.) |  ~P500/person |
| Terminal Fee in Tacloban Aiport |  P150/person |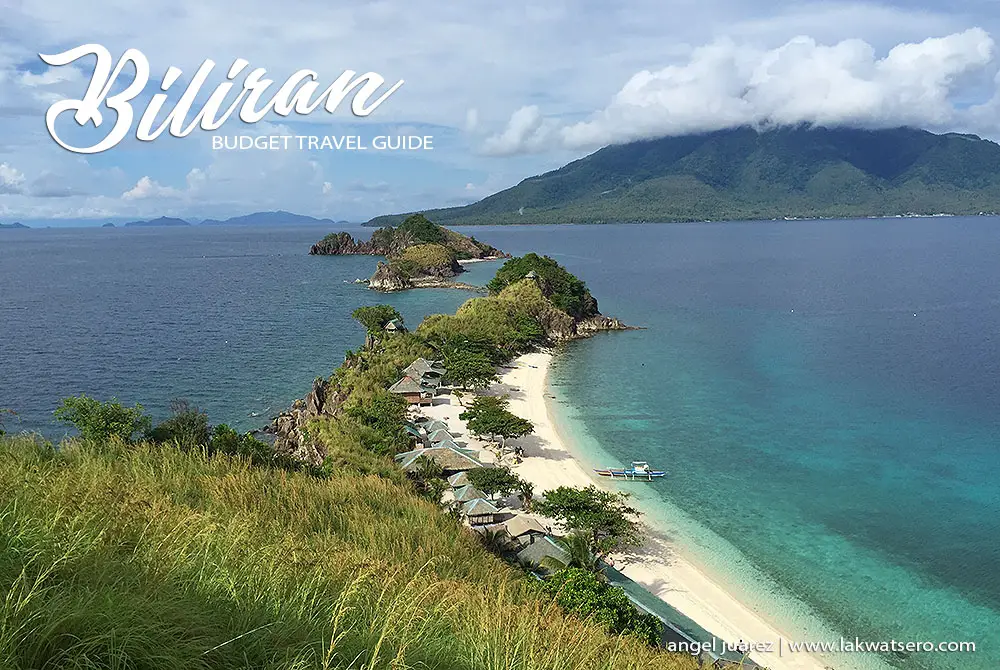 Tips
Mobile signal is present in Naval, Maripipi and Sambawan Island
Best months to visit is during dry months, from April to July
There are ATMs in Naval
No establishment accepts credit cards
Solar-powered electricity in Sambawan Island runs only from 6PM to 6AM