For years, the Province of Biliran has been living in the shadow of Leyte, its parent province. It remained out of the tourists radar for such a long time until recently, when the world started to see the province's natural charm. Well, true beauty has its ways of getting itself noticed and for a place as beautiful as Biliran, it is but inevitable for the world to not notice its allure.
Biliran is composed of two major islands – Biliran and Maripipi, and smaller islands and islets that dot its water including the famed Sambawan Island.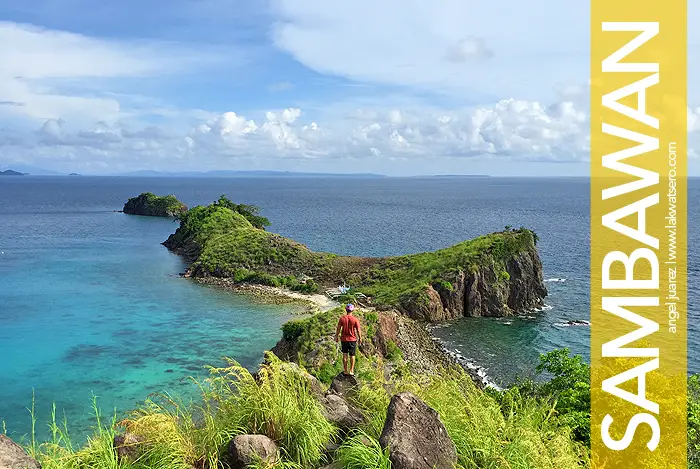 Sambawan is a small uninhabited island west of the island municipality of Maripipi. It is a series of interconnecting small landmasses surrounded with turquoise and bountiful water, a marine sanctuary teeming with vivid marine life. The two main islands that make up Sambawan has rocky and hilly terrain carpeted with grass, and offering a panoramic view of sunrise and sunset in the backdrop of the islands of Maripipi, Biliran, Masbate, Samar and Leyte.
Sambawan Island, they say, is Biliran's answer to paradise. True enough. It is just one of the manifold of natural attractions of the province but it is starting to become its icon, a stature worthy for this small piece of heaven.
Experience the best of Biliran, Sambawan awaits!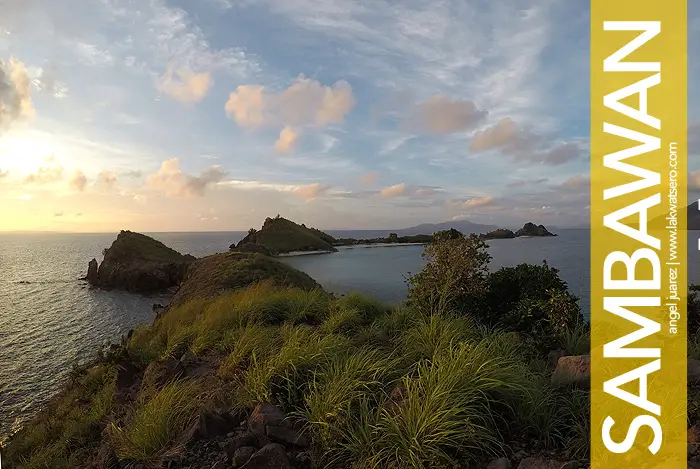 How to Get to Sambawan Island
Get to Tacloban
Get to Tacloban City, the jumpoff point to Sambawan Island and the entire province of Biliran. Philippine Airlines, Air Asia and Cebu Pacific fly from Manila and Cebu to Tacloban City. Those coming from Cebu may also opt to ride the fastcraft to Ormoc City and transfer to a van going to Tacloban City.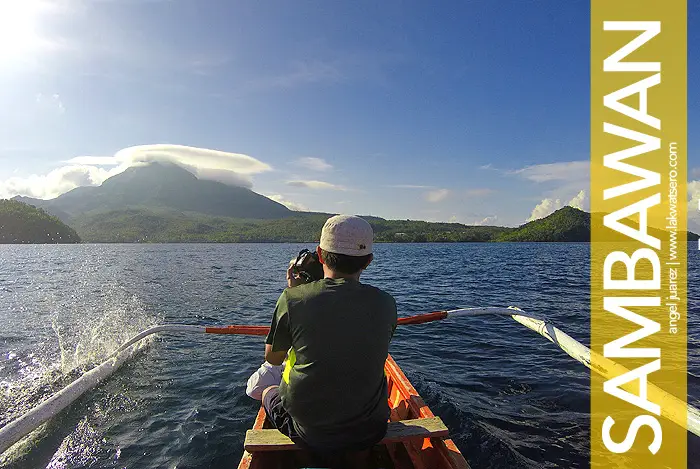 From Tacloban City:
Catch a van to Naval (P120 / 2.5 hours travel)
Transfer to a boat to Maripipi Island (P60 fare + P10 terminal fee / 2 hours travel)
Ride a motorbike to Barangay Ol-og (P30 per person)
Charter an outrigger boat to Sambawan (P500 for a boat that fits six people, round trip).
Please note that the boat from Naval to Maripipi Island leaves at 10AM daily except Sunday. The same boat leaves Maripipi to Naval the next day.
There is no public boat trip from Naval to Maripipi and vice versa on Sundays but you can charter a boat from the village of Kawayan in mainland Biliran to Sambawan at P1000, good for five (P3,000 for a boat good for 10), travel time is 45 minutes to one hour. From Naval to Kawayan, jeepney fare is P35, trike is P250 good for four, while habal-habal is P120 for two.
You can book your seat from Tacloban City to Naval, Biliran and vice versa below:
BOOK YOUR BUS FROM TACLOBAN TO NAVAL, BILIRAN
For convenience, you may also hire a boat from Naval direct to Sambawan Island. Boat rental is P10,000 for 10-15 persons, P12,000 to 14,000 for 30-60 persons.
You can book your seat from Tacloban City to Naval, Biliran and vice versa below:
BOOK YOUR BUS FROM TACLOBAN TO NAVAL, BILIRAN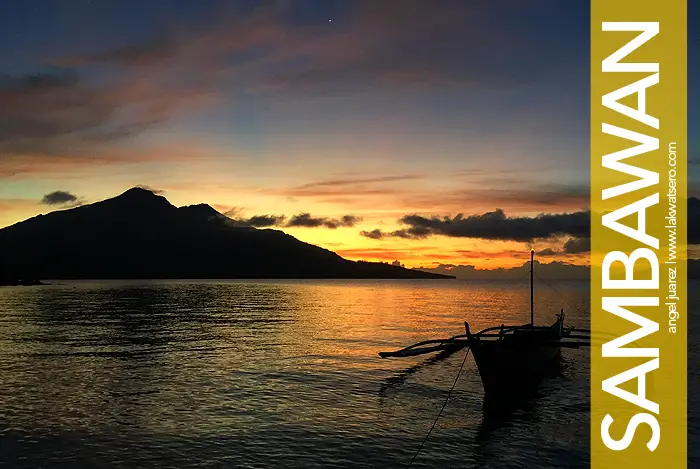 Where to Stay in Sambawan Island
There is no hotel in Sambawan Island but you may pitch a tent along the beach or rent an open-air or enclosed cottage if you wish to stay overnight.
An open air cottage costs P500 overnight while enclosed cottage is P2500 overnight (good for 12 persons with three beds, beddings, toilet and bath, fresh water and electricity at night) or P1500.00 overnight (good for six persons with two beds, beddings, toilet and bath, fresh water and electricity at night).
Tent pitching fee is P100 per day. Bench and table rental is P300 per day.
Entrance fee in Sambawan Island is P80 per person, environmental fee is P20 per person and boat mooring fee is P50 per boat.
CHECK ACCOMMODATIONS IN BILIRAN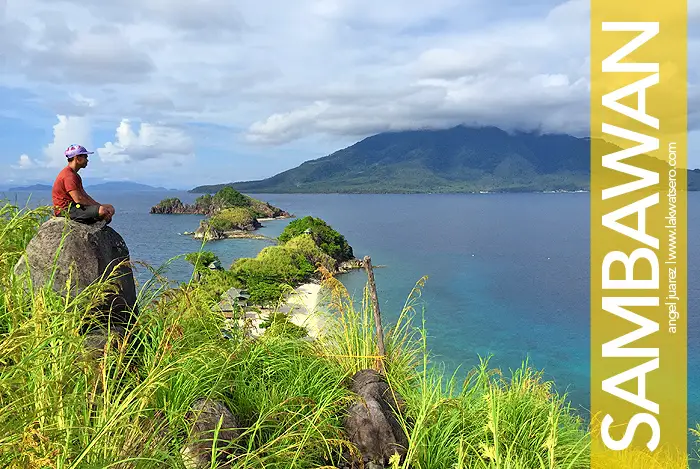 Activities in Sambawan Island
Trek to the hill to see the best view of the island
Go scuba or free diving, a dive camp provides service in the island
Camping, if you are lucky you will get to witness the galaxy even with your bare eyes
Go kayaking, rental is P300 per hour
Snorkeling
Chase the waterfalls of mainland Biliran
Visit Candol Beach and Viga Spring in Maripipi Island
Food trip and sidetrip in Tacloban City's spots
Proceed to Gigatangan Island and Kalanggaman Island
Explore more of Samar and Leyte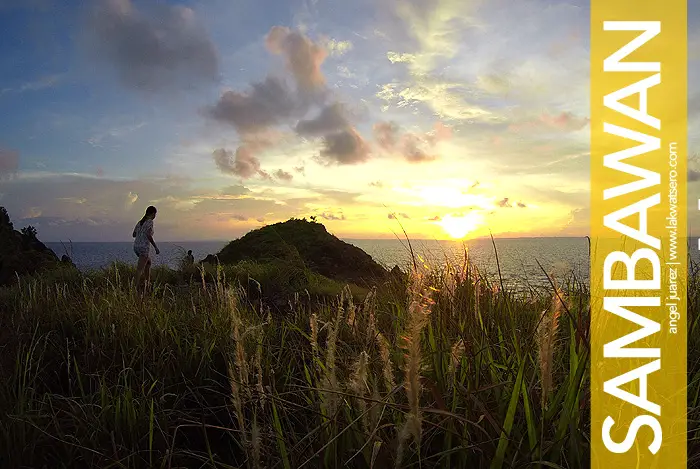 Sample Sambawan Island Itinerary
Day 1: The Long Road to Sambawan Island
0530H – 0700H: Arrival in Tacloban / Proceed to Downtown / Breakfast
0700H – 0930H: Tacloban to Naval by van
0930H – 1100H: Arrival in Naval / Buy boat ticket / Early lunch / Shop for supplies
1100H – 1300H: Boat departure from Naval to Maripipi
1300H – 1400H: Arrival in Maripipi Island / Proceed to Barangay Olog by motorbike
1400H – 1500H: Departure from Barangay Olog to Sambawan Island
1500H – 1900H: Arrival in Sambawan Island / Free time / Explore the island / Prepare dinner
1900H onwards: Dinner / Socials
Day 2: Chasing Waterfalls in Biliran Island
0530H – 0630H: Call time / Sunrise / Breakfast
0630H – 0730H: Departure from Sambawan to Kawayan
0730H – 0900H: Arrival in Kawayan / Proceed at Naval for Breakfast
0900H – 1730H: Biliran Island Tour: Pundol Falls, Iyusan Rice Terraces, Ulan-Ulan Falls, Recoletos Falls, Kinaraha Falls, Sampao Rice Terraces, Tinago Falls
1730H – 1900H: End of Tour / Check-in at El Romane Pensionne in Naval
1900H onwards: Dinner at Jelo's Place / Socials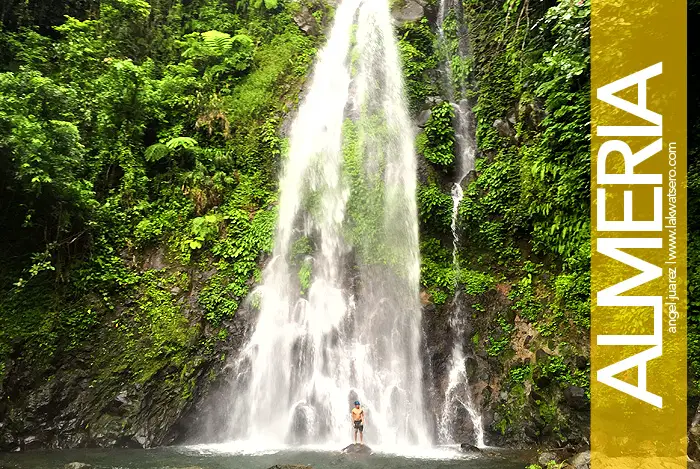 Day 3: Sidetrip to Tacloban / Departure
0600H – 0700H: Call time / Breakfast
0700H – 0910H: Naval to Tacloban by van
0910H – 0930H: Arrival in Palo / Sidetrip in Mac Arthur Memorial
0930H – 1000H: Palo to Downtown by Jeep
1000H – 1045H: Downtown to Basey (San Juanico Bridge)
1045H – 1145H: Arrival at San Juanico Bridge (Sta. Rita, Samar) / Cross to Leyte
1145H – 1215H: San Juanico Bridge to Downtown by jeep
1215H – 1315H: Lunch at Chew Love Tacloban
1315H – 1415H: Dessert and coffee at Libro Cafe
1415H – 1500H: Proceed to Tacloban Airport
1500H – 1700H: Arrival in Tacloban Airport / Check-in / Pre-departure
1700H: Tacloban to Manila flight
For more details including expenses of this itinerary, check out this post.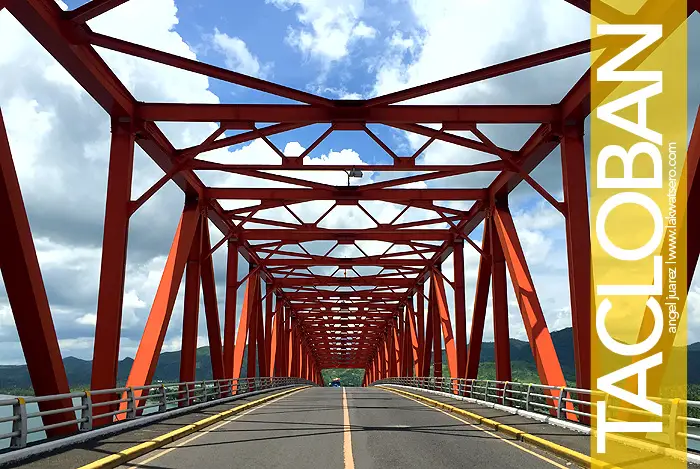 Tips
Solar-powered electricity runs only from 6PM to 6AM
Globe and Smart have mobile signal
Best months to visit is during dry months, from April to July
*Originally Published: 16-Aug-2015 | Updates: 28-Feb-2017; 30-Jan-2018; 17-Apr-2020