The Protected Area Management Board of Mts. Palay-Palay/Mataas na Gulod Protected Landscape has announced its reopening starting March 30, 2019. This is after the imposed moratorium on all hiking activities in the area that started in October 2016 to give way to its rehabilitation.
Mt. Palay-Palay/Mataas Na Gulod Protected Landscape is a scenic mountain range in Maragondon, Cavite, bordering the towns of Ternate and Nasugbu in the Province of Batangas. It is famous for the iconic Pico de Loro, named after a protruding rock that resembles a parrot's beak which used to be accessible from the summit.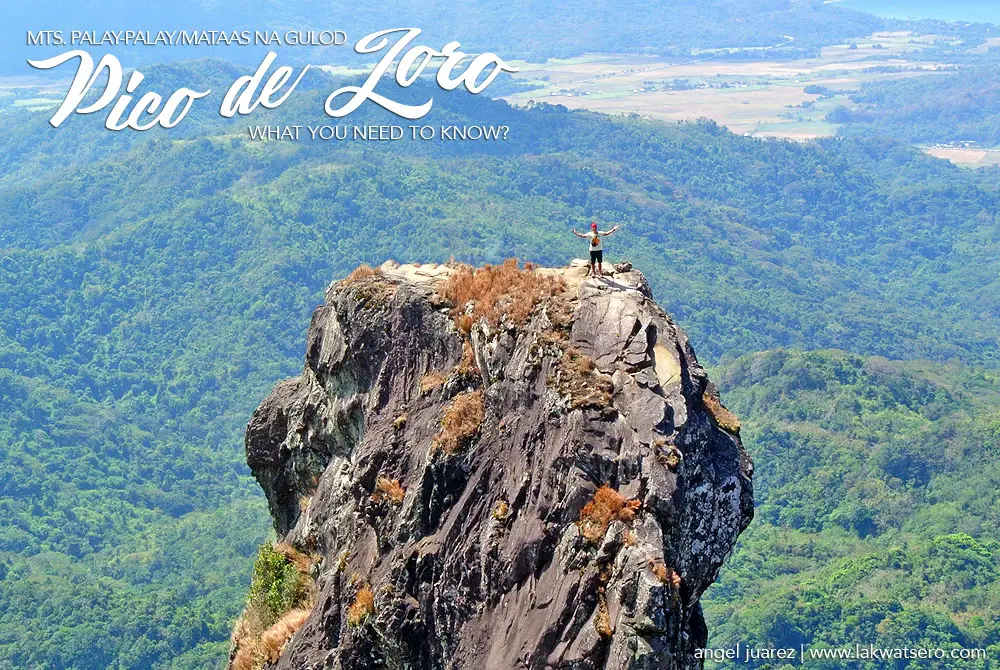 Pico de Loro's friendly trails make it an ideal climb for climbers of all levels. Its summit stands at only 664 meters above sea level, offering 360-degree unobstructed view of Cavite, Batangas, Laguna and Manila Bay with the islands of Lumbones, Carabao and the historic Corregidor.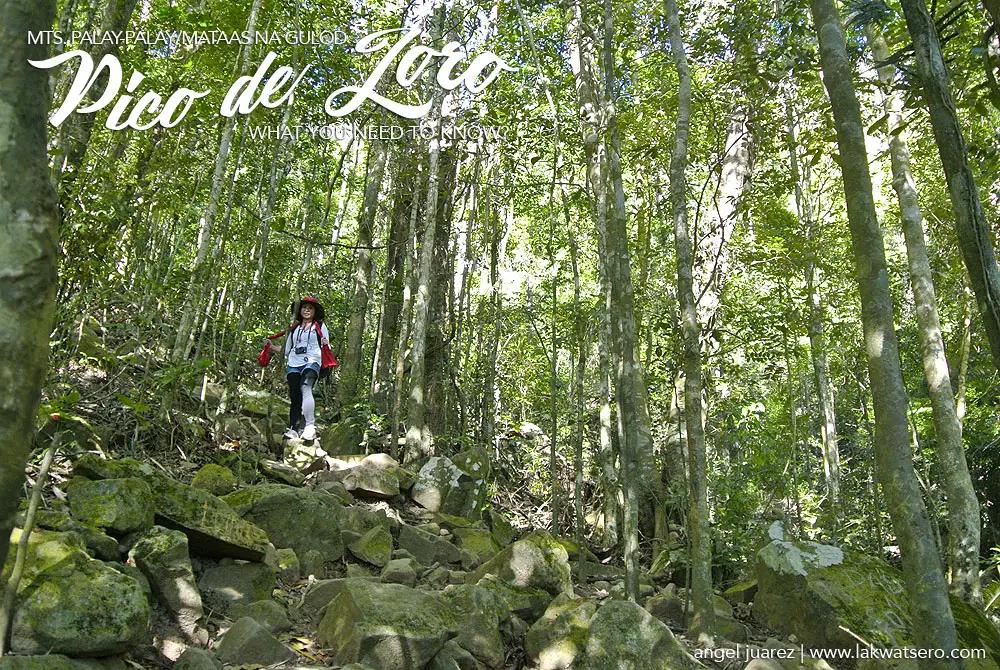 A day hike to Pico de Loro can be easily organized from Manila under P1,000 budget. The trek to the summit starts from DENR station in Ternate and takes at least three hours. It has an established trail going to the summit that culminates to a quite challenging assault to the monolith where one needs to rappel carefully to reach the top. Climbing the monolith is restricted though upon its re-opening.
The descent is usually on the same trail going up. The trail traversing to Nasugbu is still closed until further notice.
The trek to Pico de Loro is an easy yet a rewarding one. This is a perfect climb for the newbies, a rite of passage that guarantees to awaken their love for the mountains.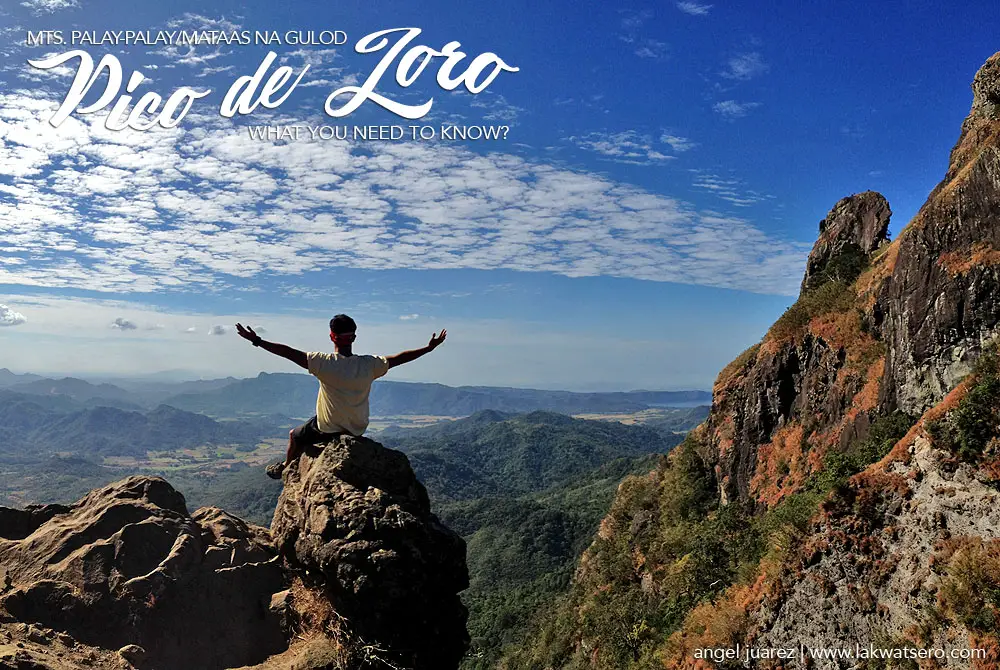 Pico de Loro Frequently Asked Questions (FAQs)
Here are are the frequently asked questions as published by Protected Area Management Board of Mts. Palay-Palay/Mataas Na Gulod PL Facebook Page.
Q: What was the major physical change inside the park?
A: The trail was rehabilitated to withstand trekking. Stalls were built inside the park to help local people's organizations to participate as part of the park's ecotourism and socio-economic values.
Q: Is overnight stay allowed?
A: No
Q: How to book visits to the park?
A: Via online registration. The website will be announced soon, and it has the same system as the passport appointing system. A carrying capacity conducted in 2017 will be integrated so only a certain number of visitors will be allowed each day.
Q: How are payments made?
A: Our secured website has an online payment merchant that can accept/process bank transfers, credit card, and even over the counter payments. Schedule of fees will be shown at the website prior to your booking.
Q: Why is there a schedule?
A: The PAMB has decided to implement a scheduling system to prevent massive hikes that can destroy the trail. A systematic schedule will allow small groups at a time that prevents overcrowding and destruction of vegetation.
Q: Will there be available guides?
A: Ecoguides are MANDATORY. We have trained them as Wildlife enforcers and first aiders. You are paying them to keep you safe and to monitor your activities while inside the park.
Q: What is the Visitor Management and Orientation Program?
A: It is a system developed to manage the visitors entering the park and to mitigate the possible effect of hikers to the Protected Area. There will be an AVP that is mandatory to every visit, and a waiver that has to be signed after.
Q: What are prohibited inside the park?
A: Aside from deadly weapons, alcohol and any prohibited drugs are strictly prohibited. The park now has an existing Incident Command System that has the cooperation of the Philippine Marines and the PNP. In accordance with the Presidential Executive Order No. 26 a.k.a. National Smoking Ban of 2017, smoking (including vaping) is not allowed while inside the park's premises other than the designated smoking area.
Q: What if we go there and we have no online reservation?
A: You will be sent home.
Q: Are we allowed to scale the monolith
A: NO. The summit and the monolith is now off limits. Based on a study made by the Mines and Geosciences Bureau (MGB) Region IV-A, the monolith is no longer safe.
Q: Is traversing still allowed.
A: NO. The only entry/exit point is through the DENR station in Ternate ONLY. Anyone caught or reported going through any other entry/exit points will be dealt with accordingly by local police with the help of corresponding LGUs.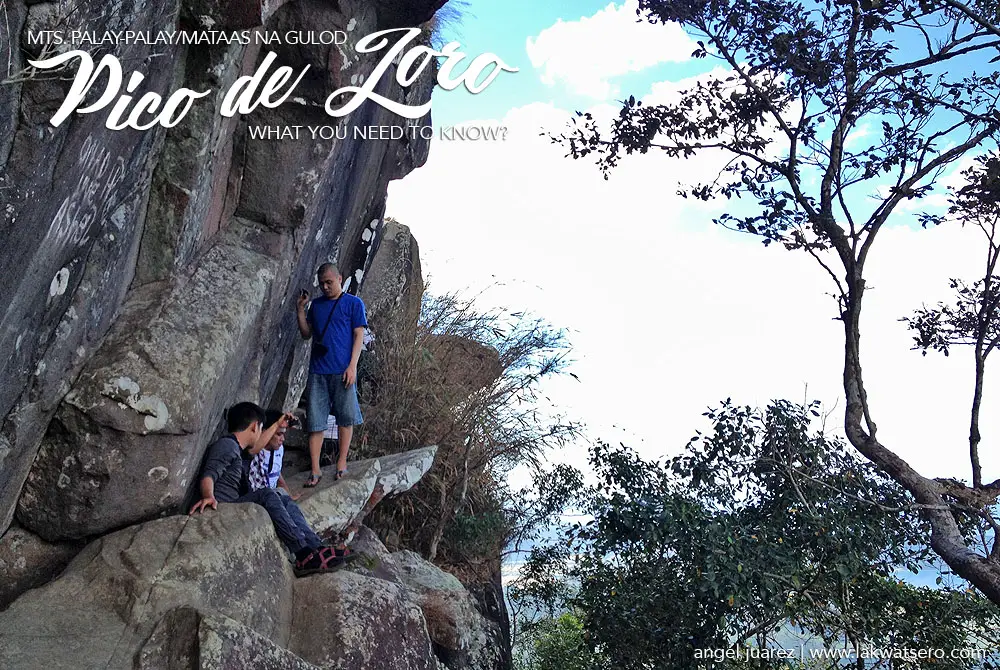 Pico de Loro Itinerary
0200H: Bus from PITX / Coastal to Ternate
0500H: Arrive in Ternate / Breakfast in Ternate
0545H: Tricycle to DENR Ternate / Register / Briefing
0630H: Start trek
0900H: Camp site / saddle
1000H: Summit / lunch
1200H: Start descent
1400H: Arrive in DENR Ternate / wash-up
1500H: Proceed to Ternate Bayan
1530H: Arrive in Ternate Bayan / snacks
1630H: Bus to PITX / Coastal
2000H: Arrive in PITX / Coastal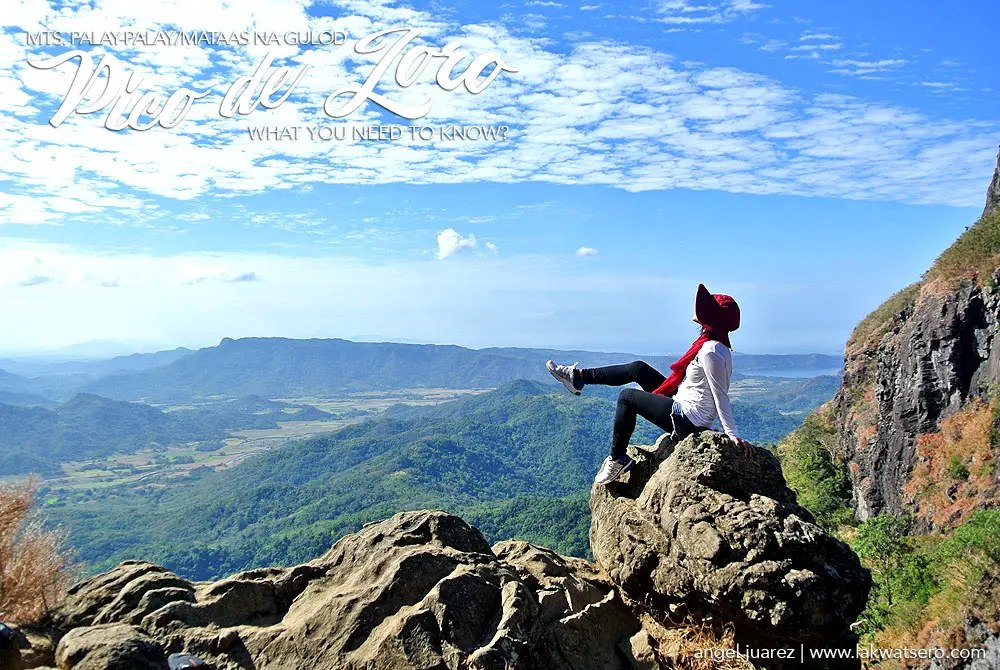 Expenses
| | |
| --- | --- |
| Particulars | Cost |
| Bus: Manila/Pasay/Parañaque to Ternate | ~P95/person |
| Tricycle: Ternate Bayan to DENR | P200/trike (3-person sharing) |
| Registration Fee | P25/person (as of 2014) |
| Guide Fee | P1,000/guide (5-person sharing) |
| Tricycle: DENR to Ternate Bayan to DENR | P200/trike (3-person sharing) |
| Bus: Manila/Pasay/Parañaque to Ternate | ~P95/person |
| Miscellaneous (Food, personal items, etc.) | ~P400/person |
| Approximate Total Expenses | ~P950/person |
For more information and queries, you may contact Protected Area Management Board of Mts. Palay-Palay/Mataas na Gulod Protected Landscape through their official Facebook Page or via email at [email protected].