Last December, while tip-toeing the challenging trails of Manang going to Tilicho Base Camp in Nepal, it struck to me that while I frequent the trails of Himalayas, I have summited only a handful of Philippine glorious peaks. I could count it with my fingers – Pulag, Tarak, Tirad, Marami and Arayat, and a couple of minor mountains and hills across the country. Whatever happened to my dream of climbing Apo, Halcon, Guiting-Guiting, Mantalingajan and other prominent peaks in the Philippines? I didn't have an answer.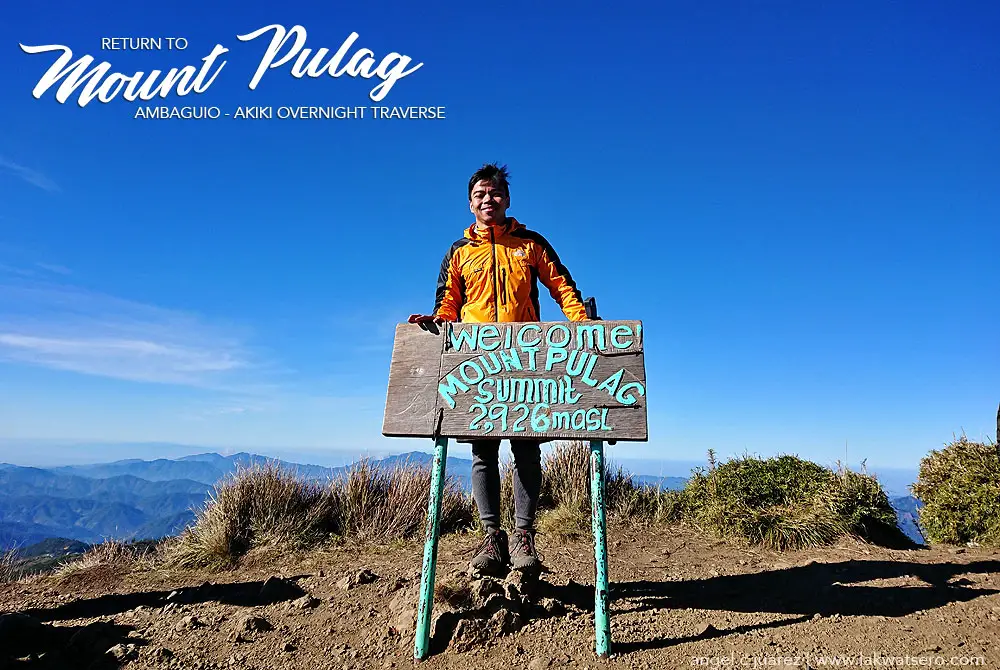 So I made a promise to climb more this year! Twelve Philippine summits in 2019! Not, it is not a New Year resolution but a personal project and I am eager to do it as my way of paying homage to our country's beautiful summits. Twelve Philippine summits!
I jumpstarted the project with a return to Mount Pulag on a trail rarely taken and itinerary only those with strong knees dare attempt. Thanks to BatLaya outdoor group for allowing me to gatecrash their group and be part of this one for the books adventure.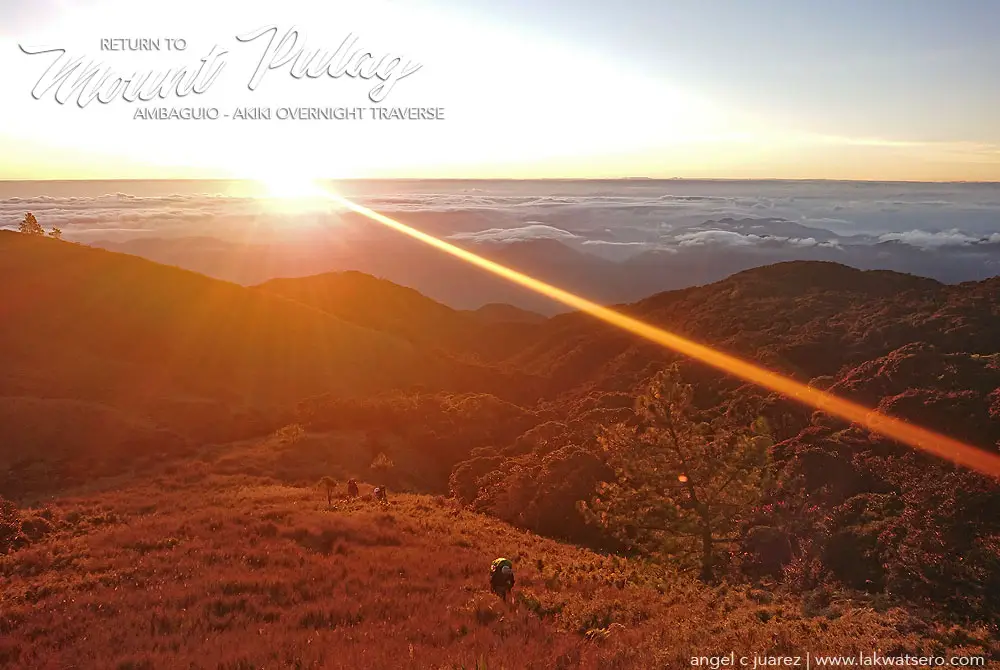 Mount Pulag stands at 2,926 meters above sea. It is the third highest mountain in the Philippines and highest in Luzon. A favorite trekking destination, it is considered to be among the most beautiful summits of all Philippine mountains earning its moniker as "Playground of the Gods".
There are four major trails to the summit of Mount Pulag, Ambangeg Trail being the easiest is the most popular. Then there's the leech-rich Tawangan Trail, the challenging Akiki Trail and the longest Ambaguio Trail.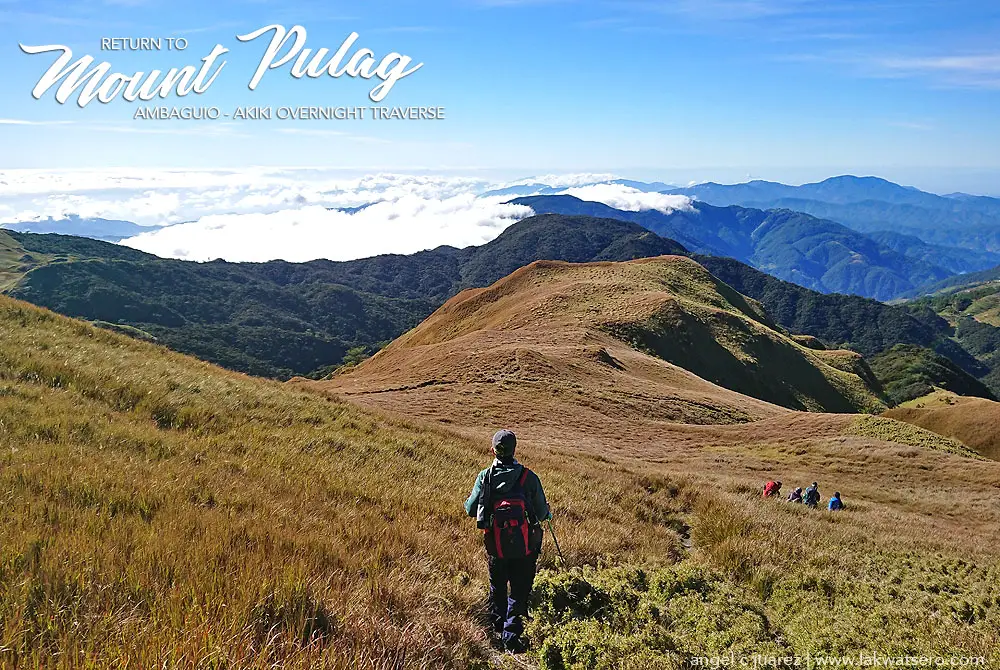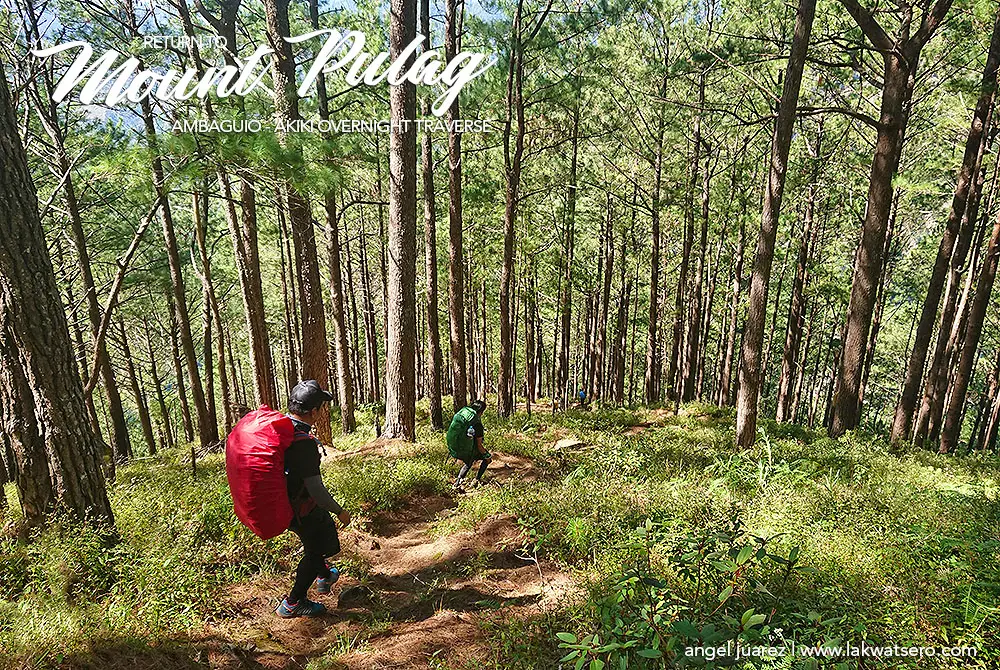 For novice mountaineers, Ambangeg back trail is recommended with its 18-kilometer stretch of gradually ascending and scenic trail to the summit. This was the trail I took on my first ascent in 2004. The other three are rarely taken but offer different view, experience and challenge but also end up in this grassland at the upper slope of Mount Pulag.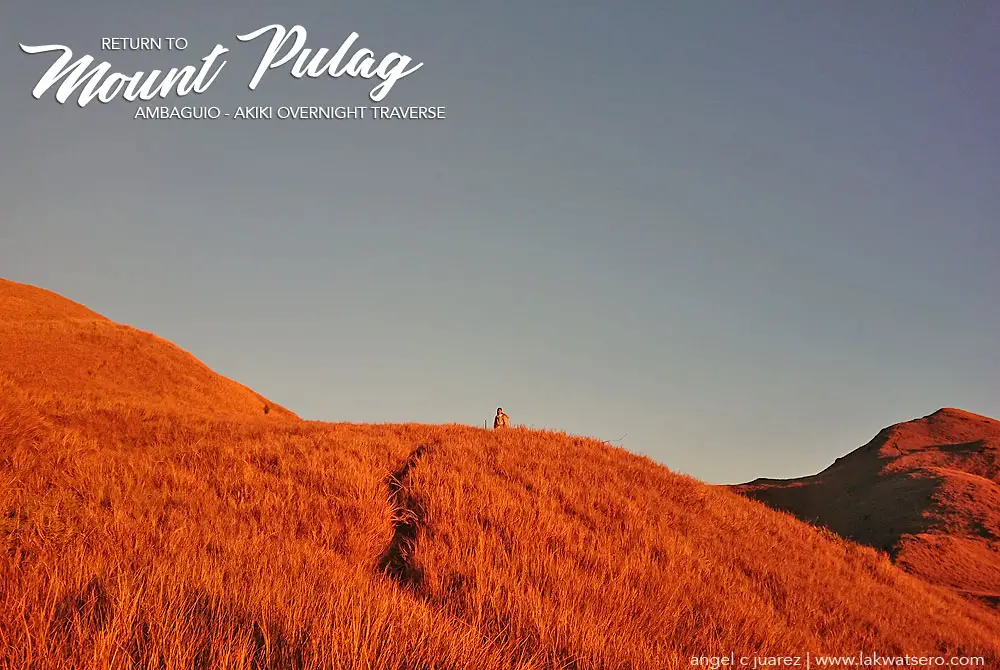 While a trek to Mount Pulag can be done in a day, trekkers usually spend a night in the mountain for the sunrise and the sea of clouds. Ours this time is via Ambaguio Trail from Nueva Vizcaya, the longest trail at approximately 24 kilometers and elevation gain of around 2,300 meters. We exited via Akiki Trail in Benguet, an 8.3-kilometer stretch of steep descent to the town of Kabayan. The entire stretch from Ambaguio to Kabayan via Akiki Trail is about 32 kilometers long, a route usually traversed in three days that we managed to finish in just two by spending the night in a bunkhouse in Sitio Balete. It wasn't easy but it was absolutely a rewarding experience.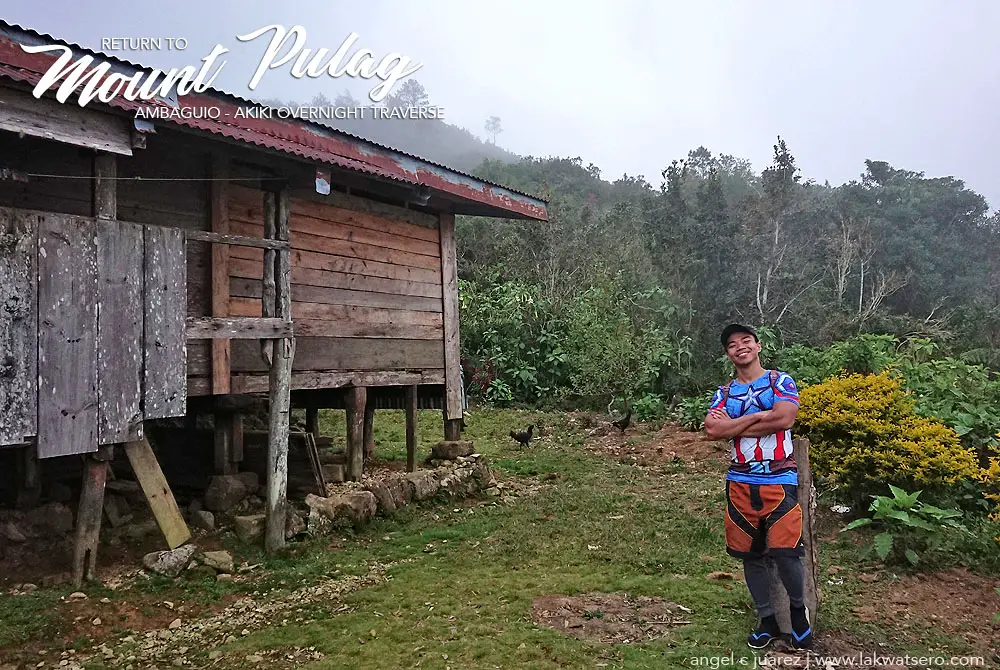 Ambaguio-Akiki Itinerary
Day 0
2300H Depart Centris
Day 1
0400H Stopover in Bayombong / Buy pack breakfast and lunch
0720H Arrival in Ambaguio Municipal Hall / Register / Breakfast
0745H Start trek
1010H Rest at Waiting Shed 1
1045H Rest at Waiting Shed 2 / Lunch
1145H Push
1210H Arrival in Sitio Dagadag
1225H Pulol and Mambugui Viewdeck
1300H Arrival in Upper Napo
1407H Arrival in Lower Napo
1506H Continue Ascend
1706H Arrival in Balete Bunkhouse
1900H Dinner / Lights out
Day 2
0215H Call time
0245H Start trek
0345H Arrival in Lusod Junction
0407H Rest at Waiting Shed
0420H Push
0510H Arrival in Waiting Shed 2
0730H Summit
0900H Start descend via Akiki Trail
0925H Break at shelter
0945H Push
1005H Arrival in Saddle
1035H Mossy Forest
1100H Stop at Water Source
1130H Arrival in Marlboro
1230H Stop in Drift Wood
1345H Arrival in Eddet River
1515H Depart Eddet Bunkhouse
1630H Arrival in Akiki Trailhead / Rest / Washup / Dinner
1800H Depart for Manila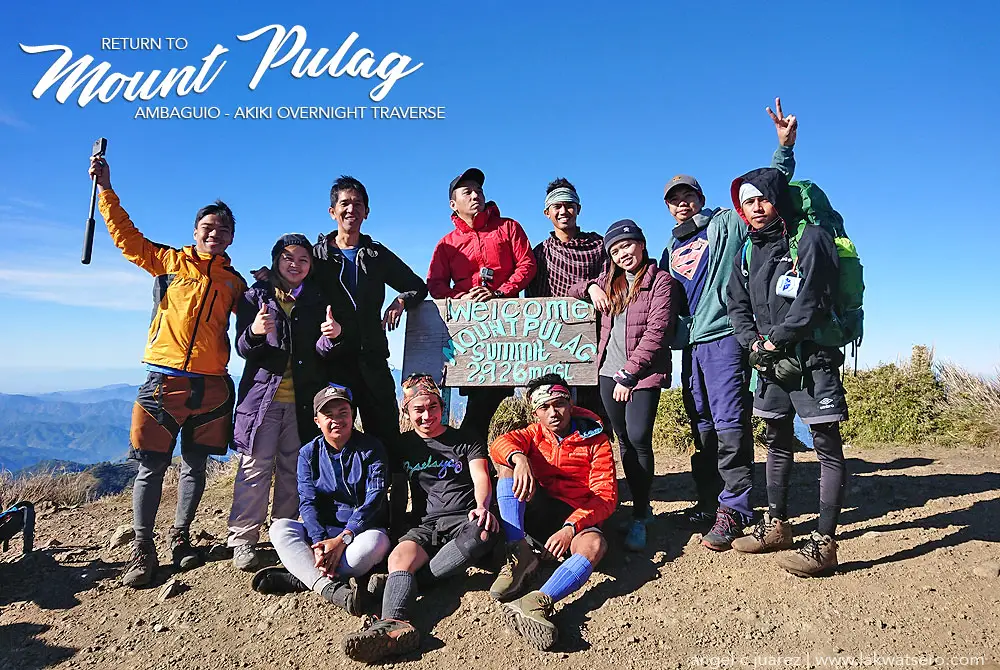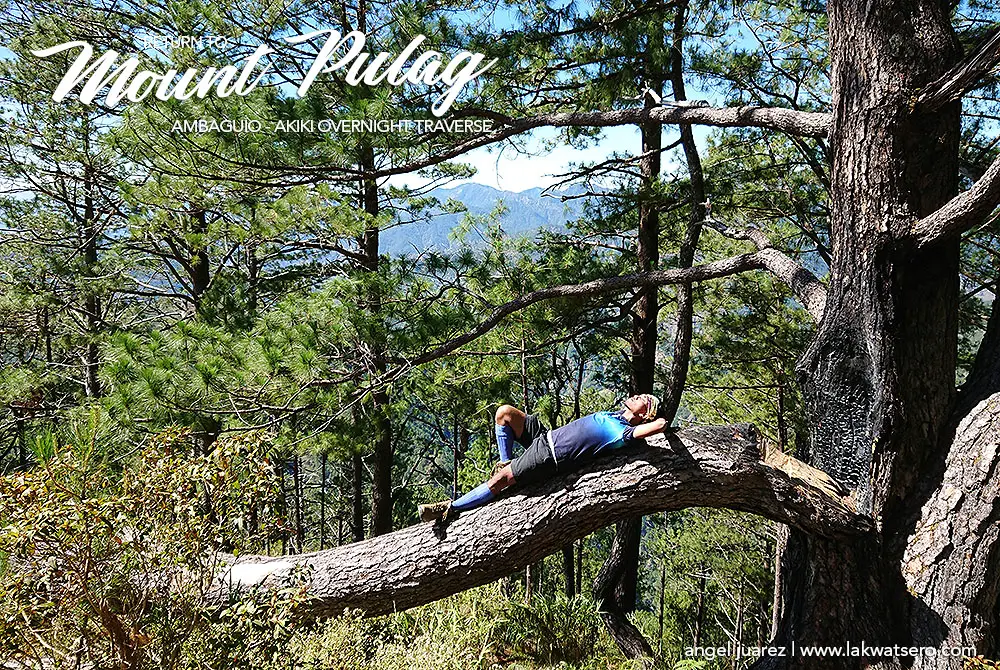 Expenses
| | |
| --- | --- |
| Particulars | Cost |
| Van: Manila to Bayombong/ Kabayan to Manila | P16,000/van (good for 13 pax) |
| Jeep: Bayombong to Ambaguio Trailhead | P5,500/jeep (good for 20 pax) |
| Registration Fee | P100/person |
| Guide Fee | P5,200/guide (Ambaguio to Kabayan rate) |
| Akiki Exit Fee | P175/person |
| Akiki Environmental Fee | P150/person |
| Bunkhouse Donation | P600/group |
| Budget for food for three days | ~P300/person |
| Optional: Miscellaneous Expenses | ~P200/person |
| Certificate | P50/person |
Total: Approximately  P3,100/person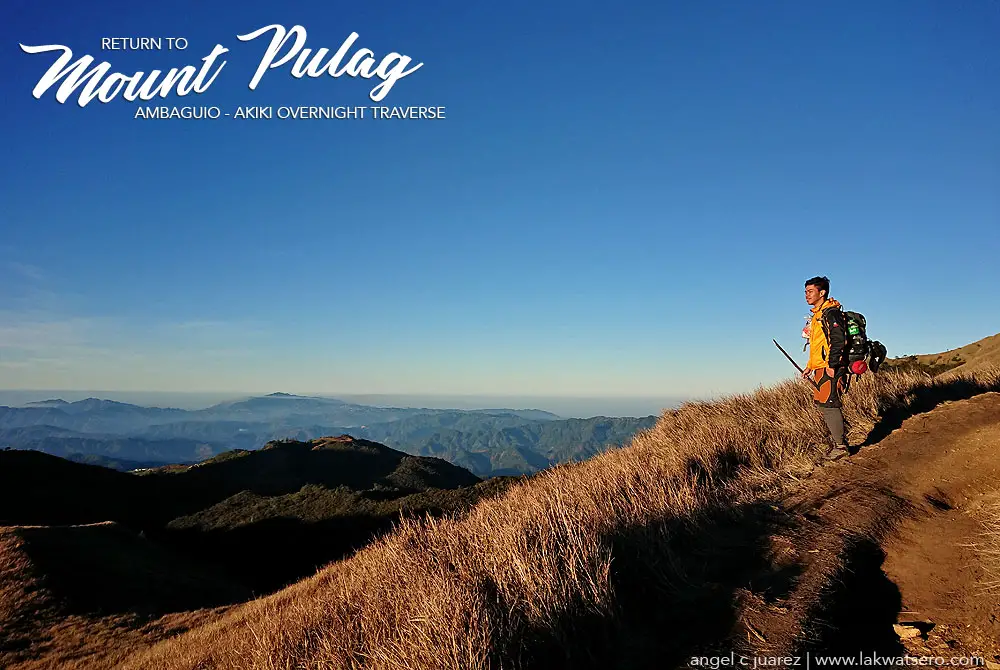 Tips
The above itinerary won't require you to bring tent since you will be staying in a bunk house
The amihan season (northeasterly winds) from December to mid-March is the best time to trek here when days are not scorching hot, nights are cold and the skies are usually clear.
You can do the trek by joining a tour which will cost you about P2500 via Ambangeg trail (excluding personal expenses) from Manila or by organizing your own group which will cost you almost the same