At one point in your life you will feel exhausted, bored and tired of your routinary life. When that day comes, just step out of your comfort zone, move away from your usual self and see your life from different perspectives.
Travel and seek for adventures! Head out to the endless horizon and discover the world, go places and meet new faces, explore to understand new cultures, get lost to find yourself! In the end you will realize that traveling is not only about learning new cultures or meeting new friends or discovering new places, it also lets us discover our own, our limits, ourselves. It is a personal journey to self-discovery, because after all, it is only from the outside that we can look back in.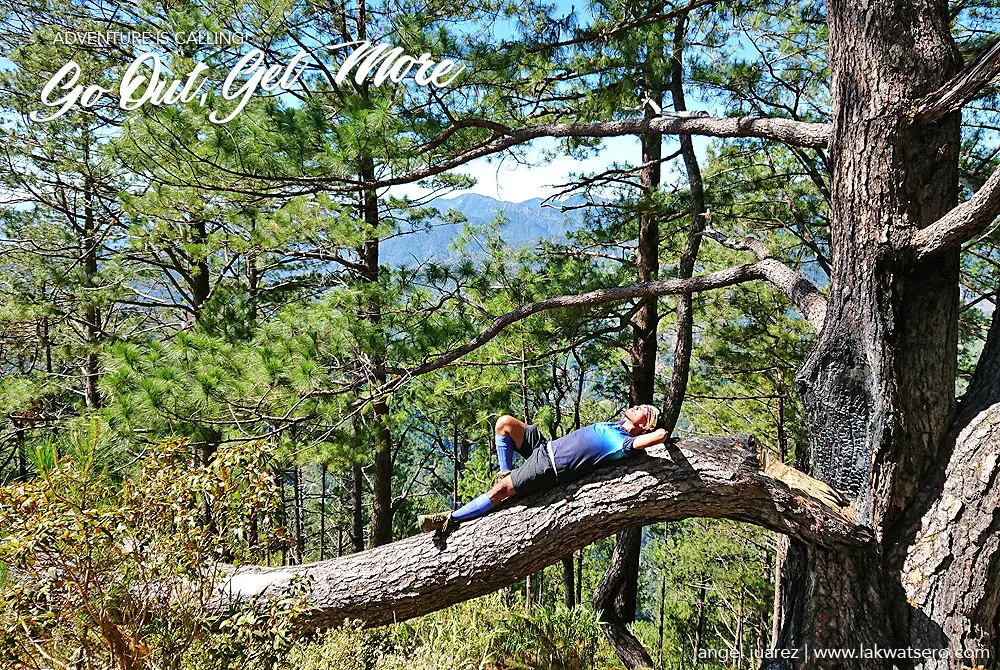 The same is true for me – every travel is different and serves as new learning experience whether I'm exploring a place I'm unacquainted with or even when I rediscover a place I've been to before. That's why I'm excited and eager to pursue my passions and fulfill my dream of climbing more mountains.
It was April 2012 when I first ventured in Himalayas. I traveled from New Delhi in India and endured the long commute by local transport to cross the land border to Nepal. It was my first love affair with Himalayas but I was instantly hooked that I promised to return to experience more. A promise fulfilled when I came back the following year, 2013, for a trek to Poon Hill in Annapurna Region, my first experience in Nepali mountains, first of the many as I succumbed to Himalayan addiction.
In December 2014, I went to Nepal again for my first high elevation trek in the region. Alone and unguided, I braved the solitude and endured the cold Himalayan winter to fulfill my Annapurna Base Camp Dream. I trekked for six days and five nights to 4,130-meter elevation with no room for misadventure, mistake or injury. Thankfully, luck was on my side and I made it to the base camp safe and sound, it was my first white Christmas. Then again, the following year, December 2015, I followed the same call and reached Annapurna Base Camp for the second time.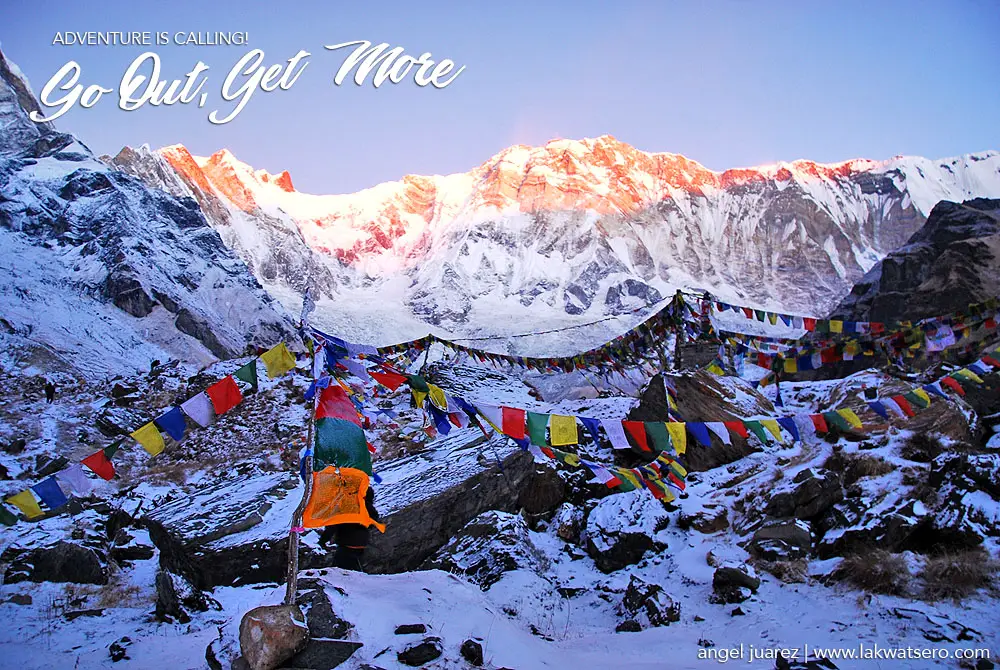 Fast forward to December 2016, I reached another milestone as I trekked to Everest Base Camp. Lacking proper training and armed only with determination and strong will to reach the camp, I along with my buddy ventured on a fifteen-day self-guided journey that took us to the heart of the Greater Himalayan Tail.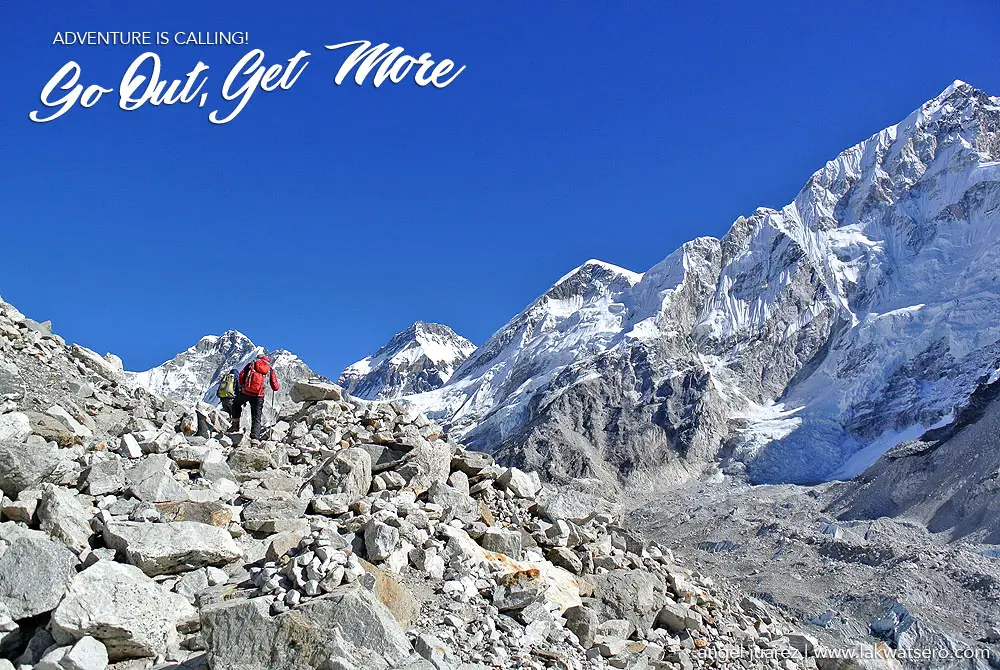 Finally, just last December 2018, I made it again to Himalayas when I returned for a supposed trek to Tilicho Lake, dubbed as the highest lake in the world. No, I didn't make it to the lake due to tight schedule, I just settled in the base camp which sits at 4,200 meters above sea level but it was more than enough experience to get acquainted again with Himalayas.
During the trek, while tip-toeing the challenging trails of Manang going to Tilicho Base Camp, it struck to me that while I frequent the trails of Himalayas, I have summited only a handful of Philippine glorious peaks to date. I could count it with my fingers – Pulag, Tarak, Tirad, Marami and Arayat, and a couple of minor mountains and hills across the country. Whatever happened to my dream of climbing Apo, Halcon, Guiting-Guiting, Amuyao and other prominent peaks in the Philippines? I don't have an answer.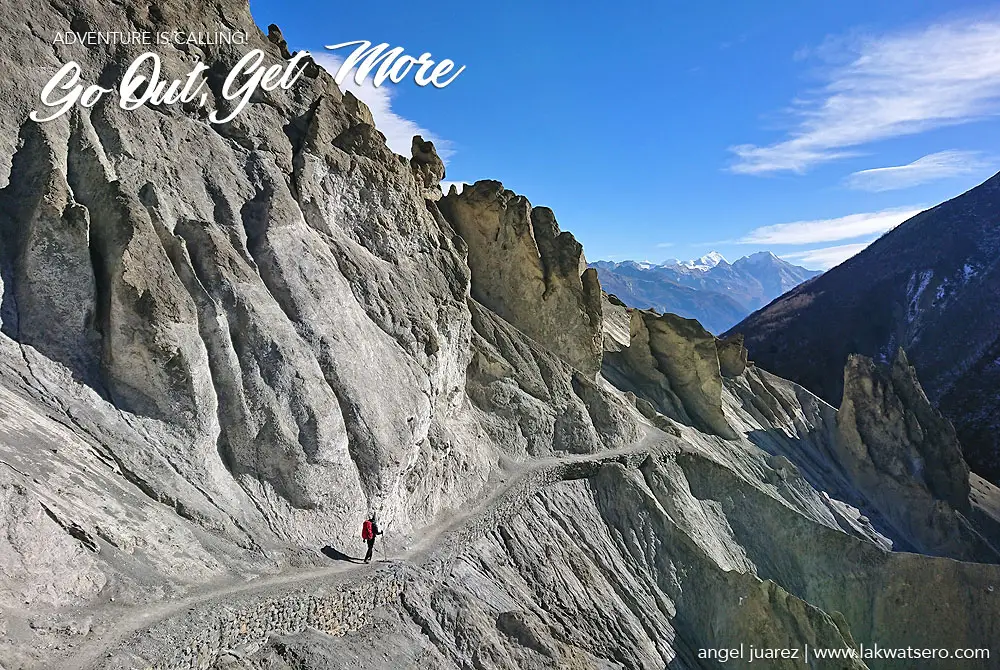 So I made a promise and conceptualized a project to #ClimbMore in 2019! My objective is to summit 12 mountains in the Philippines this year! It's not a New Year Resolution but more of a personal project and I am eager to do it as my way of paying homage to our country's beautiful summits. And the #12PhSummits2019 project came into fruition.
I started the project with a return to my mother mountain Pulag on a trail rarely taken and itinerary only the brave and strong souls dare attempt – Ambaguio to Akiki overnight traverse.
Ambaguio Trail starts from Nueva Vizcaya and is known as the longest trail at approximately 24 kilometers with elevation gain of around 2,300 meters. Meanwhile, Akiki Trail in Benguet is an 8.3kilometer stretch of steep descending trail to the town of Kabayan. The whole stretch from Ambaguio to Kabayan via Akiki Trail is about 32 kilometers long, a route usually traversed in three days but we managed to finish in just two.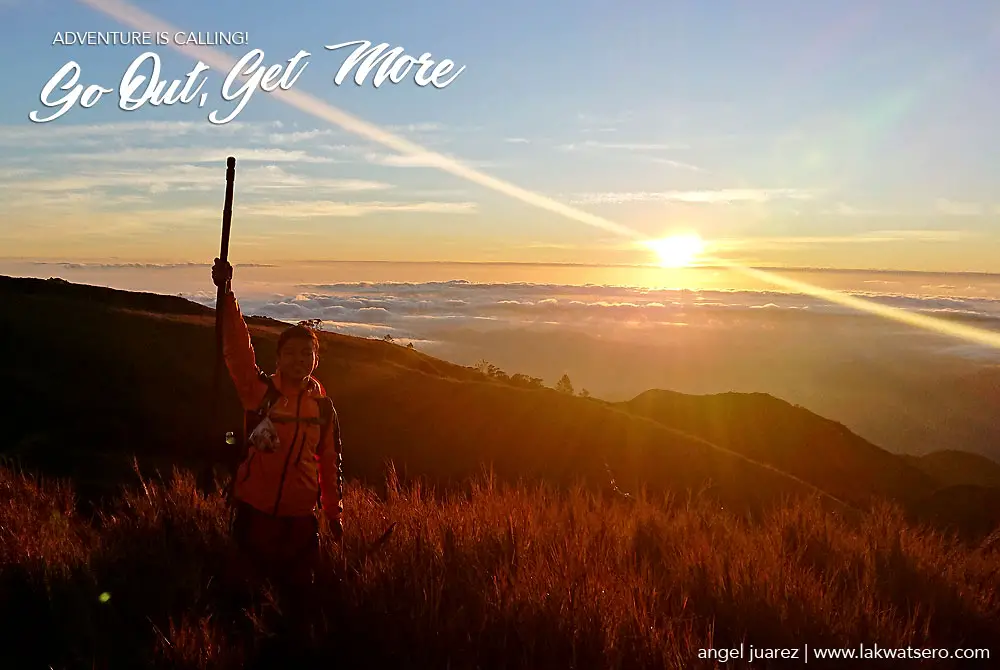 Then earlier this month, I along with a group of like-minded individuals ticked off another mountain in our bucket lists with an overnight trek to Mount Guiting-Guiting of Sibuyan Island, Romblon.
Known for its jagged peaks, Guiting-Guiting or G2 is gauged as among the most difficult mountains in the Philippines to climb rated with 9/9 difficulty by the local mountaineering community. A journey to its summit and back is usually plotted in three days, we managed to finish the entire journey in just two days.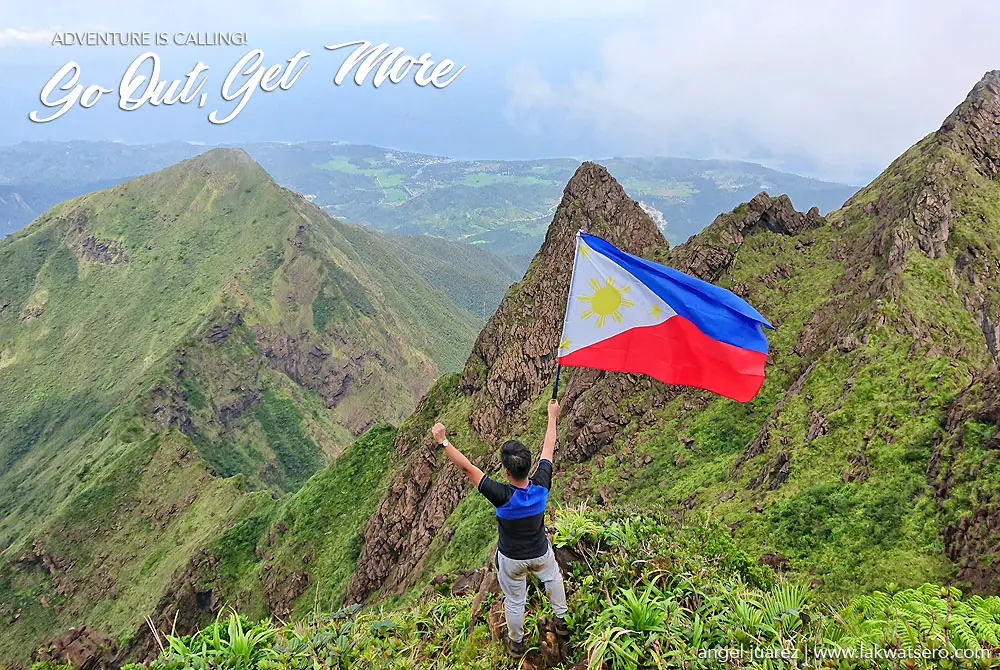 And just recently, I said "yes" to a random open invitation to join an exploratory climb to Mount Manmanoc of Malibcong, Abra. An invitation that brought me to one of the most remote and unexplored parts of Philippine Cordillera where I spent my weekend climbing a mountain where only locals used to summit.
At 2,024 meters above sea level, Mount Manmanoc is among the highest in Abra (Mount Bangbanglang being the highest at 2,400+ meters). It features a great view of the neighboring peaks of the province and even of Kalinga and Apayao, sea of clouds and mossy forest on the summit, and trails passing through pine forest and crossing cold rivers. This exploratory climb marks the very first time ever that non-locals got to stand on the highest ground of Malibcong. It is a milestone!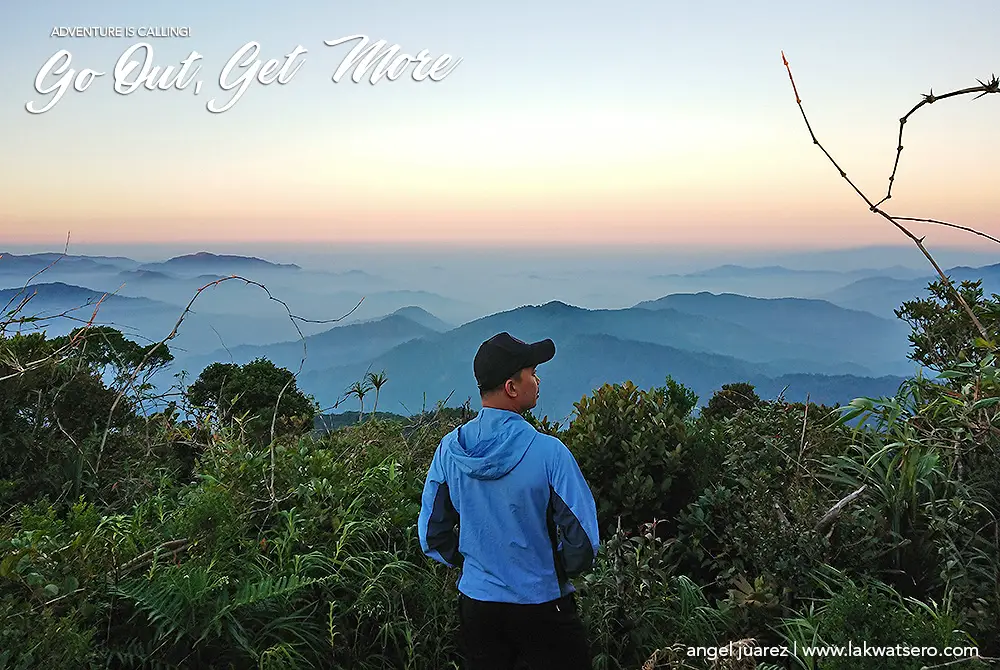 Three Philippine mountains in the first two months of the year and I have already arrived in a lot of realizations and learnings from these journeys. Realizations and lessons from the summits, from the places and communities I have visited, from the new friends I have met, and most especially from myself.
I have come to respect our mountains and the treasures they offer. I have come to appreciate the local communities and its people's way of life. I have come to admire the camaraderie of my friends and value the moment spent with them. Lastly, I have come to realize my limits, understand my capabilities, rediscover myself and reacquainted with home.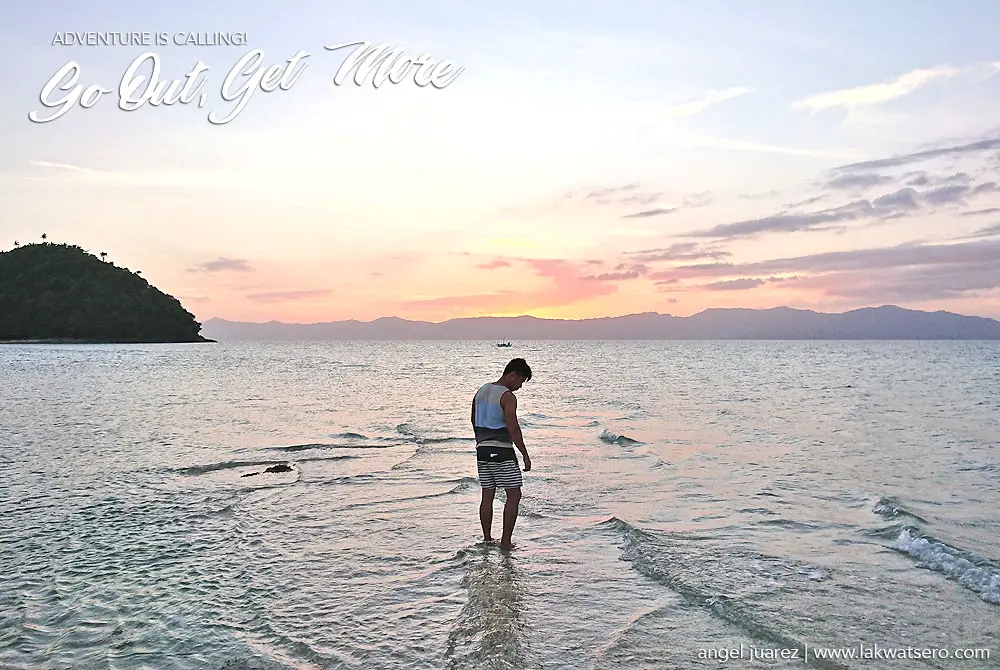 At this point in time, I am eager and excited for what's in store for the rest of the year! More mountains to climb, places to discover and people to meet! What makes this dream most fulfilling though is finding people and organizations that are on the same direction as I am like Summit Natural Drinking Water's #GoOutGetMore campaign that aims to support our unending quest to be our best selves through constantly challenging and putting ourselves out there.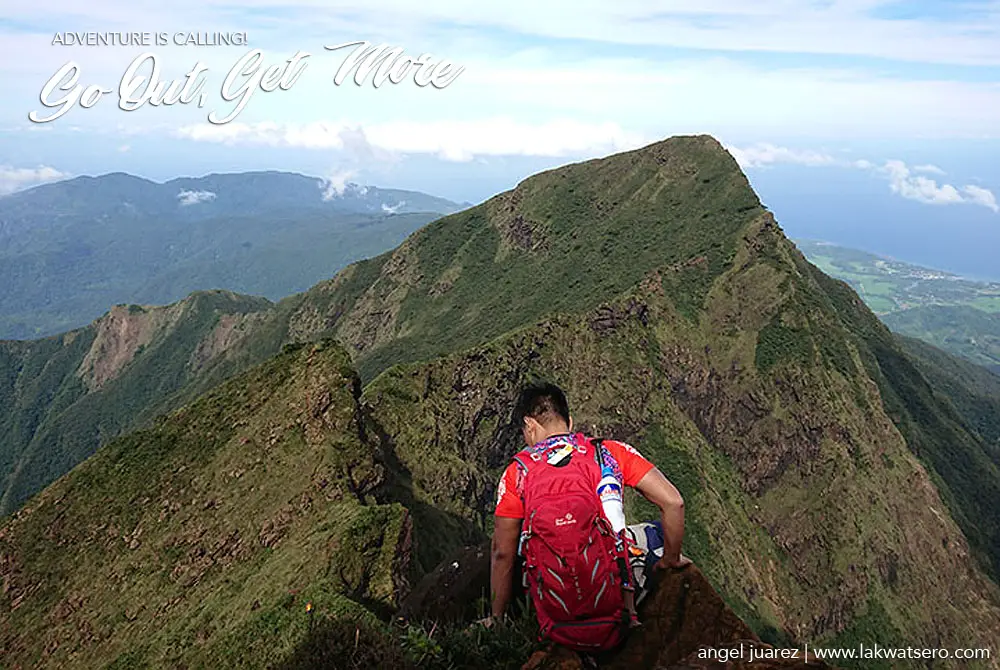 Let's make 2019 an epic year! Follow the call of the great outdoors, go out and get more!