Mount Hamiguitan, the highest point in Davao Oriental at a height of 1,620 meters above sea level, prides itself as an ASEAN Heritage Park and the first and only UNESCO World Heritage Site in Mindanao. A sanctuary to globally threatened and endemic flora and fauna, it is home to at least 957 species of plants and 423 species of animals, some of which are endemic to the mountain.
The mountain features five vegetation levels: agro-ecosystem and dipterocarp forests on the lower elevation; montane and mossy on the higher altitude which are characterized by thick mosses covering roots and tree trunks; and pygmy-mossy at the topmost level that features unique tropical bonsai forest as if the mountain's crown.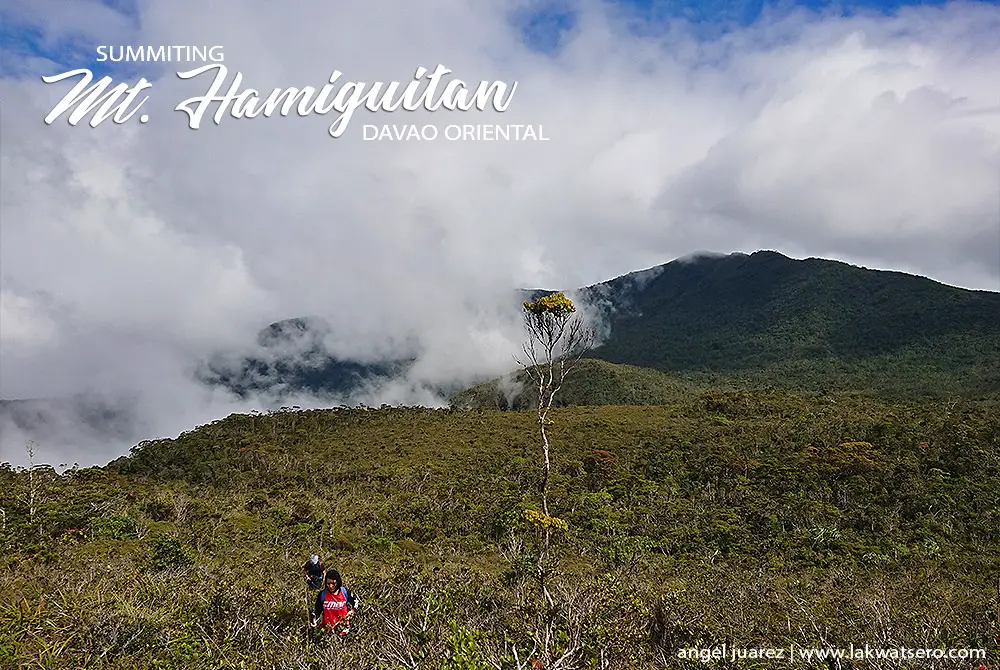 Due to its outstanding universal value and ecological importance, Mount Hamigutan was inscribed in UNESCO World Heritage List in 2014. Today, the mountain opens its door not only to researchers but for everyone to see and appreciate. This is under the strict management and supervision of the Department of Environment and Natural Resources (DENR).
Climbing Mount Hamiguitan is an experience like no other. It is a complete immersion with nature in one of the most biologically diverse places on Earth.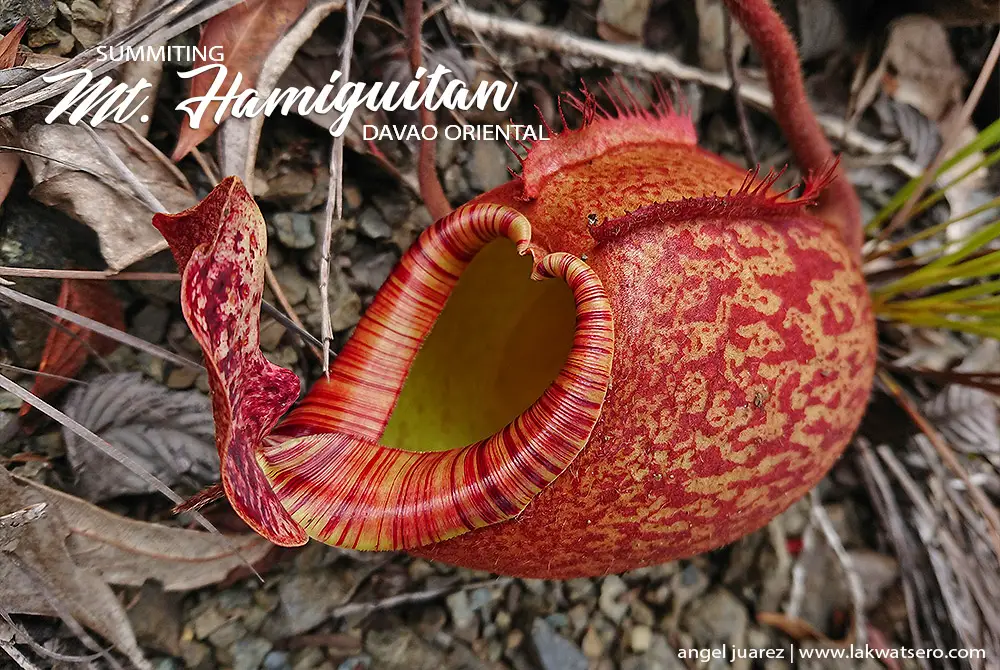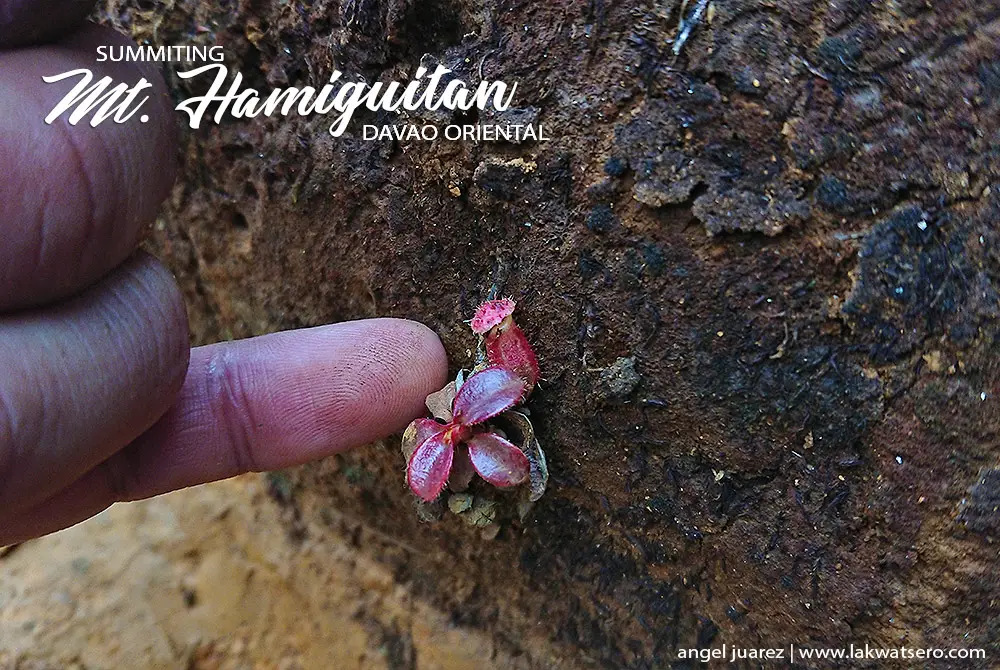 How to Climb Mount Hamiguitan
At present, Mount Hamiguitan is open for hiking via San Isidro trail. Only 30 hikers are allowed at the camp site at any given time. Advance reservation and application of permit is required. Walk-ins or independent/unguided trek is strictly prohibited.
Requirements
Medical certificate
Signed waiver
Paid trekking fee
Valid ID
Expenses
Trekking Fee: P3000 (regular) / P1500 (Davao Oriental Residents, minors)
Ecoguide: P500/day for group of five (5)
Porter: P500/day (15kg baggage) for group of five (5)
Others:
Van Rental: ₱10,000.00 (Davao-San Isidro – Davao)
Dahican Beach Entrance (side trip): P50
The entire journey is usually plotted as a 3-day trek where you will be hiking for 5 to 6 hours a day mostly on a root-covered trail and waterways decorated with dipterocarp, mosses, different variety of pitcher plants, orchids, and other wild plants and flowers.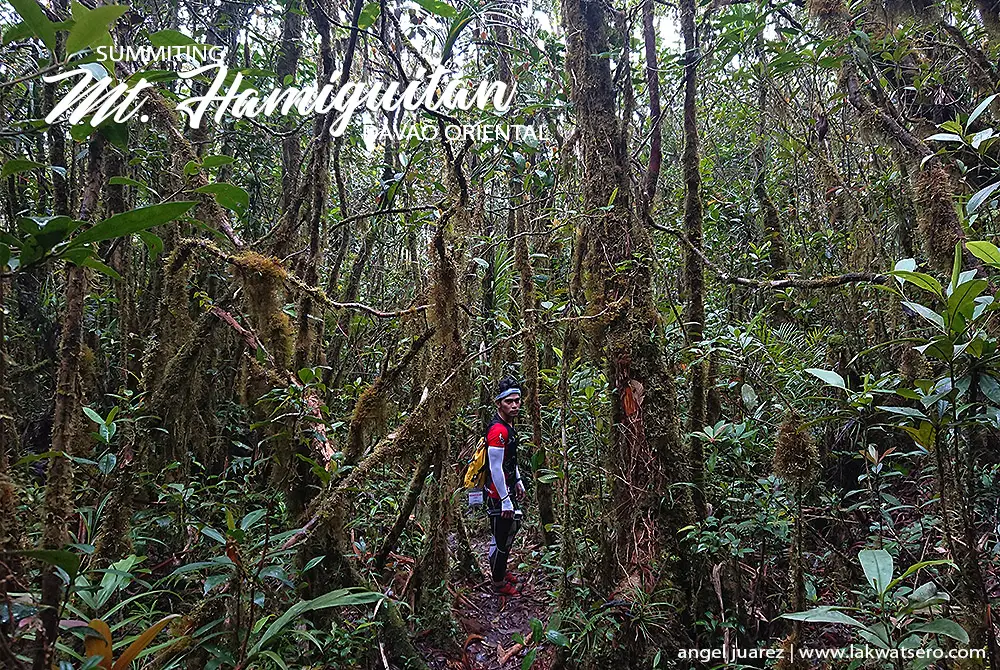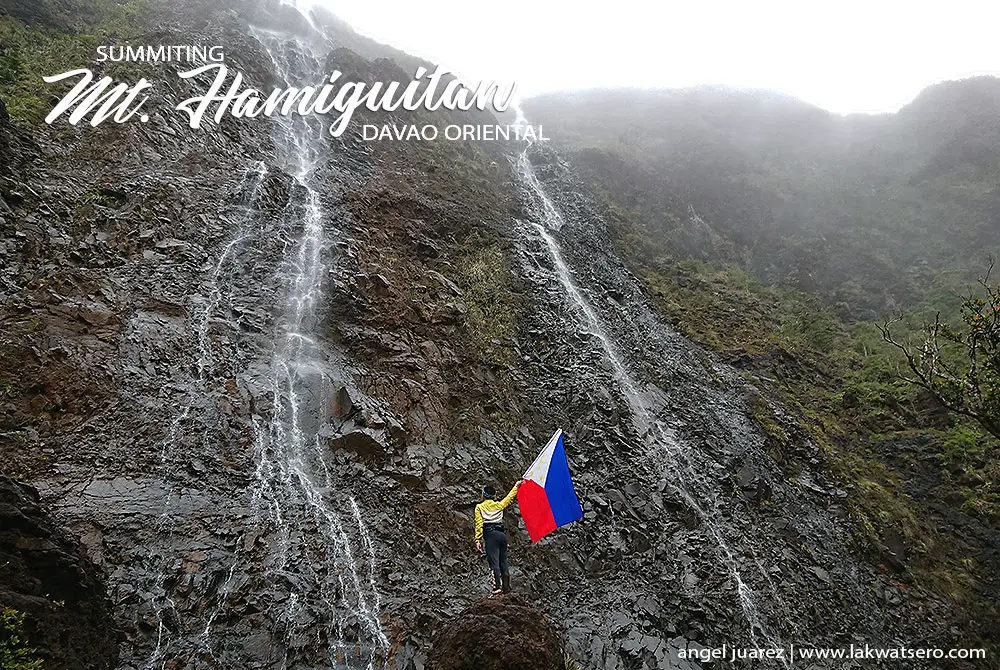 Mount Hamiguitan Trek Itinerary
Mount Hamiguitan Three-Day Itinerary
For experienced trekkers, the 3-day itinerary goes like this:
First Day (Day 1): Trek to Campsite (6 hours)
Second Day (Day 2): Exploration day: Tinagong Dagat, Hidden Garden, Black Mountain and Twin Falls (5 hours)
Third Day (Day 3): Summit assault + Descent (5 to 6 hours)
The above itinerary is doable in two days with days two and three combined. But you still have to pay the guide and porter the equivalent three-day rates.
Mount Hamiguitan Overnight Itinerary
Day 1: Trek to Campsite (6 hours)
Day 2: Exploration (Tinagong Dagat, Hidden Garden, Black Mountain and Twin Falls ) + Summit Assault + Descent (9 to 10 hours)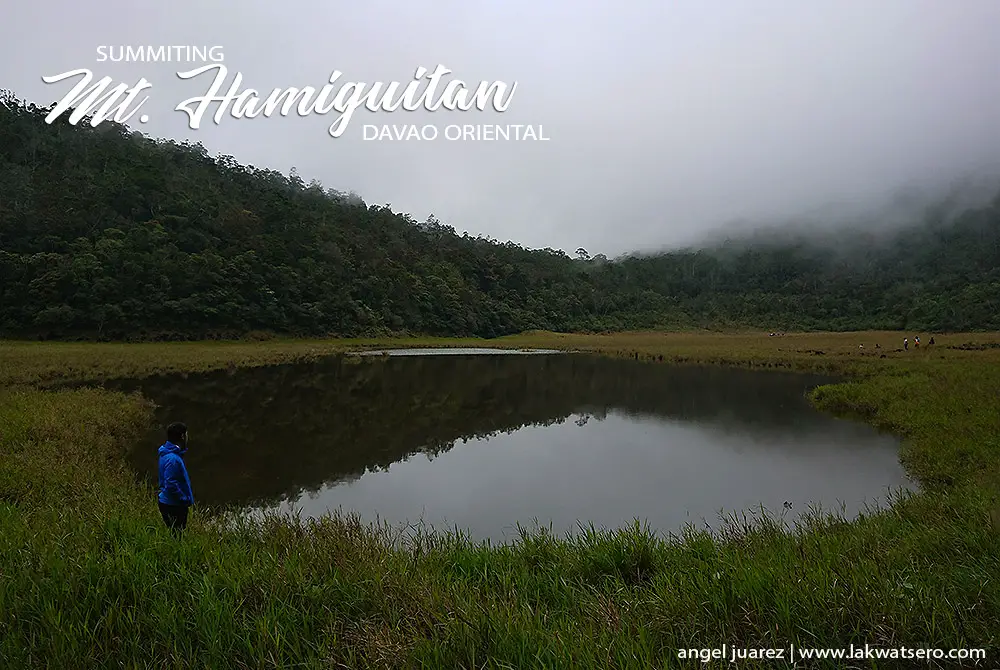 Reservation and Contact
As only 30 trekkers are allowed in the campsite at any given time, advance booking is mandatory. Contact +639367053518 or message @clintmichaelcleofe on FB Messenger of Mount Hamiguitan DENR Office for application requirements and inquiries.