January 28, the day we were all looking forward to, day seventh of Lakbay Norte 3 was for jungle survival and massage treat in Subic.
After our breakfast at Microtel Inn and Suites Luisita we headed to Pamulaklakin Forest Trail in Subic Bay Metropolitan Area for the jungle survival demonstration. We were welcomed by indigenous aetas who performed their traditional dance. The group is led by Kuya Kasuy, who taught us some tips on back-to-basic living. Mixed with humor, he showed us the many use of bamboo and toured us inside the forest while explaining the usage of some plants along the way.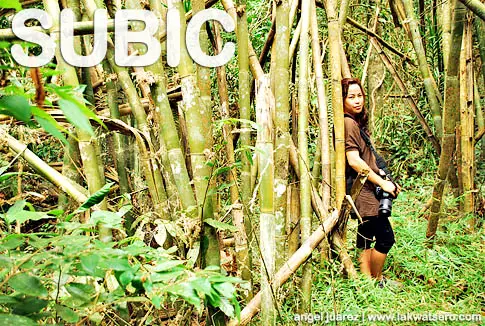 The tour ended in a stream and to our surprise, tables and chairs were setup just for us. A catered lunch in the forest with Bamboo Rice; Sinigang na Hipon; Ensaladang Talong with Ampalaya; Pritong Tilapia with Manggang Hilaw, Kamatis, Sibuyas and Bagoong Alamang; Chicken Barbeque; Kalderetang Baka; and Mixed Fruits in the buffet table.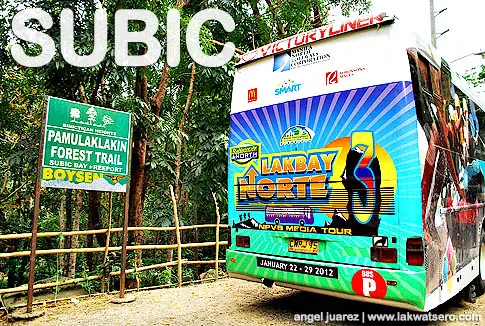 We left Pamulaklakin Forest Trail as soon as we finished our lunch, all excited for our next destination – The Ritz Tropical Spa.
Located in the Freeport Zone, The Ritz offers rejuvenating, invigorating, revitalizing and relaxing treatments from head to toe including body massage, foot reflexology, facial, salon services, various body treatments, body scrub and others. The place is equipped with locker room, showers, sauna, jacuzzi and Filipino inspired massage cottages with professional and well trained staff. We had an hour of massage and everyone felt relaxed and rejuvenated after.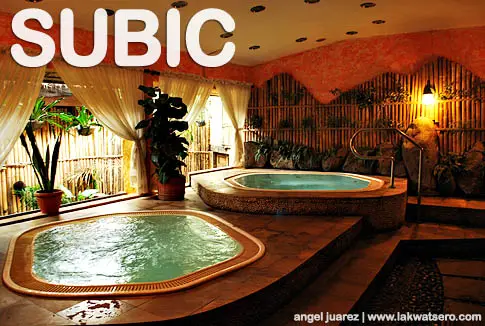 From Subic, we headed to Clark, Pampanga for a dinner at The Veranda in Mimosa Golf and Country Club hosted by Clark Development Corporation. Then we checked-in at Widus Hotel and Casino (formerly Hotel Vida) for our last night of Lakbay Norte.
As cliche as the saying "save the best for last", we had the best night at Widus. The hotel facilities are modern and world class; the suites assigned to us were all big and elegant. But what made the night memorable was the awesome room party we had 'til dawn. A night of booze, food, games, laughter, discussions, conversations and revelations that ended at three in the morning. The group bonded really close on the last night and we regretted doing so only on our last day.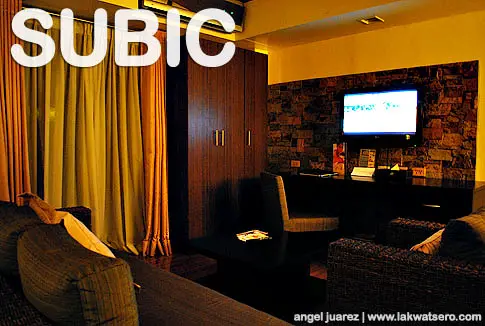 Lakbay Norte is an eight day media familiarization tour of Northern Luzon organized by North Philippine Visitors Bureau in cooperation with Manila North Tollways Corporation, Victory Liner, Mc Donalds, Petron and Universal Robina Corporation.
Thanks to Subic Bay Metropolitan Authority, The Ritz Tropical Spa, Clark Development Corporation and Hotel Vida.