January 24, everyone was already up by six in the morning, all eager and ready for our third day of more fun in Lakbay Norte. Not even a trace of the previous day's strenuous activity in Chico River can be seen, in fact everybody seemed excited for another adventure – surfing in Pagudpud, Ilocos Norte!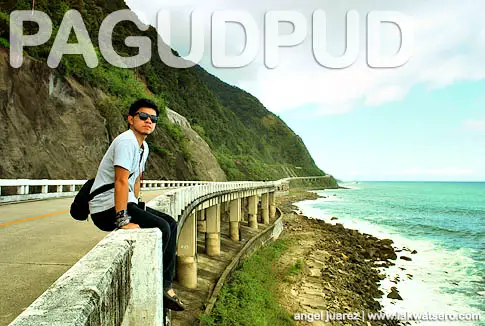 We traversed the northern highway from Tuguegarao going to Ilocandia. This was the exact route I took when I first ventured in a Northern Luzon roadtrip seven years ago. We had quick stops in Claveria Viewdeck and Patapat Viaduct before reaching Pagudpud after seven hours of travel. When we arrived at Kapuluan Vista Resort, a sumptuous lunch were already waiting for us.
We were treated to a Polynesian Style Kapuluan Kinilaw, Bagnet Ceviche, Cabbage Parsley Soup, Chicken Kilagwin and Breaded Fish with Fern Salad, Eggless Leche Flan for desert and a serving Margarita to finish the course. It was one of the best meals I had, they all tasted superb.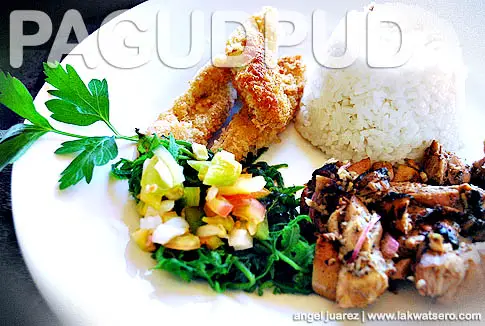 Shortly after lunch, surfing session was on. Mike Oida, the owner of Kapuluan Vista Resort gave us a short lesson, pointers, tips and techniques in riding the waves. We took turns in practicing how to stand up on board, and when everyone was ready, we walked to the Blue Lagoon for the real action.
The picturesque lagoon of blue water and white sandy beach is an ideal place for newbies in surfing. The swells that break on sandy shore is a perfect spot to learn this sport.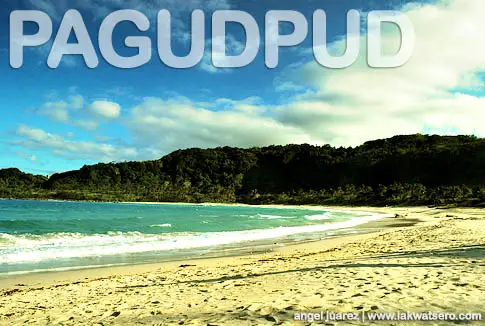 Surfing is one of the sports I wanted to master. But there were only little progress since I first tried it three years ago. I still cannot paddle on my own, I needed someone to push me before the good swell breaks. Rico assisted me as I try to relearn surfing. We positioned away from the shore and waited for the good waves. First try was a failure, the swell didn't break. The second lacked power, so as the third.
I was getting frustrated by my failures. While other newbies were already successful in their attempts, I, on the other hand was a big failure. I believe it wasn't my fault since I can already stand in the surfboard comfortably. I was just unlucky with the waves.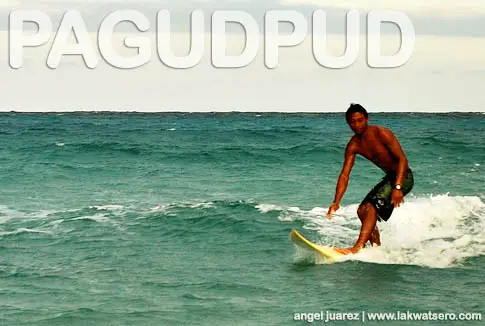 I asked Rico to take his time, wait for the perfect wave and release me at the right moment. It took some time, but it worked. I was able to standup and ride the wave beautifully, not once but twice.
I thanked Rico and handed the board to Marcos. I watched other surfers fall, stand up and ride the waves and I promised myself to do good next time. I will be good in surfing someday.
It was already getting dark when we left for Laoag. After two hours, the bus stopped in front of Museo Ilocos and I was surprised to see the new La Tabacalera Lifestyle Center that redefined the city's nightlife. It used to be a dark and quiet ground way back in summer of 2011, but now it is bustling with life.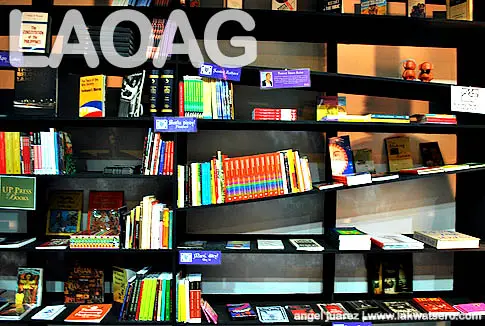 We had our dinner at Johnny Moon Cafe, an interesting and cozy restaurant named after Juan Luna that serves good food. The Luna look-alike staff served us Saniata Egg Roll made of Dragon Fruit, Crispy Dinuguan with Ensalada and Tupig con Tsokolate for desert. Shortly after dinner, the staff of the local tourism office of Laoag toured us around La Tabacalera Lifestyle Center.
I was billeted in Roswell Hotel Laoag with my room mate Edcel but before calling it a night, I recalled our day in Ilocos Norte – the amazing adventure, the scenic spots, good foods and lovely people that we've met along. The province is full of wonders and surprises and there are more awaiting for us on the next day. I couldn't wait for tomorrow 🙂
Lakbay Norte is an eight day media familiarization tour of Northern Luzon organized by North Philippine Visitors Bureau in cooperation with Manila North Tollways Corporation, Victory Liner, Mc Donalds, Petron and Universal Robina Corporation.
Thanks to Ilocos Norte Conventions and Visitors Bureau, Kapuluan Vista Resort, Local Government of Ilocos Norte and Roswell Hotel Tuguegarao.