January 23, we traveled for eight hours from Pantabangan, Nueva Ecija to Tuguegarao, Cagayan for our second day of Lakbay Norte adventures. At half past four in the morning, our bus stopped in Las Palmas de San Jose, Lakbay Norte 3's home in Tuguegarao.
I was partnered with Ivan Bautista, the official photographer/videographer of the tour and we checked-in to a twin bed room on the second floor. The room and the entirety of the hotel is nice and hippie. Owned by the family of Mrs. Baby Guzman, Las Palmas is their family's residence before they opened it to the public as a hotel.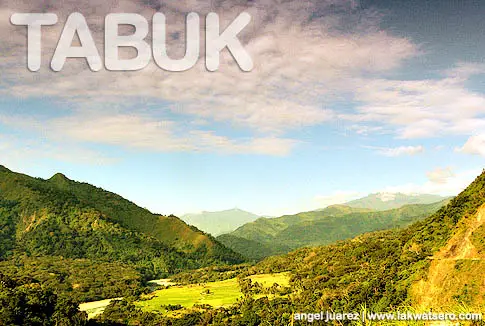 I wanted a quick nap to feel the comfort of my soft bed but with our tight schedule, sleep was a luxury. Right after we settled in, we gathered at the lobby and met Mr. Anton Carag of Adventures and Expeditions Inc., the team that handled our group in the Chico River whitewater rafting adventure.
The road from Tuguegarao to Kalinga is a visual treat that the two hours travel time faded unnoticed. We went top loading from Tabuk to Pasil, with the scenic Cordillera around us. It's been seven years since I last visited Kalinga and it seems that nothing has changed much, perhaps I just failed to notice if any. By nine in the morning, we finally reached Pasil, our starting point for river rafting.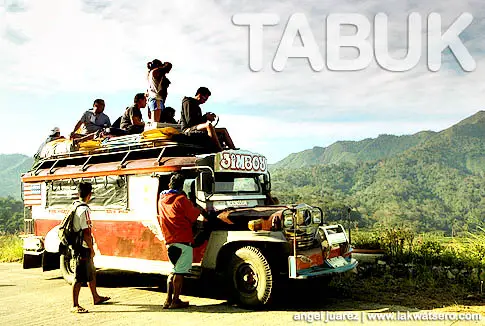 The organizers quickly setup the rafts and briefed us. We were grouped into three. Edcel, James, two Ivans (Henares and Bautista), Marcos and I were put in the smaller raft that is prone to flips and turns on strong rapids.
As expected, it was more than four hours of fun in Chico River with rapids ranging from 1 to 3 this time of the year. In our group, only Ed didn't fell out of the raft, I twice. The two bigger rafts were able to pass soundly through the rapids without ejecting any of their load.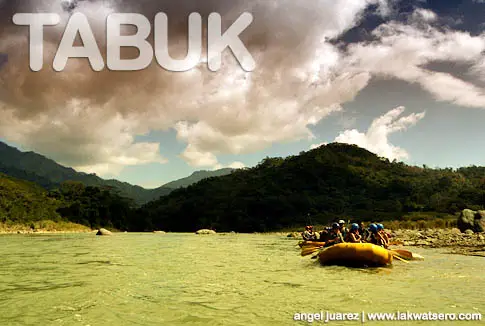 On the final stretch, we were allowed to swim with the rapid. It was only mild but being dragged down by the current while bumping into the rocks was a bit scary. It was my longest two seconds underwater and I was hoping to pop out of the surface as quick as possible. Thank goodness, the only casualty was my footwear.
After our late lunch at Emilia's Kitchenette in Tabuk, we headed back to Tuguegarao and arrived in our hotel late afternoon. While others already surrendered to the comfort of their rooms, Christian, Ed, Gael, Marcos, Hannah, Ivan Bautista and I went out for a night photo ops in Bunton Bridge. When we returned, the group was already enjoying the dinner hosted by Ma'am Baby of Las Palmas de San Jose.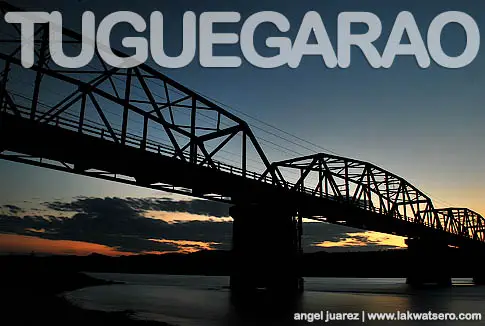 It was a tiring day but everybody had a great time. It was only our second day but it seems that we've already gone through a lot of stuff. I felt the load of the day's activity when I lie on my bed. The light started to flicker as I quickly fell into slumber and my consciousness faded to black. I had a good night's sleep and it was priceless.
Lakbay Norte is an eight day media familiarization tour of Northern Luzon organized by North Philippine Visitors Bureau in cooperation with Manila North Tollways Corporation, Victory Liner, Mc Donalds, Petron and Universal Robina Corporation.
Thanks to Cagayan North Conventions and Visitors Bureau, Adventures and Expeditions Philippines Inc. and Las Palmas de San Jose Tuguegarao.