And just like that, it is almost February. But before I continue blogging the whats of my 2013, I guess it is only fitting to give closure to 2012 by looking back to the highlights of last year.
To say that the previous year is good is an understatement. Let's just say that it was a blast, if it is the right term for it! Honestly, it may not be as busy as the earlier years but it was certainly one of my best years. The experiences, adventures, misadventures and everything in between made my 2012 a truly epic year.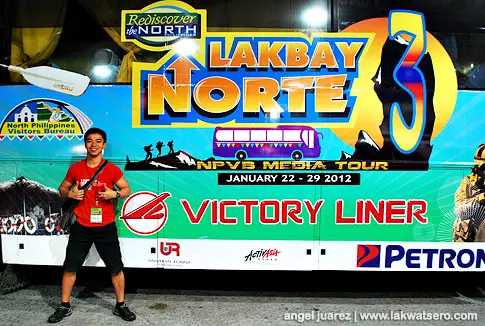 Looking back, I went biking in Marinduque, Angkor Wat, Ternate, Tagaytay, Sierra Madre, Mt. Makiling, La Mesa Nature Reserve, Bulacan and Lucban among others; went diving in Moalboal, Puerto Galera, Camiguin and Apo Reef; revisited Sagada, Cebu, Leyte, Cagayan de Oro, Bucas Grande and Southern Negros Oriental; explored Northern Luzon, Surigao del Sur and Carabao Island in the Philippines and Kathmandu, Kuala Terengganu, Sabah and Siem Reap abroad; crossed the borders of India-Nepal and Thailand-Cambodia by land; trek the highest peak and had a wild water ride in Kota Kinabalu; spent a weekend in Singapore and Kuala Lumpur; and a lot more side trips, bike rides, food feasts, fun gigs and other adventures.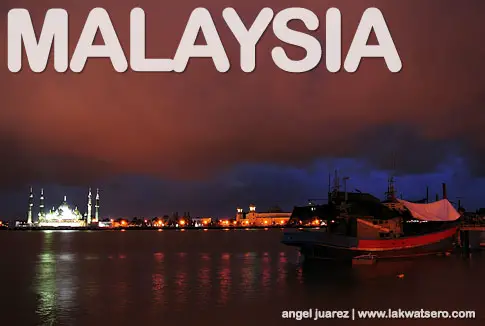 But there are trips and activities that stood out last year, moments that spiced up my 2012, memories that will always make me smile and thankful for the year that was. So without further ado, I present to you the highlights of Lakwatsero's travel year 2012.
Lakbay Norte 3
Eight days of fun, food, travel and adventure with some of the best people in the blogosphere and media in Northern Luzon, Lakbay Norte 3 was a great opening salvo of 2012. For eight days, we went spelunking in Bulacan, lake fishing in Nueva Ecija, water rafting in Tabuk, surfing in Pagudpud, paddle boarding in Ilocos Norte, go karting in Tarlac, airsofting in Baguio, trekking in La Union, river cruising in Pangasinan, off-road adventure in Pampanga and more!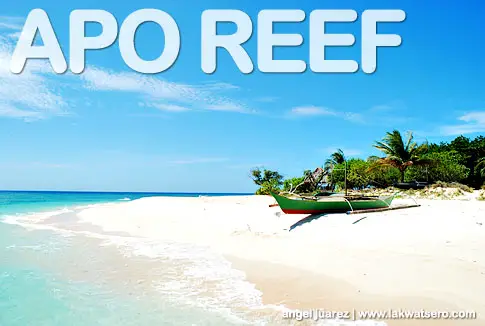 Apo Reef Dive Camp
For third year in a row, I went to Apo Reef in Sablayan, Occidental Mindoro and once again awed by its pristine beauty underwater and above. Tagged as the second largest atoll-like reef in the world, next only to Australia's Great Barrier, it was my second time to dive in Apo Reef but the place never ceases to surprise me. The colorful and vibrant ecosystem that thrives underneath is truly magical and breathtaking
Border Crossing India – Nepal
I never thought that I would and could do it, but I did. I traveled by train from Old Delhi to Gorakhpur, took a local bus to Bhairahawa, and crossed the India and Nepal border. I kinda illegally entered Nepal, since I missed the discreet Indian Immigration Office, but no big issue, it happens to a lot of people. I just went back to India, looked for the immigration office and finally got my exit stamp 😀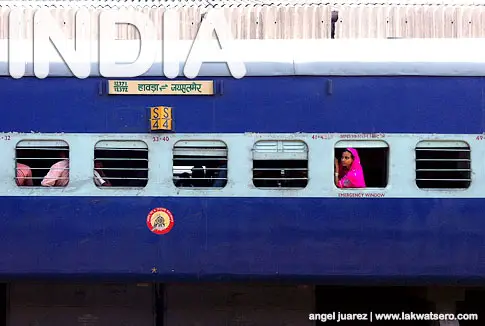 The Indian Railway Ride
Sixteen hours on a crammed Indian Railway was a surreal experience from the start to the end. I was scammed in the railway station; I braved the crowd and the language difference; I stretched my patience and tolerance; and I fasted for 16 hours all for the sake of experience. Well, I am proud to say that I survived the Indian Railway!
Backpacking Kathmandu
Four days and three nights around Kathmandu were too short but more than enough for me to love the city. In my short stay, I enjoyed the glimpse of Himalayas, the century old temples and durbar squares, the long walks, the cheap bargains and other adventures. I promise to return soon!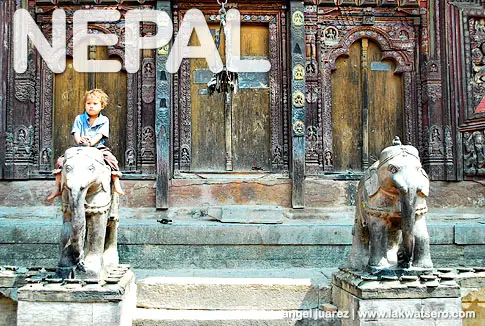 Bungy Jumping over Boti Kosi River
I can still feel the adrenaline rush of this experience whenever I think of Nepal. From downtown Kathmandu, I joined a day trip to The Last Resort near Tibetan border where I had a chance to bungy jump over the raging Boti Kosi River at 160 meters. It was totally terrifying yet equally amazing experience.
Angkor Wat by Bike
From sunrise to sundown, I toured the Angkor Complex on my own, aboard my Japanese bike. It was tiring but it was fun and the cheapest way to explore this ancient piece of world treasure.
Marinduque Loop
Eighteen hours of biking covering more than 170 kilometers around the heart of the Philippines. A grueling bike ride where we were chased by dogs, pummeled by rains, enveloped by darkness and almost slept on our bikes. But the beautiful scenery and the amazing people along the road were enough reasons for us to say that the Marinduque Loop was one great epic adventure!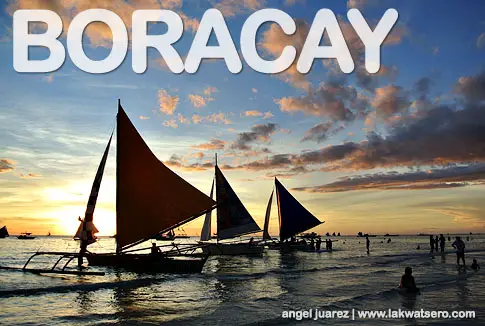 Back to Back Hambil and Boracay
It was a long road to and from the twin paradise of Hambil or Carabao Island in Romblon and Boracay in Aklan. We traveled by bus and Ro-Ro round trip but the ironically contrasting ambiance of the two are just too beautiful to mind the long strenuous travel. They are both paradise in their own rights.
Diving in Camiguin
I have been to Camiguin Island a couple of times. I have already explored its inland wonders more than once. But what's underwater was a mystery to me until I had a chance to dive there this year. Well, there are unexplainable mystery that caught me, so I left my heart beneath with a promise that I will once again be back soon to experience more of its underwater beauty.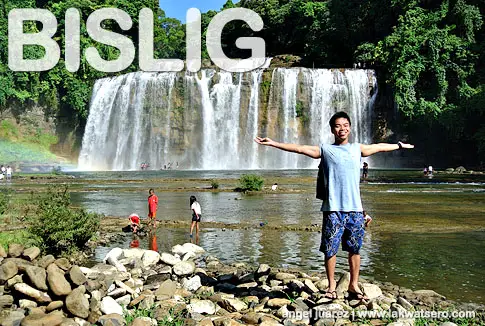 Tinuy-an Solitude
I finally visited the majestic Tinuy-an Falls of Bislig, Surigao del Sur, a place that has long been in my bucket list. From Camiguin, I traveled for 11 hours to Mangagoy, quite a long trip but it was well worth it.
More Malaysian Discovery
The maiden flight of Zest Air to Kuala Lumpur paved the way for me to discover what Northern Malaysia has to to offer. Per invitation of Zest Air and Tourism Malaysia, I explored Kuala Terengganu and here is where my penchant for mosque blossomed.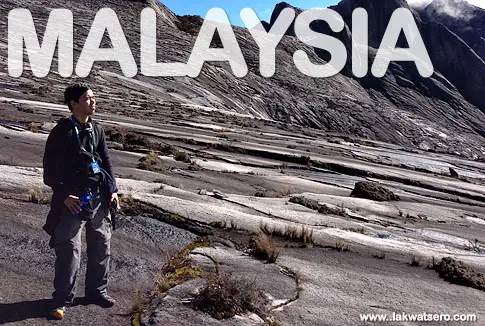 Climbing Mt. Kinabalu
Climbing the summit of Mt. Kinabalu, Sabah's highest peak and tenth in South East Asia, was perhaps the best trip of my 2012. Despite being unprepared, we managed to reach the summit of Low's Peak at 4095.2 meters above sea level. The entire experience and the varied scenery of Mt. Kinabalu National Park are truly amazing. I won't think twice on climbing the summit again given another chance.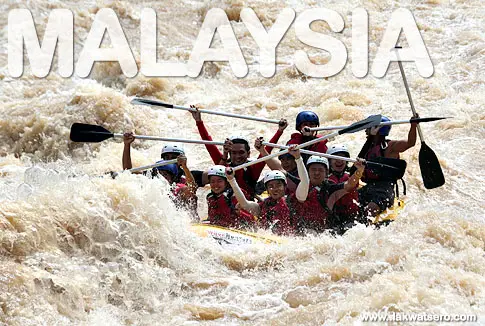 Wild Ride in Padas River
After trekking Mt. Kinabalu, we faced another extreme adventure in Sabah – White Water Rafting. We traveled by train from Beaufort to Pangi Station to experience the raging Padas River. Thirteen kilometers of rafting consisting of six major rapids and few minor ones. The adventure lasted for only two hours but the fun will forever be inscribed on our memories.
And that's it, that summarizes the best of my 2012. I guess I can leave 2012 now to history and move on to this equally exciting year! Bring it on 2013!