Don't let the rain put your adventurous side on hiatus, because if there are stuff best done during rainy season, white water rafting is definitely one of them. And one of the places to to best experience the thrill of riding the wild river is Tabuk in Cordilleran province of Kalinga, the gateway to the mighty Chico River.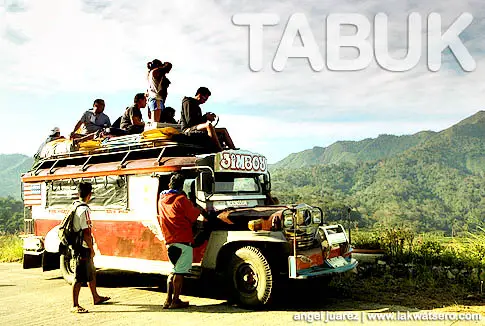 Tabuk is the gateway to the 174.67 kilometer long Chico River, a tributary of Cagayan River that spans in the provinces of Ifugao, Benguet, Mountain Province and the whole of Central Kalinga. Spaniards first named the river as "Rio Chico de Cagayan" or "Little River of Cagayan" to differentiate it from the "Rio Grande of the Cagayan" or what is known now as "Cagayan River".
White water rafting in Chico River is considered by many as the best in the Philippines, with difficulty peaking to Class V and the "unraftable" Class VI during rainy season. But generally, water levels is of Class III and IV based on International Scale of difficulty.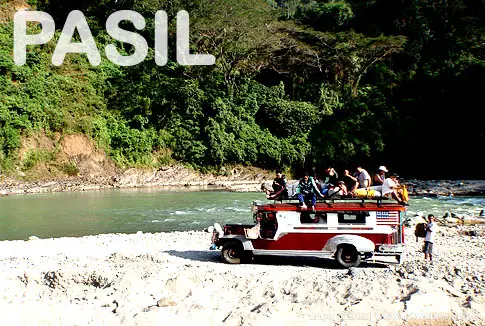 There are two levels of rafting in Chico River – the Ullalim and Mataguan Runs. For beginners, the Ullalim Run that covers the entire stretch from the Chico River tributary in Pasil to Tabuk is ideal for its Class III rapids amid the scenic surrounding. Meanwhile, the Mataguan Run that runs from Tinglayan to Pasil is best for advance and experienced with its Class III and IV rapids passing through rice terraces, narrow limestone canyons and gorges. Combining the two gives an extreme, one-of-a-kind, adrenaline-pumping white water rafting experience that you will truly enjoy.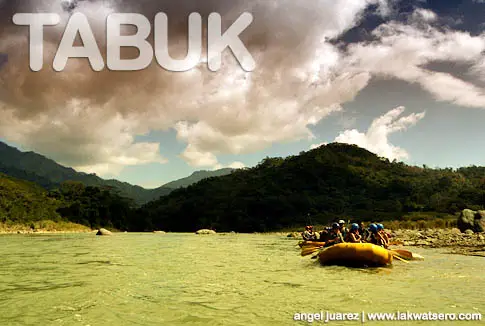 Rafters are usually based in Tabuk, the capital of the province of Kalinga or in the bigger city of Tuguegarao, Cagayan, around 40 kilometers or an hour ride on a scenic countryside. If you can, try top loading in the jeepney when you reach Kalinga to best appreciate the view of Cordillera.
Experience the adrenaline rush of the raging rapids of the mighty Chico River, go white water rafting this rainy season in Kalinga.
Adventures and Expeditions Philippines, Inc. organizes white water rafting in Chico River. For booking, reservation and inquiry, contact +639175327480.
White water rafting in Kalinga is one of our activities in Lakbay Norte 3. Lakbay Norte is an eight day media familiarization tour of Northern Luzon organized by North Philippine Visitors Bureau in cooperation with Manila North Tollways Corporation, Victory Liner, Mc Donalds, Petron and Universal Robina Corporation.