Mindanao, the second biggest island of the Philippines, harbors some of the grandest waterfalls in the country. More than Maria Cristina and Tinago of Iligan, Tinuy-an of Bislig, or Asik-Asik of Cotabato, there are more scattered on its vast forest land including Seven Falls of Lake Sebu.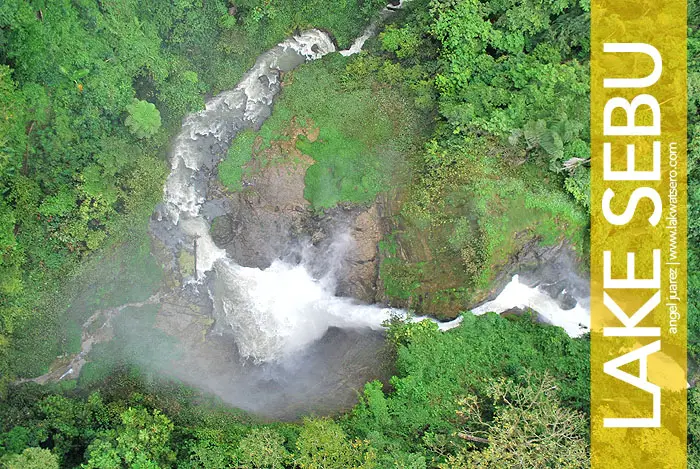 Situated in highland town of South Cotabato, the Seven Falls is an amazing natural wonder in Barangay Lake Siloton of the municipality of Lake Sebu. It consists of seven waterfalls with strong water coming from the outflows of Lake Sebu, an important watershed in the region. The outflows goes to Lonon River and catches by the smaller Lake Siloton before cascading from Hikong Alo (first waterfalls) to Hikong Tonok (seventh waterfalls) and finally to Allah River.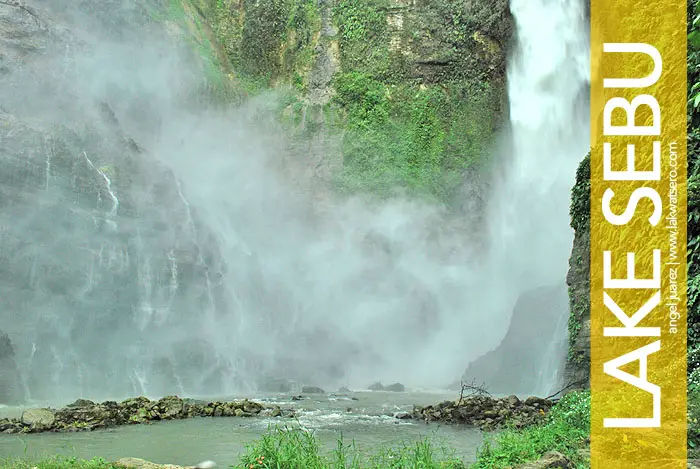 The first two waterfalls are the easily accessible among the seven – Waterfalls One or "Hikong Alo" is standing at 35 feet while Waterfalls Two or "Hikong Bente" is 70 feet tall. Getting up close to the other five (Hikong B'Lebel, Hikong Lowig, Hikong Ukol, Hikong K'Fo-I and Hikong Tonok) is quite an effort but they can be easily seen by riding the zipline that starts at Waterfalls One.
While the trip to Seven Falls of Lake Sebu can be done on a day if you are coming from General Santos City, there are accommodations in town for those who prefer to stay overnight. Among them are School of Living Traditions, Punta Isla Resort, Lemobung Lodge and Restaurant, Balben Family Cove, Estares Resort, Merl Garden Spring Resort, Tonez Farm Resort and Artacho Resort.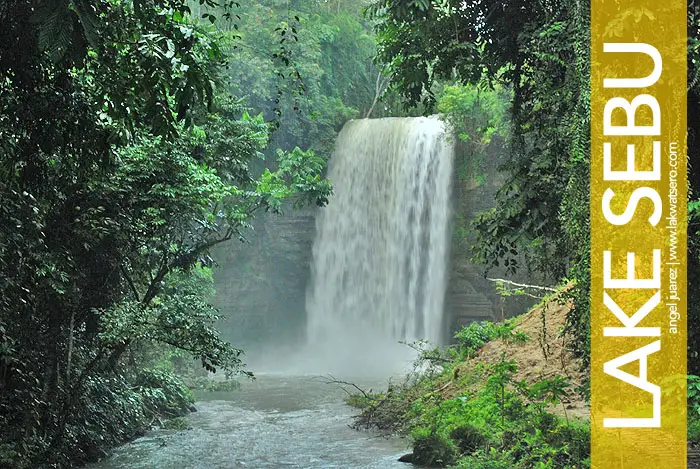 How to Get to Lake Sebu
General Santos – Lake Sebu
General Santos City is the usual jump off point to Lake Sebu. Philippine Airlines and Cebu Pacific have daily regular flights to General Santos City International Airport from Manila, Cebu and Iloilo.
From General Santos City's Bulaong Terminal, there's a direct van going to Lake Sebu.
General Santos – Marbel – Lake Sebu
Alternatively, you can catch a nonstop Marbel (Koronadal) bound Yellow Bus Line (YBL) from Bulaong Terminal, travel time is approximately one hour and fare is P100 (as of 2017). At Marbel Terminal, catch a van to Lake Sebu (travel time takes 1.5 hours) but schedule is unpredictable and limited. Alternatively, you may ride a bus going to Surallah, travel time is around half an hour and fare is P30 (as of 2017) and transfer to a jeepney stationed at Surallah Terminal going to Lake Sebu, a forty-five minute journey for P50 (as of 2017) with last trip usually at six in the evening.
Davao City to  Lake Sebu
Take a bus from Davao Ecoland Terminal to Marbel. Travel time is at least four (4) hours and fare is around P350 (as of 2017). From Marbel Terminal catch a van straight to Lake Sebu or one via Surallah.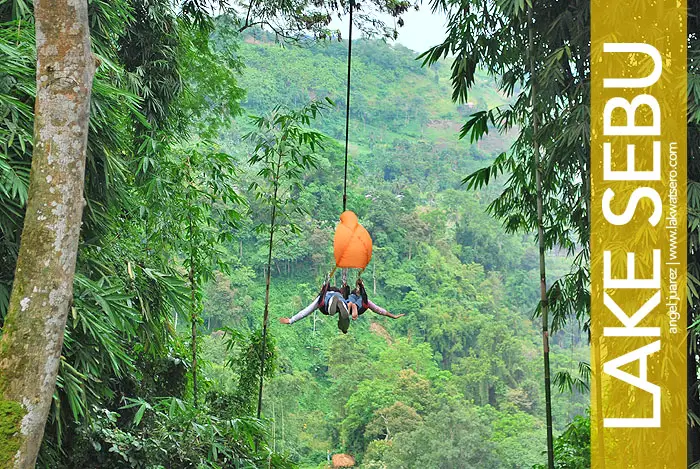 Where to Stay in Lake Sebu