Welcome to Lake Sebu
Perched in the highlands of South Cotabato is the town of Lake Sebu, home to the indigenous T'boli and Ubo tribes and an emerging eco-tourism and adventure destination in Southern Mindanao.
Known for its majestic waterfalls, lakes, rivers and springs, and with its rich biodiversity and culture, Lake Sebu is starting to hit big in the tourism landscape of the region. Its main attractions include Lake Sebu, the biggest of the three lakes that dot the town and an important watershed in the region being the source of water of the provinces of South Cotabato and Sultan Kudarat.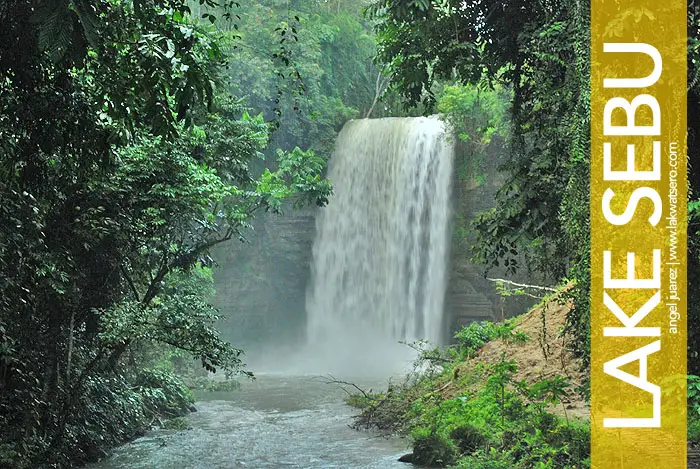 Aside from the lake, tourists also troop to this part of Mindanao to see the waterfalls in Barangay Siloton. A total of seven majestic waterfalls with the water coming from the outflows of the Lakes Sebu and Siloton. The first two waterfalls are easily accessible to tourists while the others require trekking. But the best way to see these waterfalls is by riding a zipline that passes above five of them!
With all the attractions that the town offers, it is without a doubt that Lake Sebu is one of the best places in the country to experience culture, appreciate the beauty of nature and enjoy thrilling adventure. A paradise on its own right, make Lake Sebu one of your unforgettable travel experiences in your journey to Mindanao.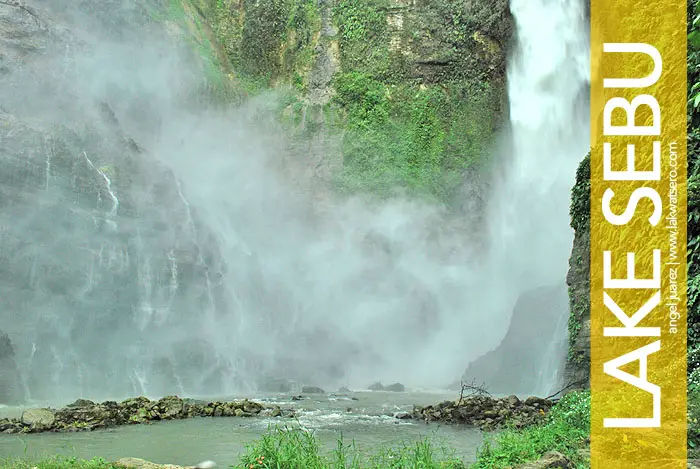 How to Get to Lake Sebu
General Santos – Lake Sebu
General Santos City is the usual jump off point to Lake Sebu. Philippine Airlines and Cebu Pacific have daily regular flights to General Santos City International Airport from Manila, Cebu and Iloilo.
From General Santos City's Bulaong Terminal, there's a direct van going to Lake Sebu.
General Santos – Marbel – Lake Sebu
Alternatively, you can catch a nonstop Marbel (Koronadal) bound Yellow Bus Line (YBL) from Bulaong Terminal, travel time is approximately one hour and fare is P100 (as of 2017). At Marbel Terminal, catch a van to Lake Sebu (travel time takes 1.5 hours) but schedule is unpredictable and limited. Alternatively, you may ride a bus going to Surallah, travel time is around half an hour and fare is P30 (as of 2017) and transfer to a jeepney stationed at Surallah Terminal going to Lake Sebu, a forty-five minute journey for P50 (as of 2017) with last trip usually at six in the evening.
Davao City to  Lake Sebu
Take a bus from Davao Ecoland Terminal to Marbel. Travel time is at least four (4) hours and fare is around P350 (as of 2017). From Marbel Terminal catch a van straight to Lake Sebu or one via Surallah.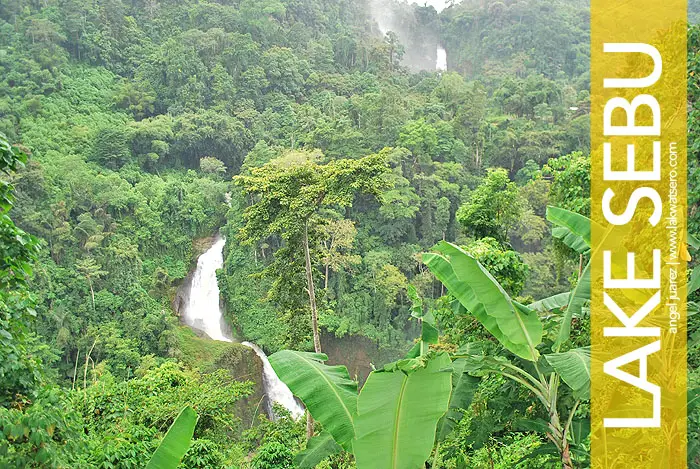 Going Around and Away
Habal-habal or motorbike is the main mode of transportation around the town, minimum fare is P10. Meanwhile, jeepneys going to Surallah regularly ply the main road of Lake Sebu with the last trip at around 4PM. If you miss the last trip, a habal-habal can take you to Surallah for P50 fare.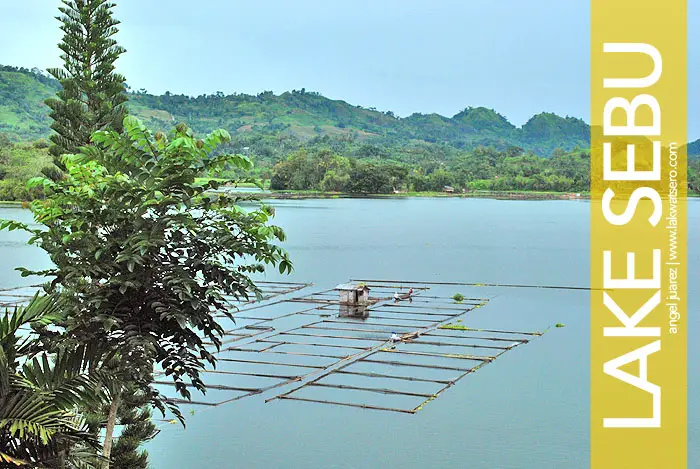 Where to Stay in Lake Sebu
A trip to Lake Sebu can be done on a day if you are coming from General Santos City but there are accommodations in town for those who prefer to stay a night or two.
School of Living Traditions
Sitio Lambanig, Barangay Poblacion, Lake Sebu, South Cotabato
Contact No: +63935-4569359 (Maria Todi)
Punta Isla Lake Resort
Sitio Toku-fol, Lake Sebu, South Cotabato
Budget: As low as P1000 for room good for 2
Contact No: +63919515015/+639052895134
Email: [email protected]
Lemobung Lodge and Restaurant / Tourism Lodge
Poblacion, Lake Sebu, South Cotabato
Budget: As low as P100 per person
Contact No: +639206033554
Balben Family Cove
Contact No: +639165126256
Email: [email protected]
Estares Lake Resort
Barangay Poblacion, Lake Sebu, South Cotabato
Contact No: +639159885175/+639484895385
Email: [email protected]
Merl Garden Spring Resort
Barangay Lake Lahit, Lake Sebu, South Cotabato
Contact No: +639194577221/+639258140524
Tonez Farm Resort
Contact No: (63-83)238-3011 / +639278819461
El Galong Waterpark Resort
Sitio Tukofol, Barangay Poblacion, Lake Sebu, South Cotabato
Budget: As low as P900 for room good for 2
Contact No: +639185065222
Email: [email protected]
Dolores Lake Resort
Sitio Tukofol, Poblacion, Lake Sebu, South Cotabato
Contact No: (63-83)552 4435 / +639175214666
Email: [email protected]
Nadine Lake ResortMountain Log Resort
Barangay Poblacion, Lake Sebu, South Cotabato
Contact No: (63-83)236-1052/+639175746729
More details: Contact No: +639071153289
Sunrise Garden Lake Resort
Contact No: +639277500888 / +639092217614
Mountain Lake Eco Resort
Barangay Bacdulong, Lake Sebu, South Cotabato
Contact No: +639173265281
Email: [email protected]
Book Your Accommodation in Lake Sebu
Sunrise Garden Lake Resort Resort
Barangay Lake Seloton, Lake Sebu
Starts at 800 PHP

El Galong Waterpark Resort
Poblacion, Lake Sebu
Starts at 900 PHP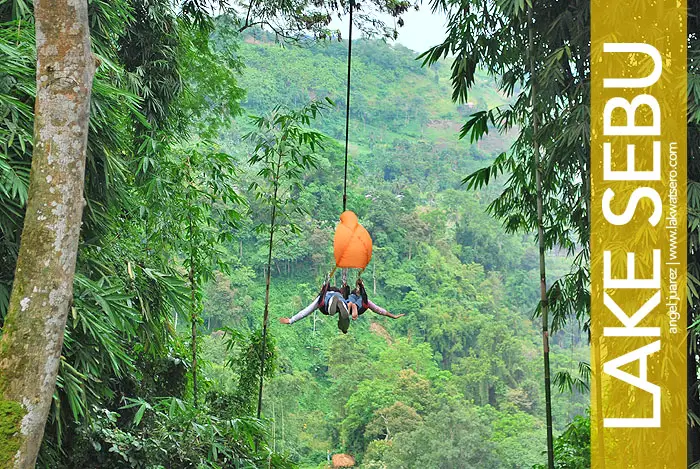 Things to do in Lake Sebu
Visit the Seven Falls: Hikong Alo, Hikong Bente, Hikong B'Lebel, Hikong Lowig, Hikong Ukol, Hikong K'Fo-I and Hikong Tonok; Ride the zipline and or go trekking to get closer to other falls
See Lake Sebu, Lake Lahit and Lake Siloton
Ride a boat or kayak in Lake Sebu
Go on a boat tour of Lake Sebu and visit its 12 islets (Approximately P 500.00 per boat with a tour guide, good for 8-15 persons)
Check out T'daan Kini Falls
Trekking  to Virgin Forest
Visit the T'boli Museum
Immerse with the arts and culture of T'boli and Ubo tribes
Experience Tboli's fascinating culture at School of Indigenous Knowledge and Tradition (SIKAT Cultural Center) or at School of Living Traditions by Maria Todi
Go on a culinary trip with the different tilapia recipes
Celebrate with town's Helobung Festival every 9th to 11th of November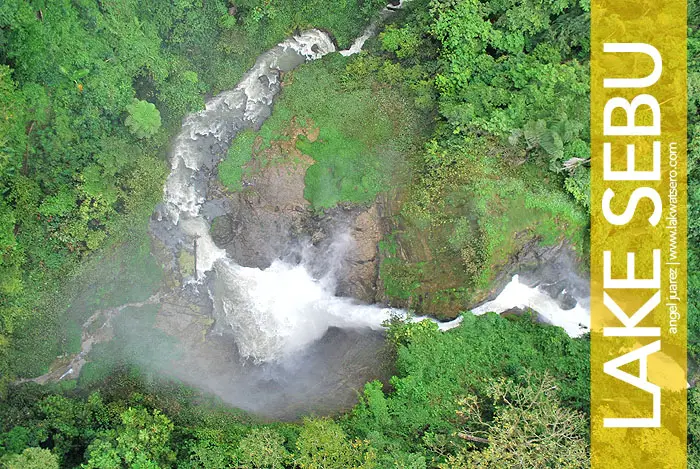 Tips
Mobile signal is of major networks are present
Some hotels have free wifi
Big hotels/resorts accept credit/debit card
*Originally Published: 12-Apr-2011 | Updates: 22-Jan-2018; 13-Mar-2020