Ilocos is home to some of the Philippines' oldest churches. One that is always mentioned when talking about the region is the imposing St. Augustine Church of Paoay or simply Paoay Church, a UNESCO World Heritage Site.
It takes almost two decades to complete the construction of this massive edifice. The Augustinian friars led by Father Antonio Estavillo started it in 1694 and completed in 1710. It is made up of coral stone and bricks with 24 enormous buttresses on both sides and at the back, a prime example of "Earthquake Baroque" design which is the Philippine interpretation of the European Baroque adapted to the seismic condition of the country.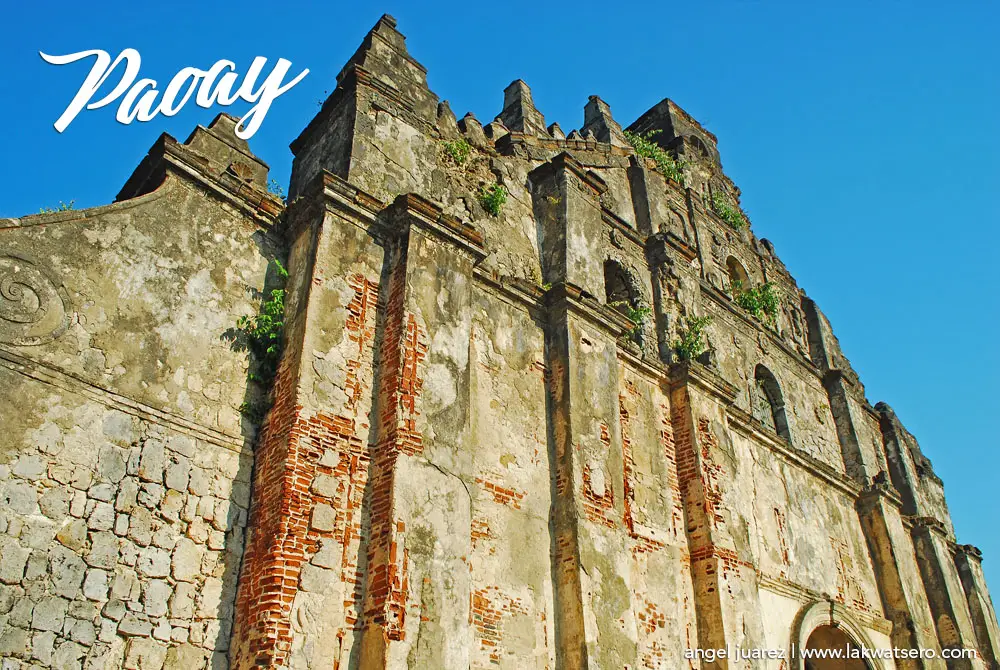 lso made of coral stone is the three-storey bell tower on the right side of the church. Katipuneros used the bell tower as an observation post during Philippine revolution of 1896 and again by the Filipino guerillas in World War II.
Baroque Architecture
Paoay Church is a best example of the localized Baroque architecture with its monumental and massive appearance. Its beautiful facade has touches of gothic design while the gables reflect influence of Chinese architecture and the niches on top of the pillars and buttresses suggest Javanese influence as seen in the Borobodur Temple in Java, Indonesia.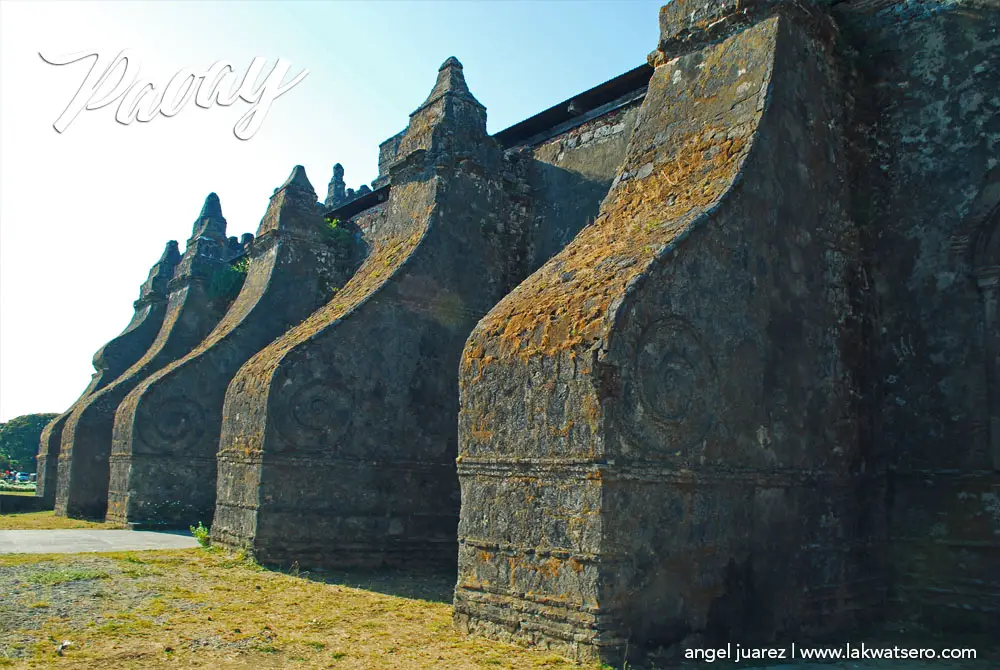 Paoay Church stood the test of time. It has survived wars and countless tremors and typhoons. Although it was partially damage during the huge earthquakes of 1865 and 1885, reconstructions and repairs made the church looks generally unscathed. Due to its historical and architectural significance, the United Nation Educational, Scientific and Cultural Organization (UNESCO) designated it as a World Heritage Site in 1993 as one of the four best example of Baroque Churches of the Philippines.
Today, St. Augustine Church of Paoay stands proud as the mighty icon of the town and the entire province. Its unparalleled grandeur continues to make us fall in love with Ilocos Norte time and again.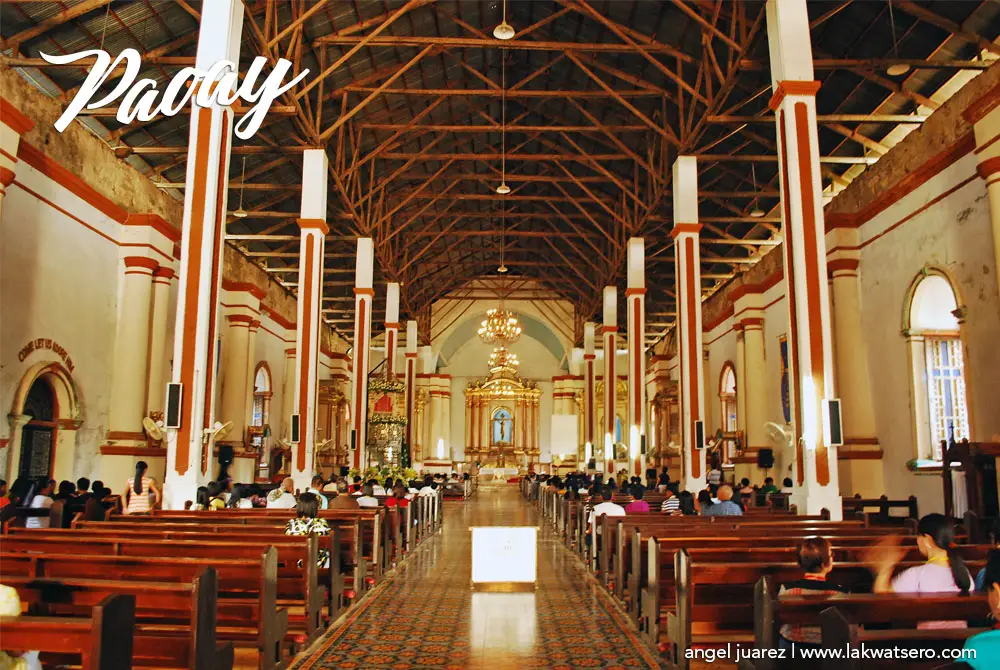 How to Get to Paoay Church
If you are coming from Laoag, Paoay is the neighboring town approximately 22 kilometer to the south. There are jeepneys from Laoag poblacion straight to Paoay, travel time is around 30 minutes and fare is at P25.