The twin beaches of Nacpan and Calitang used to be under the radar of general tourists. It was a secret hideaway for the very few who have discovered its unparalleled beauty ahead of everybody and among the best kept secrets of El Nido. But slowly, the secret was revealed and the once deserted paradise started getting the attention that it deserves. Today, Nacpan and Calitang are included in the itinerary of almost everyone heading to this part of Palawan!
Situated in Sitio Calitang, approximately 17 kilometers north of El Nido town, the twin beaches of Nacpan and Calitang are prime attractions of the mainland. Nacpan Beach boasts of approximately four-kilometer stretch of cream sand beach decorated with coconut trees. It is generally bare, unspoiled and unexploited, without the usual crowd that other islands of El Nido get.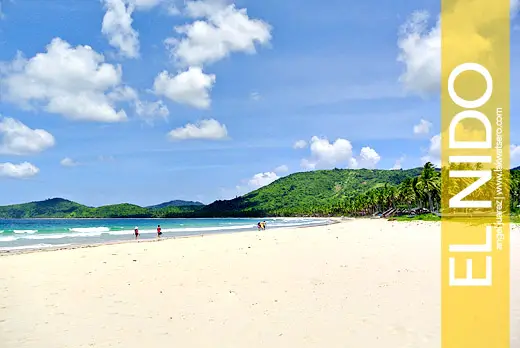 On the southwest tip of Nacpan, where it meets with the smaller Calitang Beach, is a small hill that offers the best view of the surroundings. This spot guarantees a picturesque scene, the one we usually see in photos. There is no high end resort in the area, only small time cottages and huts for those who wish to spend the night there. There are also few stores and eateries located in the beach side and interior.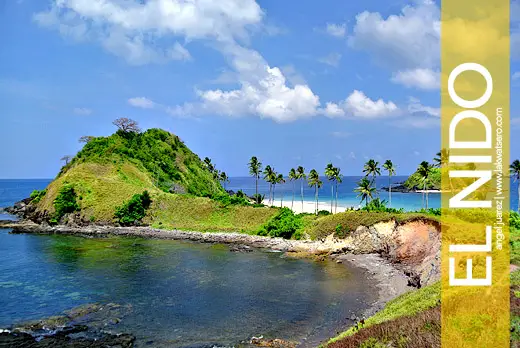 Going there, one can take the public jeepney from El Nido town. Taking this mode of transport will require an overnight stay in the beach since there is only one trip daily. The jeep leaves El Nido town at noon and returns in the morning of the next day. But an overnight stay is a promise of a blissful experience with the serenity of the place and the amazing view of sunset.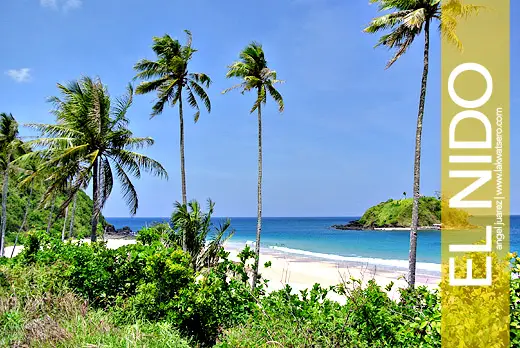 Nacpan and Calitang is part of the itinerary of El Nido Inland Tour that costs around P1,200/person. It is also possible to tour it on your own and is much cheaper. For small groups, you may opt to rent a tricycle to take you there, cost is around P700-1000 for a group of not more than four persons. Bigger groups may charter a van for P2000-P2500, good for 10-12 persons, whole day tour in Nacpan and Calitang with sidetrip in Nagkalit-kalit or Bulalacao Falls.
For more information on El Nido, check out Lakwatsero's Travel Guide to El Nido.