Dubbed as the heart of the Philippines, Marinduque Province is the geographical center of the Philippine Archipelago. This is made official by the Luzon Datum which serves as reference point of all maps of the country. The island lies in between Tayabas Bay and Sibuyan Sea, surrounded by scenic coastline and clear waters. It is subdivided into six municipalities with Boac as the provincial capital.  Coincidentally, the island is shaped like a human heart, making its moniker really fitting.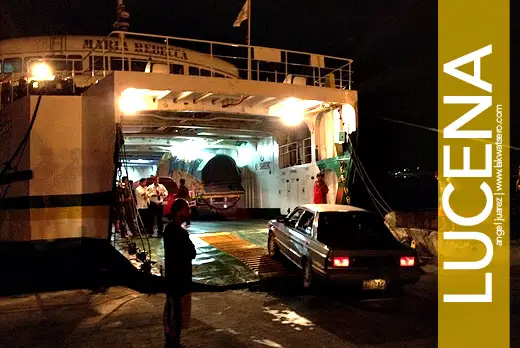 Back in 2012 when I and my friends from Las Piñas Environmental Development Awareness League (LPedal) first set foot on the island but not for Moriones Festival where the province is known for but to explore the place on our bicycles.
Our plan was to circumnavigate the island in a day via the 119-kilometer cimcumferential road starting from Boac and passing to Mogpog, Santa Cruz, Torrijos, Buenavista and Gasan, ending the tour in Boac. The plan included a sidetrip to Luzon Datum in Balanacan which is approximately eight kilometers from Mogpog Poblacion.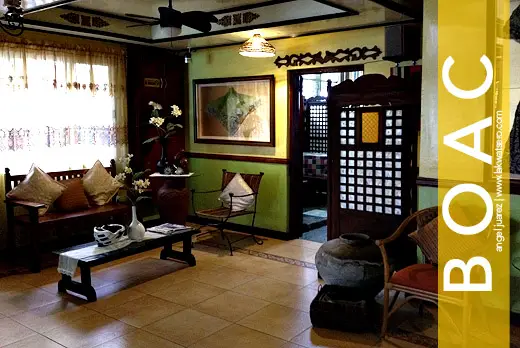 Our journey started from Las Piñas with a three-hour ride to Dalahican Port of Lucena and another three-and-a-half hours of ferry ride to Boac. It was raining the night we left but our eager hearts were all excited for the epic adventure. We arrived in Cawit Port of Boac past four in the morning and biked our way to Boac Hotel in the town proper, it was almost five. We could start our adventure right there and then but we decided to have few hours of rest before kicking off our tour past eight in the morning. What went on afterwards were truly test of patience, endurance and resistance, so read on! 🙂
0815H Boac Cathedral
Perhaps there is no other fitting place to start our journey but in the iconic Immaculate Conception Cathedral of Boac. Situated on top of a hill in downtown Boac is this centuries old church originally built in 1792 in honor of Our Lady of Prompt Succor. After a short prayer, our day in our saddle officially started.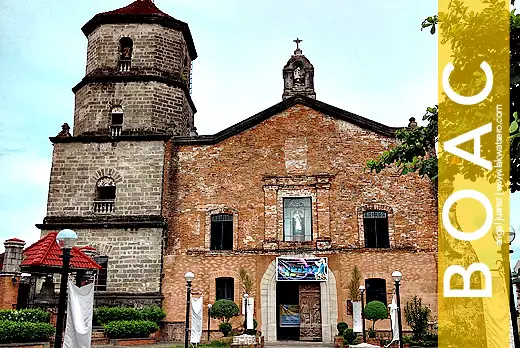 0930H En Route to Balanacan
At Mogpog, the main road splits into two, one heading to Santa Cruz and the other leading to Balanacan. We decided to take the latter for a side trip to Luzon Datum in Barangay Hinanggayon.
1110H Touchdown Barangay Hinanggayon
The road to Balanacan, specifically to Luzon Datum is not an easy one. From Mogpog, we were welcomed by stretches of ascending paved roads with few recovery areas. At one point, the road forked and changed into a rocky and uphill trail ending in Barangay Hinanggayon, at the foot of Mataas na Bundok or Mt. Mataas, where the datum marker is situated. We parked our bikes there and trekked up to the datum.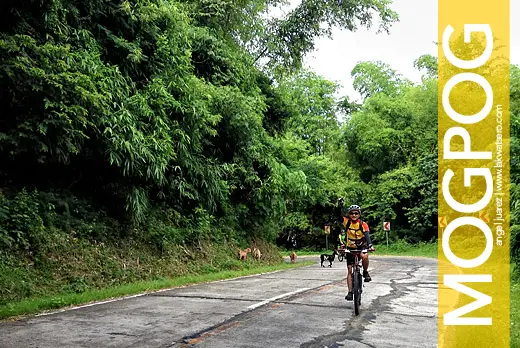 1145H Luzon Datum
After more than half-an-hour of trekking, we reached Luzon Datum. It is the primary geodetic reference or origin of all geological surveys in the Philippines which means all maps and surveys made in the country use this point as reference. The trek to the datum wasn't an easy feat considering that our legs were already stretched up after more than three hours of biking from Boac. Thankfully, the sun hid beyond the gray clouds.
1220H Trek Back
We felt so accomplished after reaching Luzon Datum, but it was still a long day for us so we started to trek down to where our bikes were parked. We had our lunch and quick rest at Barangay Hinanggayon before continuing our journey.
1300H Jeepney to Mogpog
Luckily, there was a public jeepney going to Mogpog town. We decided to hop on since we were already way behind our schedule. It was a joy ride as we and our bikes boarded on top of the jeepney.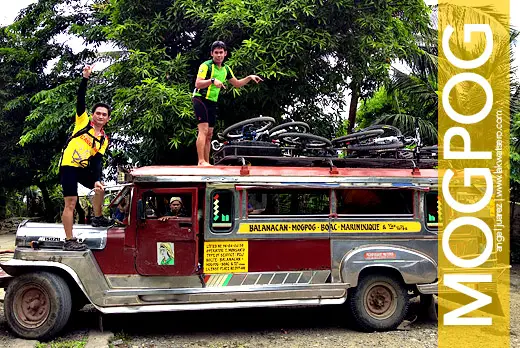 1335H Back to Main Track
We were back in the main road of Mogpog, running quite late on our scheduled itinerary. We continued biking eastward and battled the long ascend going to the town of Santa Cruz.
1640H Santa Cruz Church
It took us three hours to complete the challenging 23-kilometer leg from Mogpog to Santa Cruz. The trek to Luzon Datum and the ascending road in Santa Cruz started to take its toll on us but our eager hearts prevailed. We stopped at another heritage church of Marinduque, the Holy Cross Parish Church of Santa Cruz which was originally built in 1714.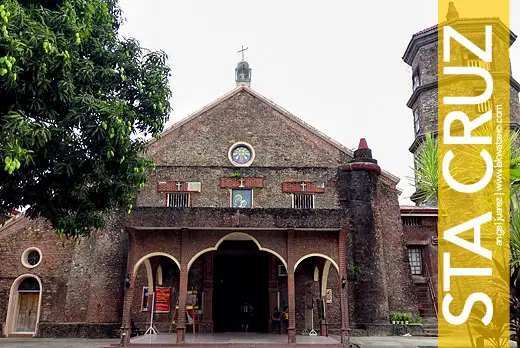 1705H Rolling down to Torrijos
After a breather and a quick meal we continued rolling down to the next town of Torrijos.
1745H Torrijos Arch
The road from Santa Cruz to the boundary of Torrijos is mostly descending with few stretches of ascend that guarantee recovery. We managed to reach the Torrijos Arch in less than an hour, the sky was starting to get dark and yet we were still only halfway of the loop. We skipped Poctoy White Beach and other attractions that we originally intended to visit, our goal was to complete the loop by all means.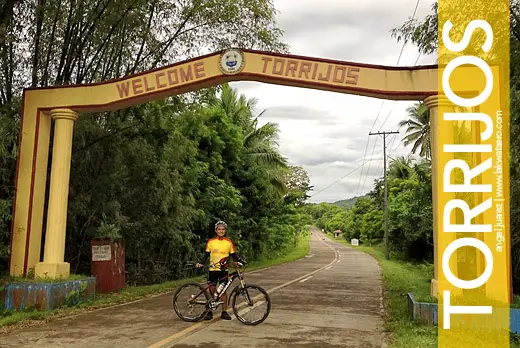 1853H Traversing the Foot of Mt. Malindig
It was already totally dark when we reached the hardest leg of the loop – the foot of Mt. Malindig in Sitio Dampulan which is still in the town of Torrijos. We traversed the dark and creepy winding road that goes up to 429 meters, barely talking and already tired yet still eager to finish what we have started.
2102H Biking in the Darkness of the Coastal Road
The steep descend from Dampulan to Tungib-Lipata in Buenavista was a sweet reward. We head on and on as if we were unstoppable, traversing the dark coastal road overlooking the shadow of Elefante Island, the home of the famed Bellaroca Island Resort.
2235H Dinner at Poblacion Buenavista
Buenavista was about to call it a day when we reached their downtown. Shops, restaurants and most establishments were already close if not wrapping up. But the locals were so kind and helpful, they led us to a restaurant that served really good food. Amazed with what we were doing, the owner invited us to return on their fiesta.
2320H Chased by Stray Dogs
It was a point of no return, with one more town left before Boac. The road from Buenavista to Gasan is mostly flat, there are some rough areas but the entire stretch is manageable. What's slowing us was not the road condition nor the darkness but our restless rhythm. But there were light moments, when we were chased by dogs amid the dark creepy streets of Buenavista and Gasan. As if kids, we screamed and raced and laughed at each other.
0045H Final Stretch
The day has changed and yet we were still on the road. On to our final stretch, it rained. But the shower didn't stop us from pedaling. The few remaining kilometers became the heaviest as the weight of the day started sinking to our senses. We were all totally wasted, tired and sleepy but we had no choice but to go on and finish this madness. The comfort of our bed was just few kilometers away.
0208H Boac at Last
After eighteen hours, we finally completed the 128-kilometer Marinduque Loop! It ended without much fanfare, but our hearts were overflowing with happiness and jubilation, with pride and satisfaction. It wasn't an easy feat, our bodies almost gave up, but our willing spirits were as strong as rock!
Notes
 JAC Liner has direct trips from Pasay and Cubao to Boac, fare is P800 per person (January 2013 rate). Bringing your bikes entails charges which sometimes more than the cost of your fare.
If you are brigning your own vehicle up to Lucena, you can park your car at the secure parking area of Dalahican Port.
Ferry fare from Lucena to Boac is P340 (July 2012 rate).
Bringing your vehicle on a RoRo ferry entails fee of at least P200 per bicycle. To save cost, look for empty trucks/jeepneys boarding the RoRo and ask the driver to board your bike for as low as P50 per bike.
AVOID doing the trek to Luzon Datum and Marinduque Loop in one day!
Reverse Marinduque Loop (counter clockwise route) is the recommended and usual route of the loop
Boac Hotel has secure room for bikes