The province of Leyte will forever be remembered in history as the site where General Douglas MacArthur of United States Armed Forces fulfilled his promise to return after the Japanese forces occupied the Philippines in 1942.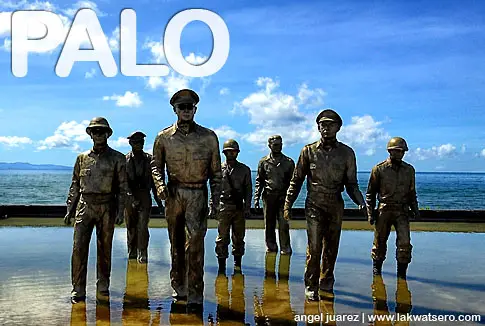 "I shall return!", was the infamous line of General MacArthur. He indeed returned on October 20, 1944 and personally led the swift drive against the Japanese Imperial Forces in the country. His memorable comeback happened on the site known as Red Beach of Barangay Candahug in Palo, Leyte, situated around five kilometers from Tacloban City.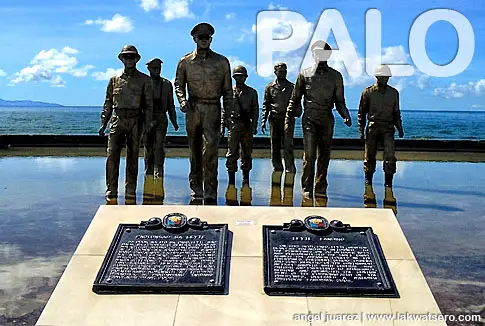 The site was developed and turned into a park at the time of President Ferdinand Marcos where bronze statues of General MacArthur, President Sergio Osmeña, General Carlos P. Romulo, Lieutenant General George Kenney, Lieutenant General Richard K. Sutherland and other men were erected to commemorate the historic event.
Previously named as MacArthur Park and Imelda Park, the site is known today as Leyte Landing Memorial, the famous landmark of the province. It can be said that you have never been to Leyte if you haven't visited yet the Leyte Landing Memorial.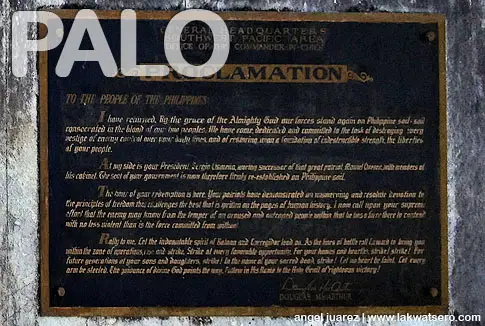 Going there from downtown Tacloban, one can ride a Campetic bound multicab or jeepneys going to Palo, Tolosa or Dulag and get off at Campetic Junction with BIR, DOST and Philippine Science High School as main landmarks, fare is P10 per person. There are jeepneys and pedicabs from the junction that can take you to Leyte Landing Memorial for also P10 per person.