I got to visit Vancouver City in Canada last summer, thanks to Philippine Airlines who regularly flies direct to this British Columbian city from Manila. The uneventful but comfortable twelve-hour flight transported me from the scorching heat of the Philippine summer to the cool breeze of Canadian spring.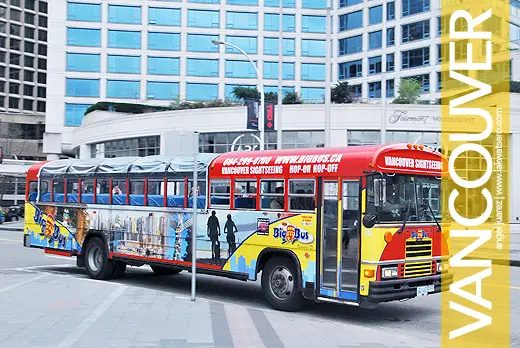 It was my first time in Van City, the short moniker by the locals to their city. It was also my first time in Canada and in North American continent. It felt so surreal that I was already venturing solo out of Asia and Oceania, discovering new places thousand miles away from my homeland.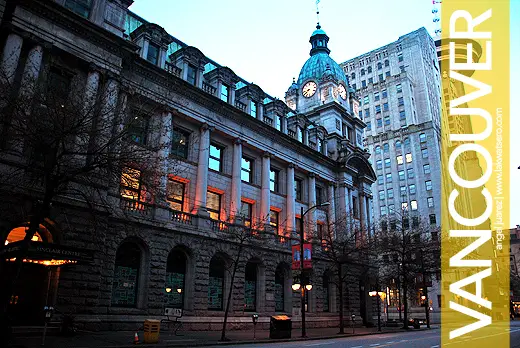 As a first timer, it was just proper to see and explore the city to get acquainted with it. And I can't think of the best way to do it but to get on a Westcoast Sightseeing Hop-On, Hop-Off Tour that will take you to the Vancouver's most popular landmarks aboard the city's only convertible, clear-top covered buses offering stunning vista rain or shine.
For as low as $42 (Canadian Dollar) for a 24-hour pass, you can cruise and choose from their more than 20 stops on where to spend your perfect day in Vancouver. Senior citizens, children and students can avail of discounted rates while a family of two adults and two kids can avail of the promotional discounted 24-hour pass for only $100.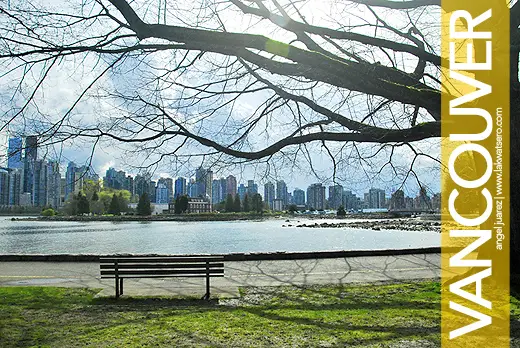 Aside from access to over 20 stops, included also with the Hop-On, Hop-Off Sightseeing Pass are: free one-way ferry ride to the public market, galleries and colorful culture of Granville Island; access to seven stops in Stanley Park, voted the best urban park in the world; and world-class commentary in English, French, Spanish, German, Japanese, Korean and Mandarin.
The entire loop takes takes approximately two hours but you are free to get off at any destination to create your own adventure. You can hop on anytime within your pass validity if you wish to see more. Bus frequency is every 15-20 minutes during summer and every 45 minutes during winter.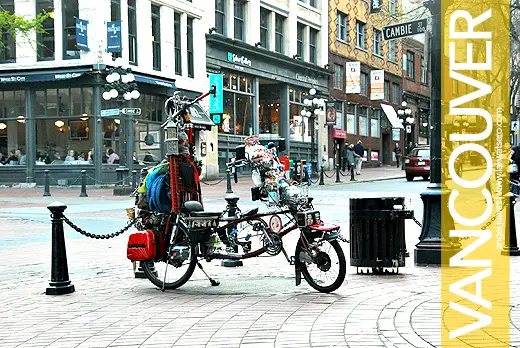 Some of the highlights of the tour are:
Chinatown Vancouver (Stop #23)
One of Vancouver's most popular attraction, the Chinatown is known for it's generations of rich heritage, vibrant nightlife, market and historic landmarks. The district beckons with heritage buildings telling the stories of Chinese pioneers, to hip clubs, Hong Kong style cafés, museums, shops and gardens. Some of the attractions in the area include Chinese Zodiac Mosaic, Jimi Hendrix Shrine, Century's Winds of Change Mural, Dr. Sun Yat Sen Classical Chinese Garden, Chinese Cultural Centre Museum and Archives, West Han Dynasty Bell and Monument of Canadian Chinese among others.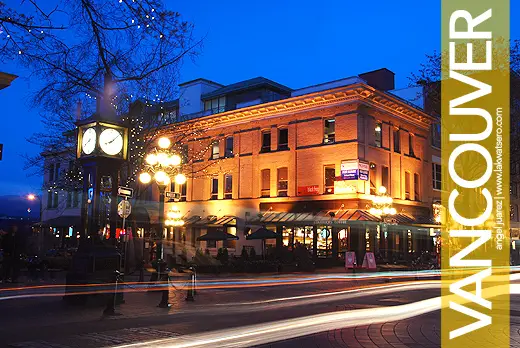 Gastown (Stop #1)
My favorite place in entire Vancouver is the city's oldest, edgiest and most resilient neighborhood – Gastown! Dubbed as the heart of the city, Gastown was the Vancouver's first downtown core. It is named after "Gassy" Jack Deighton, a Yorkshire seaman, steamboat captain and barkeep who arrived in 1867 to open the area's first saloon. Its most popular landmark is the steam-powered clock on the corner of Cambie and Water Streets which was built in 1977. The steam clock plays the Westminster chimes on four whistles every hour, sending steam shooting out of the top just like a locomotive
Granville Island (Stop #18)
Located across False Creek from Downtown Vancouver, under the south end of the Granville Street Bridge, Granville Island is a famous shopping district. It is actually a peninsula and was once an industrial manufacturing area. Today, Granville Island is a bustling district dotted with fresh food market and delicious eateries, unique shops, and hip local art scene.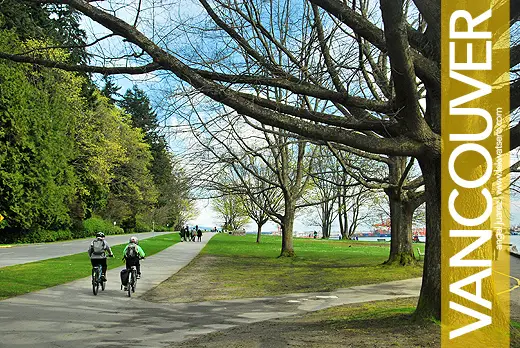 Stanley Park (Stops #7, #8, #9, #10, #11, #12)
Named as best park in the world in 2013 by TripAdvisor's first ever Travellers' Choice Awards, Stanley Park is Vancouver's urban oasis. Situated on a peninsula at the northwestern edge of downtown, the park features numerous sandy beaches; restaurants; well-maintained paved and dirt trails for walking, jogging, skating or biking; an  aquarium; and variety of forest activities including, an outdoor summer theatre, Stanley Park Pitch & Putt, and Klahowya Village & Miniature Railway. Its most famous landmark are the Totem Poles at Brockton Point, one of the most recognizable cultural symbols of Western Canada.
Robson Shopping District (Stop #5)
Robson Street is Vancouver's most famous shopping district, home to myriad of specialty shops, cafés, restaurants, food trucks and more for shopping aficionados. Named after John Robson, the ninth premier of British Columbia, Robson Street is haven for shoppers. From high-end luxury shops to eclectic vintage shops to well-known international brands, everything is here!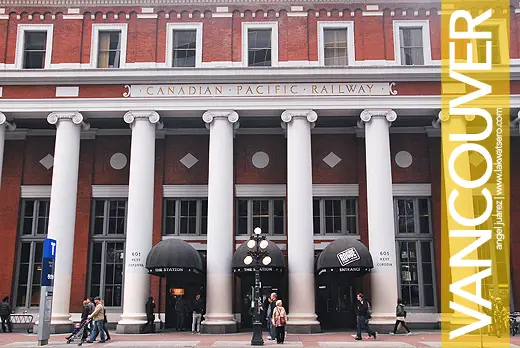 Canada Place (Stop #3)
Situated in the heart of Vancouver's downtown harbor front, Canada Place is home to Vancouver Convention Centre, the Pan Pacific Vancouver Hotel, Vancouver's World Trade Centre, and FlyOver Canada. Built in 1927, Canada Place was erected on the land which was originally the Canadian Pacific Railway's Pier B-C. From here, you can also catch the free shuttle to Capilano Suspension Bridge Park.
Learn more of the Westcoast Sightseeing Hop-On, Hop-Off Tour by visiting their website at www.westcoastsightseeing.com or by checking their Facebook, Instagram and Twitter accounts.