Alona Beach
Panglao Island, Bohol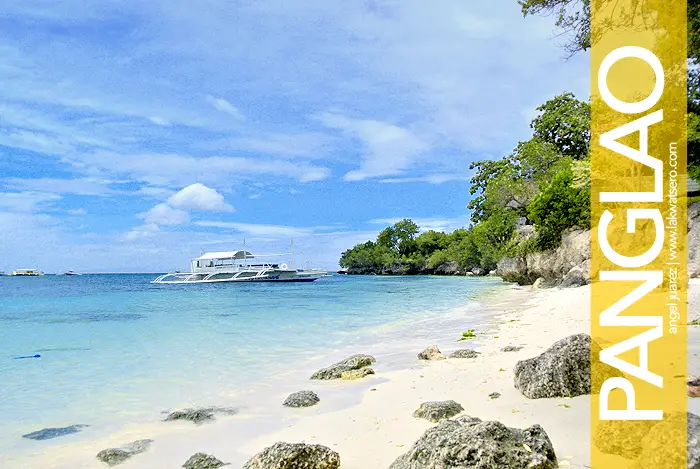 You have never been to Bohol if you have not visited Panglao Island, home to province's fine white sandy beaches and amazing scuba diving sites. Of course, when talking about Panglao Island, Alona Beach always makes it to the scene.
Dubbed as the heart of Panglao, Alona Beach is situated on the southwest tip of the island fronting Bohol Sea. It boasts of its one-and-a-half kilometer stretch of fine white sand bordered by rocky cliffs on both end where restaurants, resorts and shops are lined up. Its rich water is ideal for swimming, snorkeling and scuba diving with Balicasag and Pamilacan Island not far away.
During the day, the stretch of Alona Beach becomes a stage for scuba divers and beach lovers while at night, the beach comes to life with its booming nightlife.
Here's a snapshot of the northern end of Alona Beach taken last February 2015.