No, there aren't so many bananas or its trees here, I doubt if one even exists. But yes, the island's name is derived from this tropical fruit, because this is how the island looks like from afar.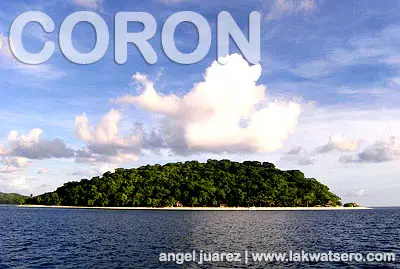 Banana Island, officially named as Dicalabuan Island, is one of the jewels of Calamianes. Two hours by boat from mainland Coron, the island boasts of fine white sand beach on clear water, a sandbar that submerges during high tide, a good coral area ideal for snorkeling, a fantastic view of sunrise and sunset, a quiet tropical beach life, and a chance to have the entire island all by yourself.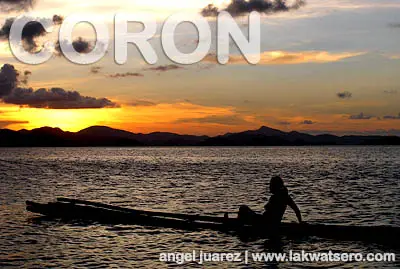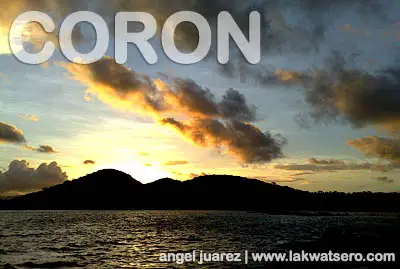 Privately owned by Henny and Violeta Gallego, the island is perhaps among, if not the most beautiful island in the Calamianes Group. For P150.00, you will get to enjoy the island on a day, but the best way to experience it is on overnight stay in one of their fan room native cottages that costs around a thousand bucks or less on off peak season (June to November). The accommodations are very basic and the electricity is powered only by generators.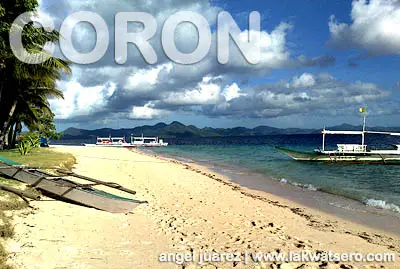 There is no public transportation to the island, going there requires you to hire a boat. Cost varies depending on the capacity of the boat and other itineraries. You can arrange for your ride in the mainland, a 10-seater boat can take and fetch you there for as low as P4000.00.
Swim, relax, play, freeze the time. Witness the sun as it rise and vanish into the horizon, the moon and the night stars as they glitter in Banana Island. This is paradise!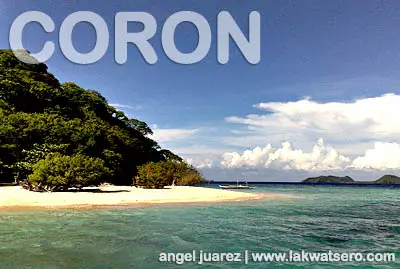 For other inquiries and reservation you may get in touch with Ma'am Violeta at Tel #: 09214741602.
Enjoy Banana!