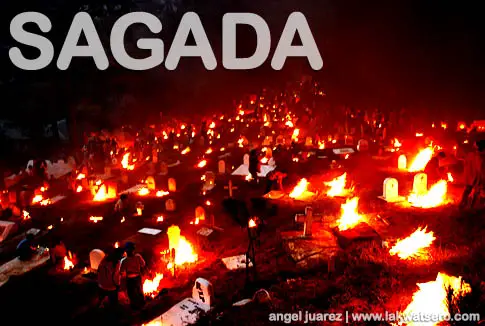 Every first of November, Sagadians gather at the cemetery to remember their departed loved ones. But instead of lighting traditional candles, they use woods of old pine trees locally called "saeng", a flammable wood from old pine trees, to create bonfires on the graves of their departed. They call it "panag-apoy", a tradition long been practiced in Sagada, Mountain Province.
"Panag-apoy" a Kankana-ey term that means "to light a fire", is the town's way of remembering the departed. The tradition starts with an afternoon mass and the blessing of "saeng". Afterwards, the locals proceed to the nearby cemetery to pray and light their "saeng", while the priest walks around to bless the graves.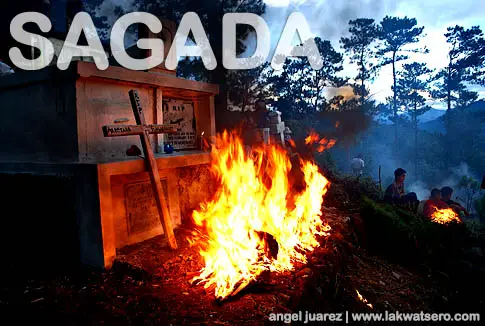 Before sundown, almost every grave is lighted with bonfire and the thick fumes from the fires cover the ground. As the darkness creeps the surrounding, the cemetery glows in fire, as if the entire village is burning.
While others refer to this occasion as Sagada's Festival of Light, for true blooded Sagadian's, it is serious important moment, a time when families reunite to remember their beloved deceased.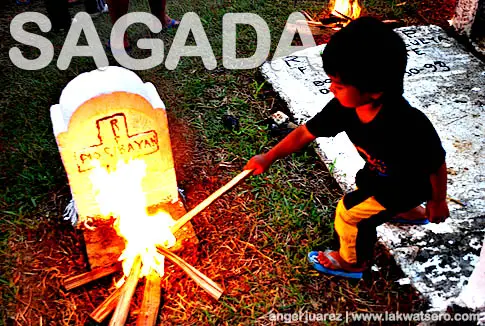 These panag-apoy photos were published in October 2010 issue of Mabuhay Magazine, Philippine Airlines' inflight magazine.