Silyang Bato, Mount Marami
Magallanes, Cavite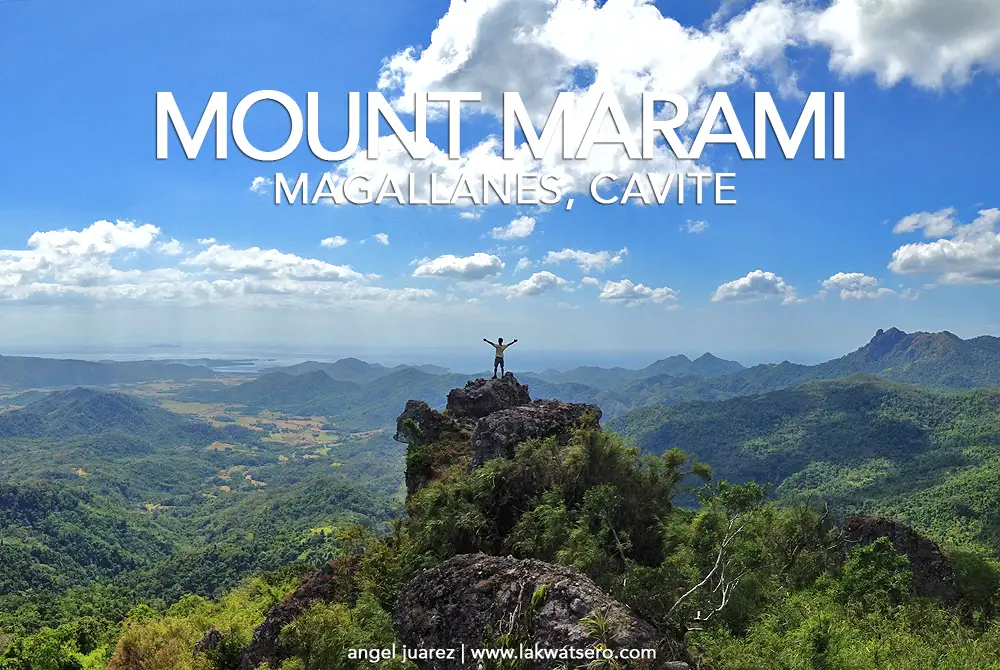 The day started at low point when I lost my wallet on the way to our meetup point for our Mount Marami trek. It was an unfortunate incident that could set the mood for the day. But a beautiful sunrise greeted us in Magallanes, Cavite and it bore a promise of a beautiful day. A promise fulfilled by Mount Marami.
Standing at 405 meters above sea level, one will assume that the trek to the summit of Mount Marami is just an easy one. It was not.
It was actually a long trek, around four to five hours, on a gradually ascending trail to the highest peak of this small mountain. A long but worthy feat. And with a challenging assault to its rocky summit, it was indeed a trekker's treat!
One of the highlights of our journey was our moment on the neighboring rocky peak named Silyang Bato. It was a fleeting moment that made me realize how small we are… that we are indeed just a peck of dust in this big universe.
I may have lost my wallet (with cash and all the cards in it) enroute to our meet up point but the day is just priceless. No distress nor regrets, just good vibes and fun memories of that epic day.
You, too, can trek Mount Marami for a day in less than P700 from Manila. 🙂