The Rockies
Mount Maculot
Cuenca, Batangas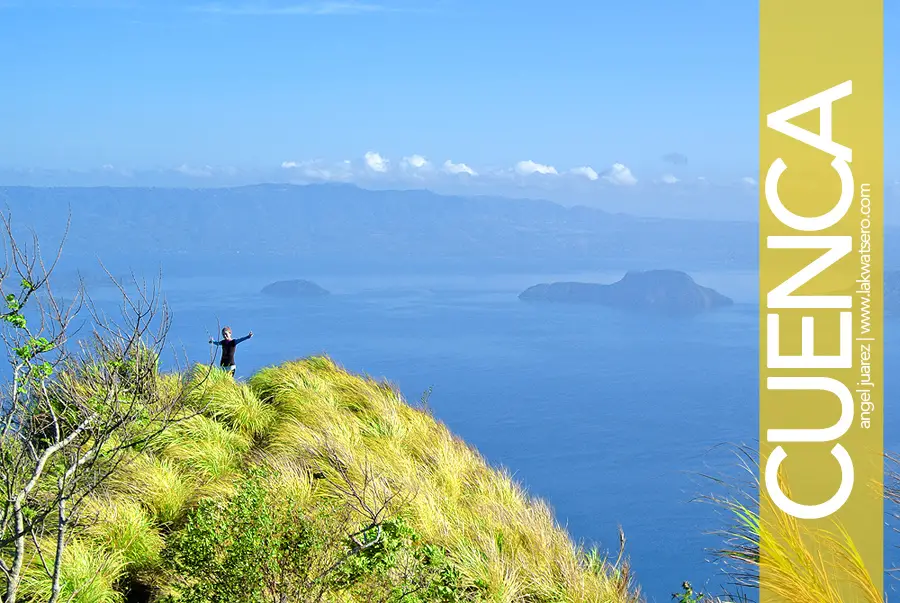 With the panoramic view of the Taal Lake and Volcano at The Rockies, who wouldn't fall in love with Mount Maculot?
Standing at 930 meters above sea level, Mount Maculot (also known as Mount Mocolod) is one of the popular little mountains of the Province of Batangas. It is situated in the town of Cuenca and is directly adjacent to Taal Lake. Studies show that its 706-meter wall we now called The Rockies is in fact volcanic rock wall that is said to be part of Taal Caldera's crater rim.
On a clear day, one can see the highland of Tagaytay in the north, Mount Makiling on the northeast, the mountains of Nasugbu on the west, even Mount Banahaw on the east and as far as Mount Halcon on the south.
Its most prominent feature is The Rockies, understandably because of the rocky formation that offers breathtaking view of Taal Lake and Volcano. Ironically, the highest point of the mountain offers no view,  serving only as a landmark for those traversing to The Grotto. A trek to the Rockies takes at least an hour, while the traverse takes at least two, making Mount Maculot an ideal day hike.  Guide is required, rate is P400 for 5 persons per day to the Rockies and P1,000 for the traverse to the Grotto.