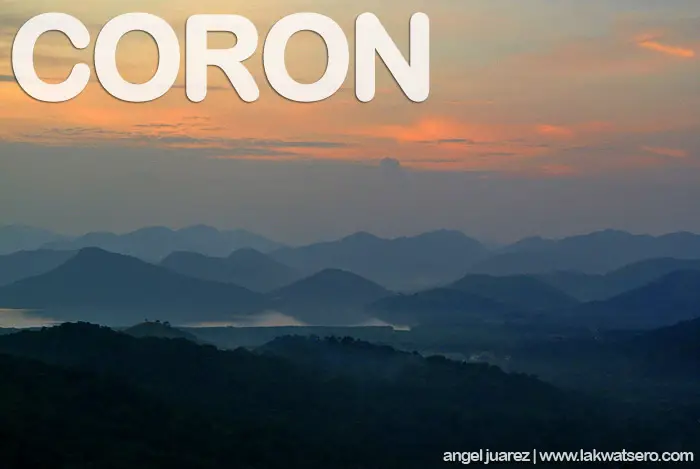 Coron
Palawan
As the sun sets, the Earth shows the varying gradients of Coron's scenic landscape.
Scattered over the tranquil Coron Bay, these islands and islets form the beautiful town of Coron in the Calamianes Group of Northern Palawan. The town is a cluster of more than 50 islands and islets that harbor some of the best fine white sand beaches, lagoons, caves and lakes, and home to the indigenous Tagbanua tribe.
Overlooking Coron Bay with its amazing scene at twilight, this snapshot is taken at Mt. Tapyas. It reflects the picturesque contour of Coron as it turn into silhouette of its form. A proof that from sun up to sun down, underwater and above, the natural beauty of Coron radiates effortlessly.
For more information about Coron, check out Lakwatsero's Coron Travel Guide.