I won't let the year pass without sharing some of my epic adventures with my bike this year including this trip to Infanta in Northern Quezon.
With a stretch of around 136 kilometer road from kilometer zero in Manila, Infanta is an epic destination for most mountain bikers based in the Metropolis. The town can be reached either thru southern route via Laguna or the shorter eastern route via Rizal. We chose the latter albeit with more ascend since the route traverses the foot of Sierra Madre.
The night before the ride, there were confusions on our destination, it was a toss-up between Ternate or Infanta so everything that transpired was quite a surprise. Nevertheless, it was a fun epic ride, a real one for the books adventure!
Here's the account of what transpired on that day.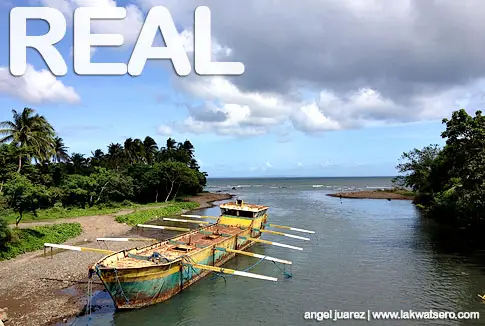 0345H Rideout
I left home in Sta. Cruz Manila and bike all to way to the corner of Quirino and Taft Avenues to meet my bike buddy Steve.
0408H Detour to Infanta
Steve arrived at our rendezvous. To my surprise he said that we were off to Infanta, only the two of us. I was hesitant at first because I only brought budget that was just enough for Ternate. I had lots of questions but I saw a man that was very eager to bike all the way to Infanta in Steve. I didn't want to spoil his eagerness, so off we went.
0515H Rolling in Cainta
It was still dark but we were oblivious of the darkness as we continue to pedal the roads of Cainta towards Antipolo City. It was starting to sink in to me that we were off for a challenging day as we roll to Infanta Quezon. The uphill roads of Sierra Madre were in the horizon.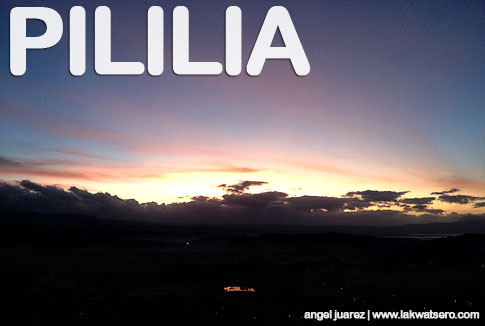 0533H Ascent in Antipolo
We started braving the dark and ascending road from Taytay to Antipolo City and by daybreak we were already in the busy intersection near the City Hall. We had a quick stop at 7-11 in Antipolo Junction before going downhill to Teresa.
0605H Baras
After the descend to Teresa, we continued biking to Baras and encountered few ascends going to Tanay all the way to a long uphill in Pililia.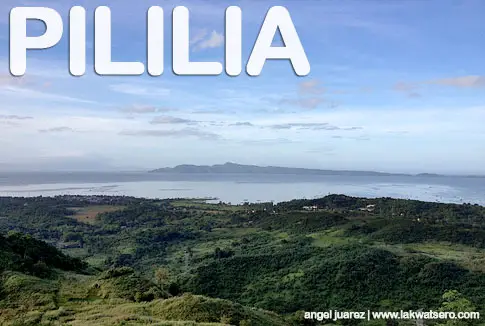 0730H Stopover in Pililia
We stopped and took a breather at a viewpoint along Manila East Road in Pililia overlooking Laguna Lake and Talim Island. With us were motorbikers doing what seemed to be a Laguna Lake loop.
0800H Downhill in Bugarin
We continued our journey and enjoyed the long downhill of Bugarin to the town of Mabitac, the first town of Laguna from Rizal. From Mabitac, it was mostly flat to Siniloan and Famy.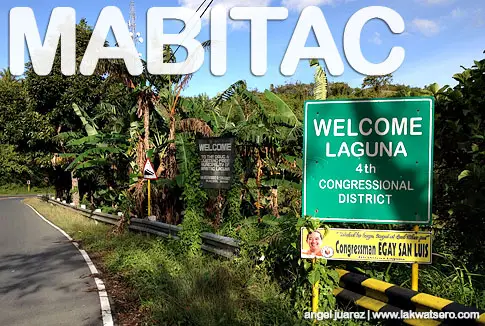 0845H Welcome to Famy
We arrived in the Famy-Real junction and had another quick break before rolling again towards Famy.
1010H Buko Break
After some ascend, we stopped in one of the stores along the road in the vicinity of Famy for a buko break. The scorching heat of the sun and the uphill road to Real were starting to take their toll on us.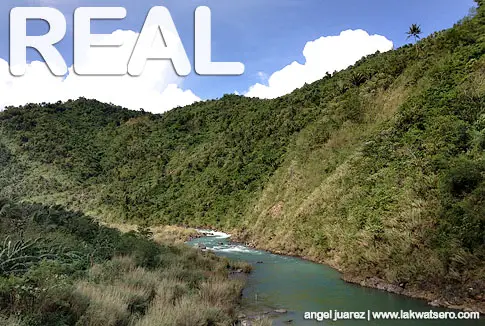 1037H Uphill to Real
We continued rolling and faced the 12-kilometer ascend to the boundary of Famy (Laguna) and Real (Quezon) with frequent stops to catch our breaths. We biked, biked and biked while enjoying the varied landscapes of Real on a paved road with some uphill and few recoveries. The eight-kilometer stretch of downhill from the boundary was a great treat!
1345H Real at Last
We finally reached Real Poblacion and I was surprised to see Steve greeting people along the road, old friends and acquaintances from yesteryear. We made some stops in the houses of his friends too and had free lunch in one. I noticed the wide smile on his face and felt the overflowing happiness and excitement. It certainly explained his eagerness to visit Infanta.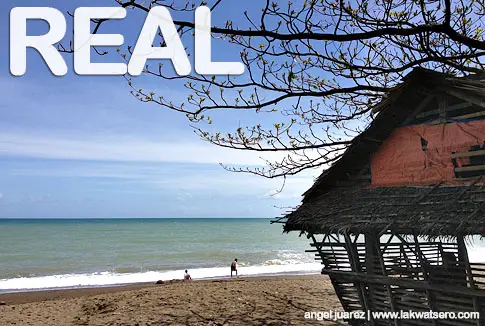 1425H Arkong Bato
We proceeded to Infanta and stopped in the local landmark, the welcome arc known as "arkong bato".
1445H Lugawan sa Tres
We made another stop to visit Steve's biker friend who accompanied us to a famous eatery in town – Lugawan sa Tres. We each had a bowl of lugaw (porridge) and a serving of tokwa't baboy (bean curd and pork). Without a doubt, the small carinderia offers really tasty and cheap foods!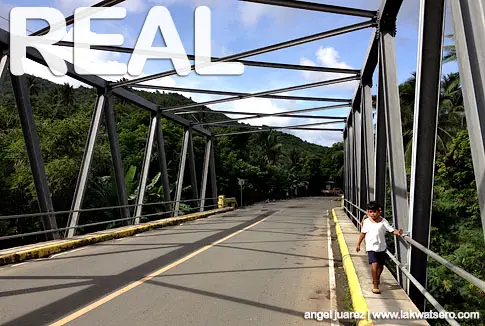 1530H Going Home
Time to bid Infanta goodbye!
1730H Quick Stop at the Boundary
After pedaling twenty six kilometers from Infanta, with a serious eight kilometer ascend, we reached the checkpoint area near the provincial boundary. We wanted to rest longer but we were racing with time because darkness already started creeping in.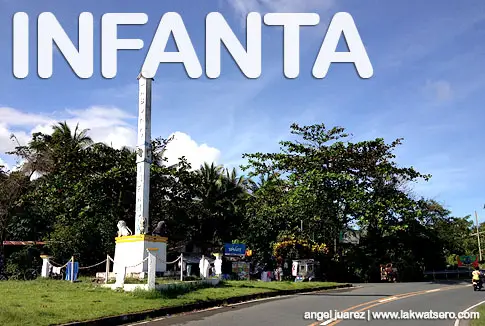 1809H Bailout
We stopped in one of the stores along the road in the vicinity of Famy. It was a store owned by a family of a barangay official. We decided to ride the bus from there since it was already dark and the downhill winding road ahead is quite dangerous.
1942H Fully Booked
The first bus passed but the compartment was already full.
2218H Waiting for a Ride
After four hours, we were still waiting for the rare bus going to Manila from Real and Infanta. Another one passed but it was also full. Thankfully, the store owner offered their small house to us, so we spent the cold night in their humble home. By luck, they were also going to Sta. Cruz in Laguna in the early morning and they offered to bring us to the bus terminal there.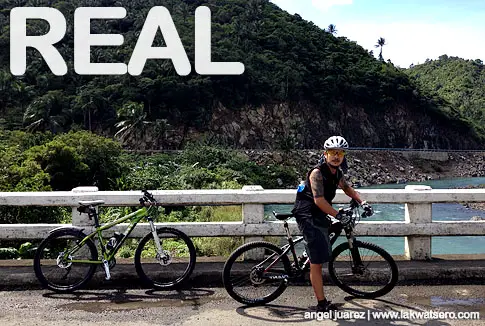 The next morning, we boarded and secured our bikes on top of their service vehicle that brought us to Sta. Cruz where we transferred to a bus bound for Manila.
I already lost count of how many kilometers did we pedal or how much was our total saddle time because I was too occupied with amazement and a lot of other stuff that day. It was an extraordinary and amazing experience. The ride, the scenery and all the generous and kind people we met along all left good memories of our Infanta ride.
Going home, Steve asked me if I regret the experience and I remember saying no. It was a truthful answer and I meant it. Will I do it again? Well, I will be more than delighted!