So you've been to Manila! You have walked the walls of Intramuros; strolled Rizal Park, Paco Park, Roxas Boulevard, Manila Ocean Park, Manila Zoo and even malls, plazas and other open spaces; shopped in Quiapo, Sta. Cruz and Tutuban; satisfied your Chinese food cravings in Binondo; marveled on its old churches, structures and other landmarks.
But is that all that Manila can offer?
My good friend and high school classmate, Antonio Totto, shares some unusual things to do to experience our city differently. A proud Manileño, born and raised in Sta. Cruz district, Totto as what we call him, truly knows Manila by heart.
1. Fulfill your dream career in Recto (a.k.a. Get a fake diploma along Recto)
We know this is illegal and we do not recommend doing this for the purpose of using it in any legal transaction. Just for the sake of fun, try obtaining a fake diploma in Recto Avenue, also known as "Diploma Factory".
This is your chance to fulfill your dream of getting the diploma for your dream course and from your dream university. If you want, you can even add medals and an aced transcript of records.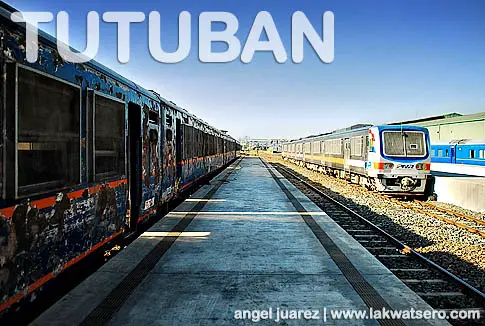 2. Ride the old PNR train

While majority of trains being used by the Philippine National Railway (PNR) are the new airconditioned Hyundai DMU (Diesel Multiple Units) coaches, the good old non-airconditioned GE Locomotives trains, also known as ordinary Commuter Express  (Commex), are still being used on some runs. Be in Tutuban Station before 6:20 PM and try riding the old train that goes to as far Biñan in Laguna. From Tutuban to Pasay Road is only P8, while Tutuban to Biñan is P24.
A very rare and soon to be extinct experience in the Philippines, so hurry up! The experience is good until the few remaining old coaches last.
3. Discover what it's like to be in Divisoria at 4AM
You have probably seen Divisoria on daylight and experience its night market, but have you been there on the wee hours of the morning? For a place that doesn't sleep, be amazed of how busy the market place at dawn is.
If your are shopping for vegetables, fruits, flowers and meats, this is the best time to visit Divisoria and you will surely get the freshest produce.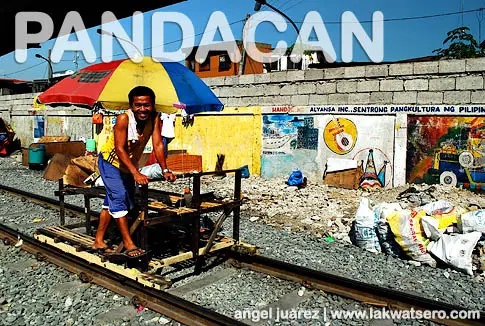 4. Try the trolley ride along PNR rail

The PNR track is not only for the PNR trains because in some areas in Manila, trolleys are the kings of the rail. Try the open air trolley ride along PNR rail from Sta. Mesa Station to Beata Station in Pandacan for only P10.00. They operate from dawn up to 10PM, sometimes even beyond.
A source of livelihood for trolley drivers and the fastest way of transportation for some commuters. This is Filipino ingenuity!

5. Experience Pasig River "cruise"
Relive the golden days of Pasig River by riding the ferry boats that traverse Manila's famous water alley. Have a  river cruise from Intramuros all the way to Guadalupe station for only P45.00.
Pasig River Ferry Service operates from Intramuros Manila to Barangay Pinagbuhatan in Pasig City. It has 17 stations that span across Manila, Makati and Pasig. Unfortunately they stopped operating since January 16, 2011 up to present, but there are rumors that the service will commence again soon.
When they do, give them a try but remember, no picture taking in the vicinity of Malacanang Palace 🙂
6. Travel back to 80's in  Miss Universe Bar

Curious how a beerhouse looked like in the 80's? Check out Miss Universe Bar along Quezon Boulevard near Recto Ave for that authentic 80's beerhouse ambiance. Be sure you are 18 years old or above 🙂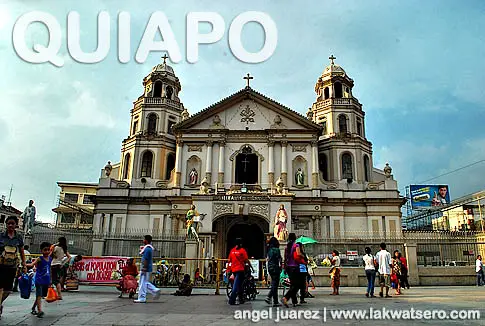 7. Discover Quiapo's Occult Side

Let the fortune teller outside Quiapo Church discuss your future for a fee. You can choose from palm reading, tarot cards or candle drops (locally called "tawas"), fees vary depending on the medium used and your haggling skill.
On your way home, you can also shop for amulets, stones, charms and herbal medicines available for sale around.
8. Trek the good old Smokey Mountain
A mountain of smoke-emitting dump that easily catches fire on dry season due to easily combustible methane gas produced by decomposing garbage, thus it was called Smokey Mountain.
For more than 40 years, this vast area along Radial Road 10, northwest of Manila, served as the city's dump site until it was ordered closed in 1995. What's left today is a small hill that used to be the mountain of garbage. Try trekking the good old Smokey Mountain and imagine what it was like before.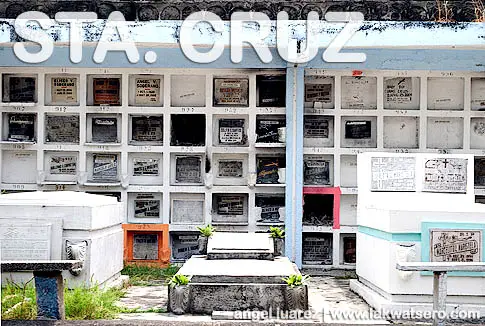 9. Hangout with the locals inside La Loma or Manila North Cemetery
La Loma and North Cemeteries are not only homes for our dearly departed, they are also thriving communities of living human. Pay a visit to La Loma Cemetery or Manila North Cemetery, both located in the northern Sta. Cruz district, and see how those grand mausoleums and even small tombs are turned into homes.
10. Jam with the blind street bands
Talented blind people with great voices, equipped with guitar, microphone and speaker system. They are everywhere in Manila, but have you tried jamming with them?
Forget videoke for a moment and try singing with the blind street band outside the LRT Central Terminal. It's your time to shine!
—
Now, have you really experienced Manila?