Much has been said about the paradise that is Phuket, the never ending comparisons of the place against El Nido is an issue that started to intrigue me that it eventually piqued my interest and curiosity. I reserved my take because I haven't been to Phuket yet. Well not until I went solo backpacking in Phuket and Krabi!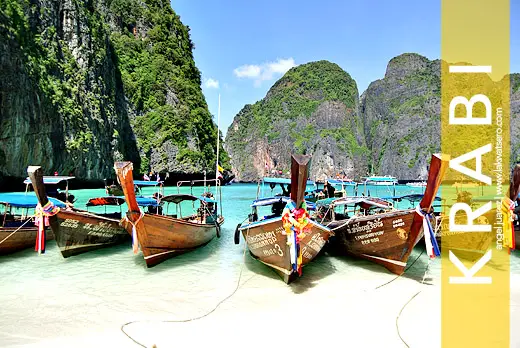 Phuket is an island province in Southern Thailand facing Andaman Sea. It was one of the areas devastated by the tsunami during the 2004 Indian Ocean Earthquake but it has recovered since then. Thanks to its breathtaking scenery, fine white sand beaches, dramatic tropical sunsets and warm turquoise water.
But while Phuket has its own share of gorgeous land and seascape, its proximity to another tropical paradise of Krabi makes the former an ideal base in exploring the two hot spots. To give you an idea on how to explore and how much budget do you need, here's my itinerary with expenses and other tips during my solo backpacking in Phuket!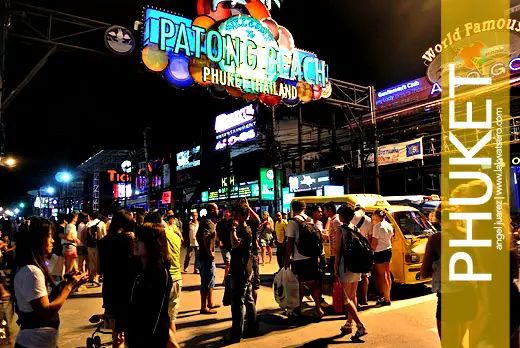 Backpacking in Phuket Itinerary
Day 1: En Route to Phuket
1700H: Departure from Manila to Phuket (+8 GMT)
1940H: Arriveal in Phuket International Airport, proceed to minibus stand (+7 GMT)
2040H: Minibus from airport to Patong Beach (180)
2135H: Arrival in Patong
2200H: Check-in at Kool Backpacker Hostel in Bangla
Day 2: Scuba Diving in Krabi (South Siam Divers / Water World Asia)
0730H: Pick-up at the Hostel
0830H: Boat derture
0930H: First dive at Koh Dac Mai
1130H: Second dive at King Cruiser Wreck
1230H: Buffet lunch
1400H: Third dive at Sharl Point
1700H: Back at Hostel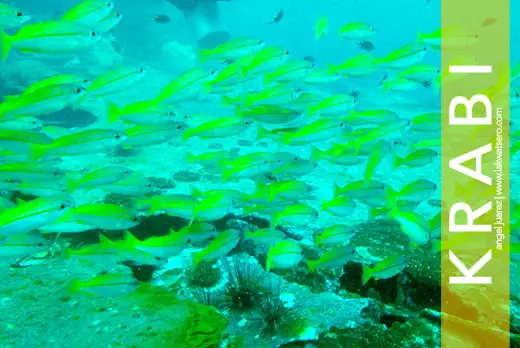 Day 3: Day Tour at Phi Phi Island / Khai Island (Phuket Travel Company)
0755H: Pickup at Hostel
0855H: Arrival at Fisherman Islet / Briefing
0940H: Boat departure
1040H: Loh Sama Bay – Maya Bay – Monkey Beach
1230H: Buffet lunch at Phi Phi Don Island
1400H: Snorkeling at Sam Had
1530H: Khai Island
1620H: Depart Khai Island
1730H: Back to Phuket
Day 4: Phuket to Manila
0800H: Call time / breakfast
0900H: Free time / explore beach / shopping
1200H: Check out at hostel / lunch
1330H: Minibus to airport
1430H: At airport / check-in flight
1620H: Departure from Phuket to Manila (+7 GMT)
2120H: Arrival in Manila (+8 GMT)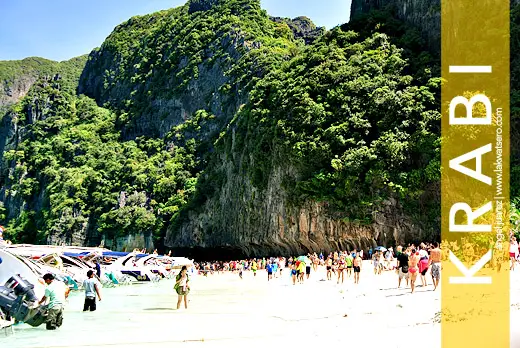 Expenses (Including Airfare from Manila)
US$45 (Php 2,000) – Manila – Phuket – Manila Airfare (Tiger Air)
US$37 (Php 1,620) – Philippine Travel Tax
US$13 (Php 550) – International Terminal Fee in NAIA 4
US$5.5 (Thb 180) – Airport transfer (Phuket Airport – Patong Beach)
US$130 – Three dive package and gear/equipment rental (Water World Asia / South Siam Divers)
US$40 – Day Tour at Phi Phi Island / Khai Island (Phuket Travel Company)
US$36.51 – Three night accommodation at Kool Backpacker Hostel
US$20 – Food expenses
US$10 – Miscellaneous expenses
US$5.5 (Thb 180) – Airport transfer (Patong Beach – Phuket Airport)
————
US$342.51 (Approximately Php 15,400.00) Solo Backpacking Phuket Expenses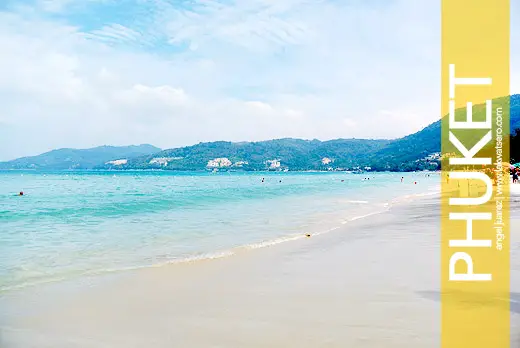 Tips
Best months to visit Phuket is from December to May.
Tours are run by travel agencies, booking can be done online or in various travel agent's stalls in Phuket.
I booked my day tour in Phi Phi Island with Phuket Travel Company.
I booked my dive package with Water World Asia Phuket but the dive was operated by South Siam Divers.
I stayed in an 8-bed mixed dormitory room of Kool Backpacker Hostel in Patong Beach. It's a cool and homey backpacker's hostel right in the busy street of Bangla Road. Three nights costs USD36.51