They say love is sweeter the second time around, I say Nepal is sweeter and lovelier the second time around!
Yes, just a year after my first love affair with this Himalayan state, I went back late last year to experience more of Nepal. Needless to say, I am that hooked with this country. I simply love its mountains, its climate, its temples, its people, its cuisine and its beautiful mess and blend of everything!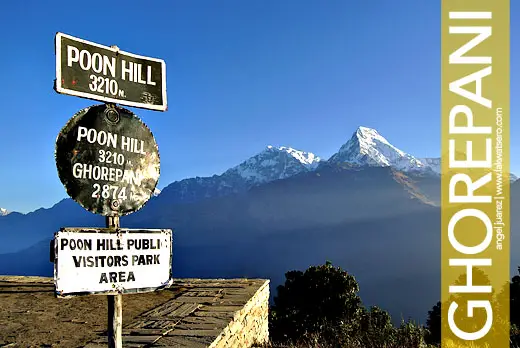 I have been to the temples, durbar squares and other attractions in Kathmandu Valley on my previous visit. This time, my aim was to experience the mountains. But with only six days in my itinerary, trekking to base camps would be impossible. So I searched for short trekking courses in the Himalayas ideal for solo traveler and I bumped into Poon Hill.
Located in the town of Ghorepani with elevation of 3210 meters above sea level, Poon Hill offers panoramic view of eastern Himalaya with the unobstructed view of the snow capped mountains of Dhaulagiri (8167m), Annapurna I (8091m), Machhapuchhare (6998m), Nilgiri (7041m), Annapurna South (7219m), Annapurna II (7939m), Annapurna III (7555m), Annapurna IV (7525m), Lamjung Himal (6988m), Hiunchuli (6441m) and Tukuche Peak (6920m) among others.
It was three days of walking, river crossing, eating Dhal Bhat and a whole lot more. A short trek that I highly recommend! So without further ado, here's my itinerary, budget and tips to help you plan your trip to Poon Hill.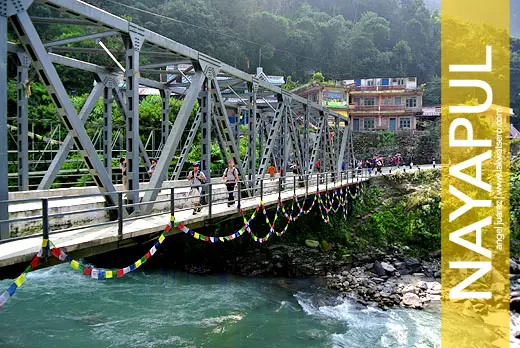 Itinerary
Day 0: Flight to Kuala Lumpur
1900H: Arrival at NAIA 1 / Flight Check-in
2115H: Boarding
2130H: Flight Manila to Kuala Lumpur
Day 1: Side Trip to Petronas Twin Towers + Flight to Kathmandu
0055H: Arrival in Kuala Lumpur International Airport (KLIA) / Airport sleepover
0530H: KLIA to Bus Station
0615H: KLIA Bus Station to Kuala Lumpur Convention Center (KLCC)
0730H: Arrival at KLCC / Explore KLCC and Petronas Twin Towers Area / Breakfast
0830H: KLCC to KL Sentral
0910H: KL Sentral to Kuala Lumpur Low Cost Carrier Terminal (LCCT)
1014H: Arrival in LCCT, Flight Check-in, Boarding
1155H: Flight: Kuala Lumpur to Kathmandu
1400H: Arrival in Kathmandu, Immigration Process
1540H: Bus from Kathmandu Airport to Ratna Park
1610H: Reached Thamel District
1620H: At Nepal Wilderness Office to arrange the fee and documents needed for trekking
1700H: Check-in at Festoon Inn
1745H: Walked around Thamel / Dinner Sagarmantha Bazar
1820H: Shop in thamel / change money / night walk in Kathmandu Doukha Durbar Square
1915H: Back at hotel / lights off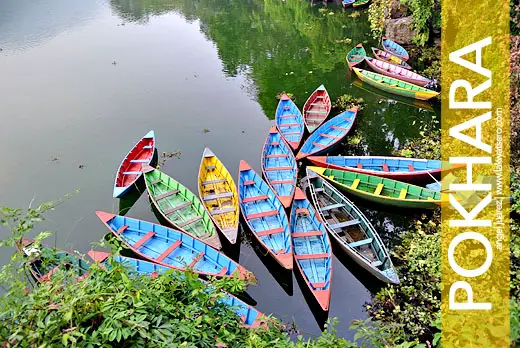 Day 2: Kathmandu to Pokhara Overland
0630H: Hotel check out / taxi to Ganganbu
0900H: Microbus from Kathmandu to Pokhara
1215H: Lunch break at Darechok
1245H: Microbus left Darechok
1530H: Arrival in Pokhara / walked to Lakeside
1610H: Check-in at Hotel Lotus Inn Lakeside
1700H: Met local guide Lok / we rented down jacket and sleeping bag / changed money / light dinner / night walk / shopping
2200H: Back at hotel / lights off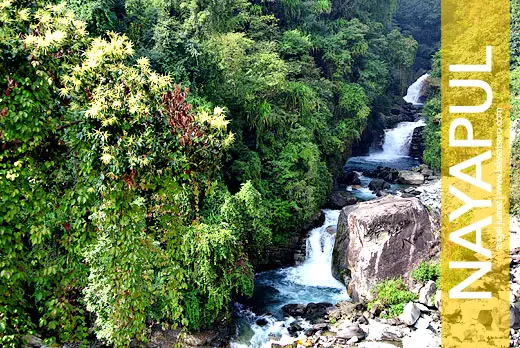 Day 3: Pokhara to Nayapul + Trek from Nayapul to Tirkedhunga
0600H: Call time / fix stuff
0700H: Breakfast / hotel check-out
0800H: Taxi to bus station
0820H: Arrival in bus station / bought ticket to Nayapul
0828H: Bus from Pokhara to Nayapul
0955H: Arrival in Nayapul / start of trek
1130H: Lunch at Greenland Restaurant in Ramghai, Kaski 7
1230H: Continue trekking
1325H: Arrival in Hille
1350H: Arrival in Tirkedhunga / check-in Laxmi Guesthouse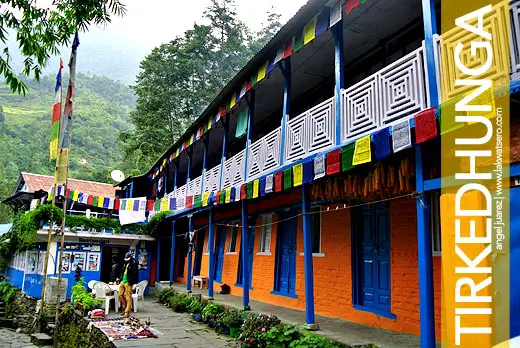 Day 4: Tirkedhunga to Ghorepani
0615H: Call time / pack stuff
0655H: Breakfast / checkout
0733H: Departure from Tirkedhunga
0853H: Arrival at Ulleri
0943H: At Bhantanti area
1103H: Lunch at Hungry Eye Restaurant in Nangenthanti
1228H: Continue trekking
1328H: Arrival in Lower Ghorepani
1345H: At Upper Ghorepani / check-in at Mountain View Guest House / free time
1800: Dinner
1900: Free time / lights off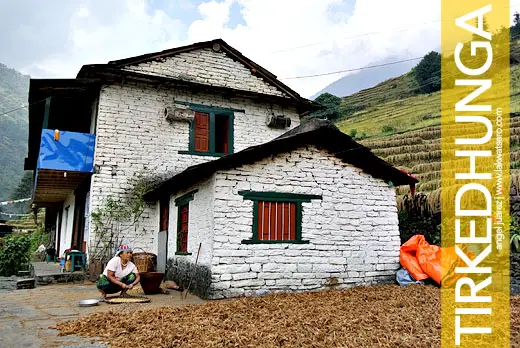 Day 5: Sunrise at Poon Hill + Return to Pokhara
0430H: Call time
0500H: Start of trek to Poon Hill
0535H: At Poon Hill for sunrise
0710H: Trek back to hotel
0730H: Reached hotel / breakfast / pack-up
0800H: Check-out / depart Ghorepani
0845H: At Nangnthani
0930H: Quick rest at Bhanthani
1052H: Lunch at Tirkedhunga
1143H: Continue trek
1213H: Jeep from Hille to Nayapul
1310H: Arrival at Nayapul
1320H: Bus from Nayapul to Pokhara
1500H: Arrival in Pokhara / taxi to Lakeside
1520H: Check-in at Hotel Lotus Inn Lakeside, free time, explore Lakeside
1800H: Dinner, night walk, shopping
1930H: Back at hotel / lights off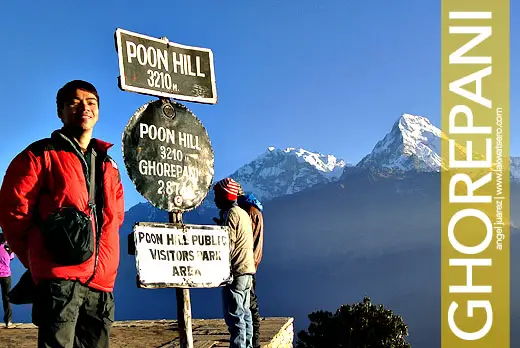 Day 6: Flight: Pokhara to Kathmandu to Kuala Lumpur 
0600H: Call time / breakfast / check-out
0700H: Walk to Pokhara Airport
0730H: Arrival in Pokhara Airport / check-in / pre-departure
1215H: Flight Pokhara to Kathmandu
1250H: Arrival in Kathmandu Domestic Airport, transfer to Internatinal Airport
1320H: At Kathmandu International Airport, check-in to flight
1515H: Flight Kathmandu to Kuala Lumpur
2215H: Arrival in Kuala Lumpur / sleepover in KLCC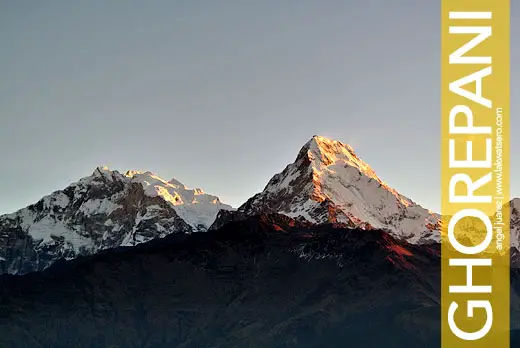 Day 7: Kuala Lumpur to Manila
0700H: Call time / breakfast / free time
0920H: Flight check-in
1120H: Flight Kuala Lumpur to Manila
1510H: Arrival in Manila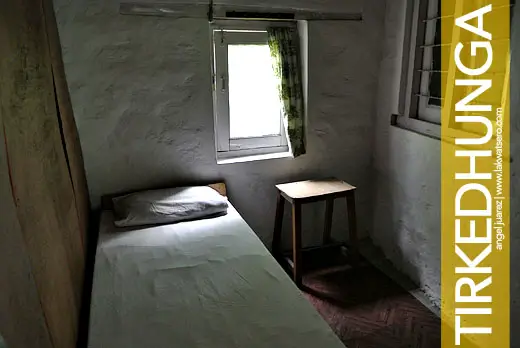 Expenses
P550 – NAIA Terminal Fee
P245 – Bus to KLCC
P75 – Breakfast
P35 – LRT to KL Sentral (2.5 MYR)
P135 – Bus KL Sentral to LCCT
P1100 – Nepal Visa (25 USD)
P9 – Bus to Ratna Park
P5350 – Guide/TIMS/ACAP Fee c/o Nepal Wilderness (122 USD)
P558 – Dinner, grocery and souvenir items
P90 – Taxi to Ganganbu (200 NPR)
P226 – Kathmandu to Pokhara Microbus (500 NPR)
P145 – Lunch
P225 – Three Days Rental for Down Jacket & Sleeping Bag (500 NPR)
P291 – Head Lamp (400 NPR) + Rain Cover (250 NPR)
P100 – Breakfast
P135 – Taxi from Lakeside to Bus Station (300 NPR)
P100 – Bus Fare for 2 Persons from Pokhara to Nayapul (220 NPR)
P150 – Lunch (350 NPR)
P500 – Accommodation and Food at Laxmi Guesthouse
P22 – Donation to kids (50 NPR)
P330 – Lunch in Hungry Eye Restaurant (730 NPR for dhal bhat, milk coffee and lemon tea)
P580 – Bill in Mountain View Guesthouse (1290 NPR)
P22 – National Park Entrance at Poon Hill (50 NPR)
P271 – Lunch at Tirkedhunga (600 NPR)
P90 – Jeep to Nayapul (200 NPR)
P100 – Bus Fare for 2 Persons from Nayapul to Pokhara (220 NPR)
P900 – Tip to Guide (2000 NPR)
P90 – Dinner (200 NPR)
P442 – Souvenirs (desk calendars, mug, flag – 980 NPR)
P142 – Grocery Items
P90 – Passenger Service Fee in Pokhara (200 NPR)
———-
P13,098 Expenses (excluding airfare)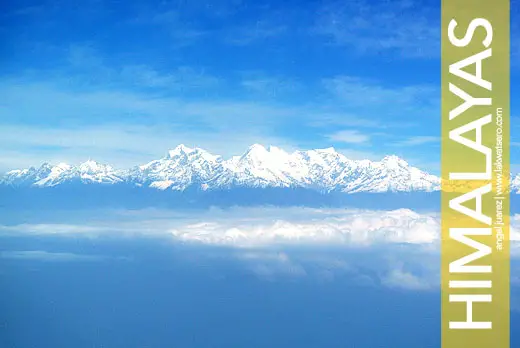 Tips
Poon Hill is an ideal short trek in Annapurna area. The trek to Poon Hill requires at least three days and two nights from Pokhara but it is recommended to have four days and three nights and pass by the town of Ghandruk going back (Nayapul-Tirkedhunga-Ghorepani-Ghandruk -Nayapul)
For first timers, it is advisable to join a guided group tour or hire an independent local guide. There are a lot of travel agencies offering package tour to Poon Hill for as low as 300USD, some with fix departure dates where solo travelers can join.
If you are a solo or independent traveler, another cheaper alternative is to hire a local guide like I did. Local guide fee is $25/day while porter fee ranges from $18/day to $20/day. This link will help you on getting a local guide or porter: http://nepalindependentguide.com/content/350-are-you-independent-traveler.html
Trekking on your own and without a guide is also possible. The trail from Nayapul to Ghorepani is relatively easy to read and with a lot of other tourists in the trail you will sure not get lost. Be sure to obtain the necessary trekking permits (TIMS and ACAP) in Kathmandu or Pokhara or you will be charged double if you get those in the trail.
Jacket, sleeping bags, tent and other necessary trekking and camping equipment can be rented in shops in Pokhara
It is advisable to spend a night in Pokhara before going into Annapurna. This is to arrange and fix everything that you need for the trek and to get acquainted to your group or guide.
Bring only what 's necessary for the trek, leave everything that you will not be needing in your hotel or guesthouse in Pokhara. Remember to pack light.