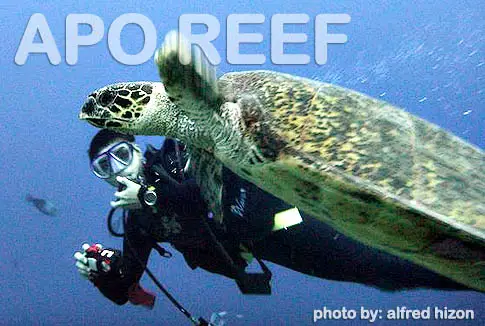 "Woooooooh!!!", we shouted as we surfaced after our third and last dive, it was almost dark. We descended a few minutes before sunset. If it was not because we were in this magical place, we could have cancel the third dive. But we were in Apo Reef and we had to make the most of our day to explore its underwater paradise. We proceeded with sunset dive without any hint of hesitation, even if the darkness was already enveloping the surroundings and we only had two torches, not enough for the four of us.
It felt really good to be back in the water, my home. But it even felt great that we were diving in no less than Asia's largest coral atoll-like reef, the Apo Reef National Park.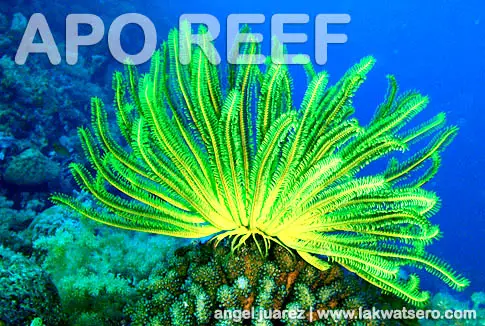 Situated off the shore of the town of Sablayan in Occidental Mindoro, Apo Reef National Park is the world's second largest coral atoll-like reef in the world, next only to Australia's Great Barrier Reef. It is a 34 square kilometer reef that serves as habitat of more than 350 marine species such as sharks, sea hawks, manta rays, stingrays and other tropical fishes, corals, crinoids and invertebrates. It is among if not the best dive site in the world.
Arriving Apo Reef at exactly noon, Ate Claudia, Alfred and I were so excited to dive. It was already a very long day for us who traveled by bus and ferry all the way from Manila and endured the red-eye trips and transfers just to reach this paradise.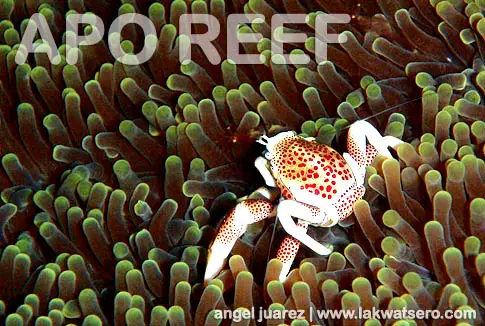 We had our first descent north of the Apo Island, a couple of minutes after one o'clock in the afternoon. On our right side was a wall with colorful corals, crinoids and resident micro and macro species. Shortly after we descended, at around 40 feet down, our Dive Master Albert of the Sablayan Eco-Tourism Office pointed two big lobsters. The visibility was very good and there was very mild current. When we were at 70 feet, less than 20 minutes of dive time, a lone White Tip Shark came out of the blue. It was just small, around three feet in length. I was ecstatic, it was my first time to see shark on a dive. It came close to us, approximately 15 feet before turning away. I was stunned that I forgot to aim my camera and take pictures. As we dive further, more and more species, big and small, showed. We were occasionally being alerted by DM Albert to show some rare macro species of shrimps and crabs. We had our safety stop at a shallow area with some dead corals, perhaps an effect of the big waves brought by previous typhoons. It was a great first dive.
Dive Profile: Maximum Depth – 87 feet/Time of Descend – 1311H/Bottom Time – 48 minutes/Water Temp – 29°C/Start Air – 2500 PSI/End Air – 600 PSI
We went to the Apo Island for our surface interval and had our lunch while our tanks are being refilled. It was the turn of our non-diver friends to see what's underneath, they were pulled by our boat to snorkel, sadly they didn't see any shark or sea hawks.
Our second dive was south of the island. Alfred was the first one to jump off the boat, he looked underwater and anxiously told us to descend quick. As I jumped off and look below the water, lo and behold, a massive coral area with a large population of colorful fishes of various sizes were there. "It seems like Balicasag", Alfred uttered. I haven't been to Balicasag though. The previous day, 50 to 60 sharks were seen here, according to our dive master.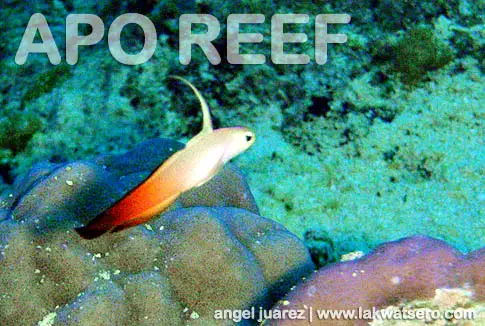 As we drift, we were totally amazed by the scenery, everything around us was vividly magical. My head kept turning, as much as possible and though impossible, I didn't want to miss a single thing. If it was a dream, I didn't want to wake up. But then, "teng! teng! teng! teng!", DM Albert banging his metal stick. I looked to him and he pointed his stick to a huge sea hawk around 15 feet above us. We were not supposed to ascend yet but we defied the rule just to see the sea hawk up close. Aaaah! The sea turtle was so lovely.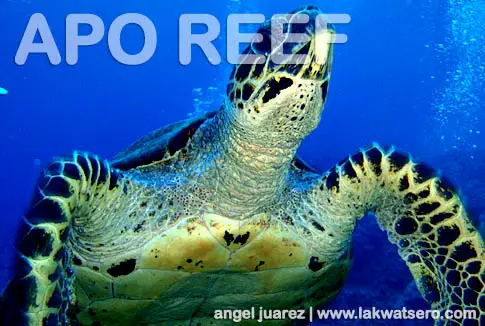 As if disturbed and afraid, the sea turtle swam past and tried to escape us but we chased and cornered her as she was looking for escape, then she landed on a sandy area and fit herself into a small opening. Her eyes looked stressed and I felt very sorry. We left the sea turtle and dive further at maximum of 70 feet, still amazed of what we were seeing. We went up after 45 minutes, we didn't see the school of sharks, but we were satisfied and fulfilled by what we saw.
Dive Profile: Maximum Depth – 70 feet/Time of Descend – 1536H/Bottom Time – 45 minutes/Water Temp – 30°C/Start Air – 3000 PSI/End Air – 800 PSI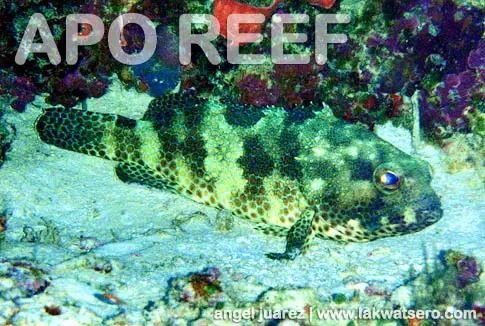 "Rest and take a break, we will have a sunset dive later", it was DM Albert. Woah! I already surrendered to the idea that we will going to have three dives since we started late, but it was still possible and doable per our DM. I took a nap on surface interval and woke up almost sunset.
Our boat maneuvered south west for our last dive, the sun was already emitting its golden rays, ready to break into horizon to set. DM Albert went to the water first and I followed. "Go down ahead, now! The Napoleons are below you!", DM Albert told me. I quickly deflated my BCD and went down. Right there in front of me was the slow moving school of Napoleons. My eyes turned big in amazement! I looked back, Ate Claudia, Alfred and Albert were behind me. We all watched them as they slowly move.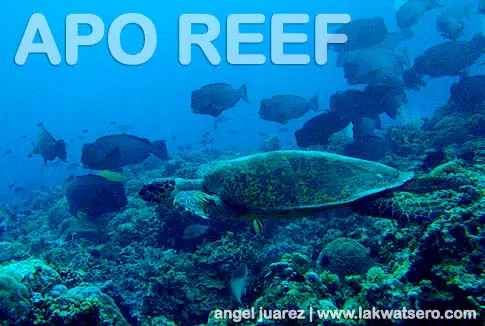 We proceeded with our dive and there we saw almost every marine specie we can think of. Oversize trevally, tuna, jacks, triggerfish, puffers, snappers, groupers, humpheads, sea hawks, and other pelagics and tropical fishes we don't even know by name. As if all marine species converged there on that moment in their playground that is Apo Reef! It was very beautiful, wonderful, amazing, and all other magical adjectives possible. We didn't want it to end.
"Woooooooh!!!", we shouted as we surfaced after our third and last dive, it was almost dark. We were all smiles, on our final descent, Apo Reef saved the best for last!
Dive Profile: Maximum Depth – 50 feet/Time of Descend – 1744H/Bottom Time – 47 minutes/Water Temp – 28°C/Start Air – 2800 PSI/End Air – 700 PSI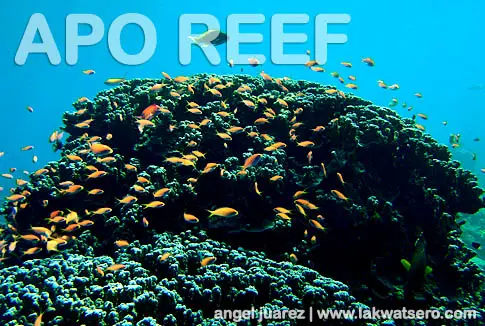 Good water temperature, zero to mild current, great visibility and an opportunity to interact with sharks, sea turtles, napoleons, bumpheads, tuna, trevaly, stingrays, other pelagics, fishes and rare macro species, along with huge and colorful corals, sponges, crinoids, seafans and other invertebrates. If these are not enough to convince you to dive in Apo Reef, I do not know what more to say. I guess I found the real underwater paradise in Apo Reef, the playground of tropical marine species, and I am still stunned right now by its surreal beauty.