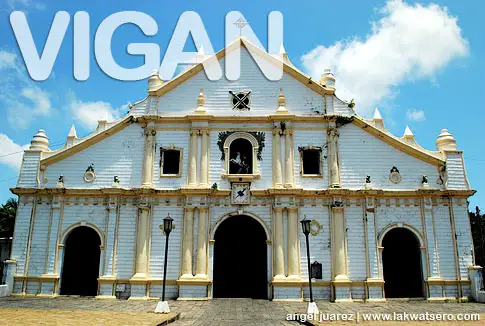 Travel back to colonial Philippines in Vigan, the capital city of Ilocos Sur, one of the very few remaining Hispanic towns in the country.
Established in the 16th century as Villa Fernandina, Vigan is endowed with its timeless and well preserved beauty. It portrays an Spanish-era Philippines with its cobblestone streets, horse-drawn carriages ("calesa"), old houses and ancient structures that have survived the war and stood the test of time.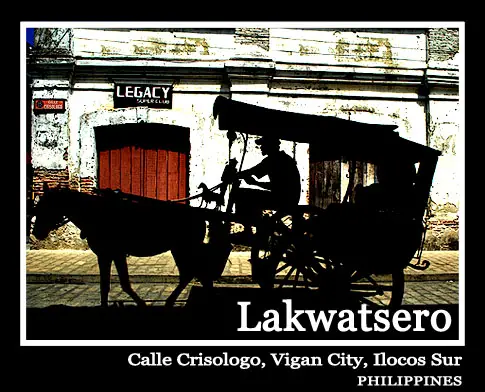 Undoubtedly, Vigan has successfully preserved its heritage, getting the nod of UNESCO for the city to be included in the prestigious World Heritage Site list in 1999 as a best-preserved example of a planned Spanish colonial town in Asia.
Today, Vigan is a fusion of old and new, of east and west, of traditional and modern living. Experience the best of the Philippines in the Heritage City of the North – Vigan!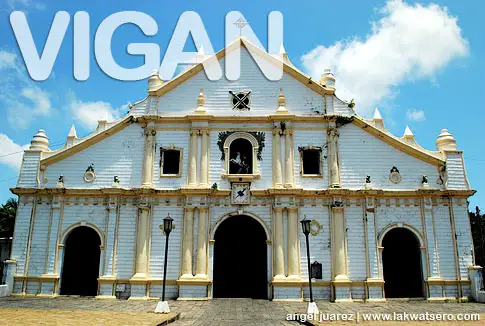 How to Get There
Manila to Vigan by Land
Vigan is an 8 to 9-hour ride from Manila. Several bus lines serve the route including Partas (Contact No: 725-1740, 725-1256, 725-7303, 724-9820), Dominion Bus, Aniceto Bus and Viron Transit that travel directly daily. Meanwhile, Florida Bus Line (Contact No: 731-4473, 781-5894),  Baliwag (Contact No: 524-7111, 525-1067, 525-3064, 525-6769, 525-2338, 525-2294), Fariñas (Contact No: 743-8582), Maria De Leon Bus Lines, RCJ Bus Lines and F. Franco Transit have daily trips to Laoag, passing by Vigan. The trip is via North Luzon Expressway and Manila North Road passing through the provinces of Bulacan, Pampanga, Tarlac, Pangasinan and La Union.
If you're coming from Tuguegarao, GMW Liner and Florida Liner operate buses to Vigan and Abra with stop in Vigan.
Manila to Vigan by Air
Mindoro Airport of Vigan is a community airport intended to serve the whole province of Ilocos Sur. InterIsland Airline and Sea Air used to fly there from Manila but the operation of the route was cancelled due to low traffic. To date, the airport serves only chartered flights.
The nearest airport with regular commercial flight is Laoag in Ilocos Norte. Philippine Airlines and Cebu Pacific fly to Laoag daily from Manila, travel time is an hour. Vigan is only two hours away from Laoag.
Clark to Vigan
For those coming from Diosdado Macapagal International Airport in Clark Field, Pampanga, ride the shuttle or jeepney going to Dau Integrated Bus Terminal, fare is around P50. In Dau Terminal, transfer to a bus going to Vigan or Laoag.
Getting Around and Away
Tricycle is the common method of transportation around Vigan but still the best way to explore its attractions is by riding a "calesa" for P150.00 per hour per carriage. Jeepneys, vans and buses are advised for those going to Sta. Maria, Laoag, Paoay and other neighboring towns.
Where to Stay
Experience living in the hotels inspired by Spanish architecture in Vigan. Some of the favorites include:
Grandpa's Inn and Restaurant
#1 Bonifacio St., Vigan City
Contact No: (077)722-2118
Gordion Inn
V. Delos Reyes St., Vigan City
Contact No: (077)722-2526
Casa Teofila Lodge
Brgy.Pantay Daya, Vigan City
Contact No: (077)722-6482
Hotel Salcedo de Vigan
V. Delos Reyes corner Gen. Luna St., Vigan City
Contact No: (077)722-1200
Vigan Plaza Hotel
Crisologo St., Vigan City
Contact No: (077)632-0317
Villa Angelica Heritage House
Quirino Blvd., Vigan City
Contact No: (077)722-2914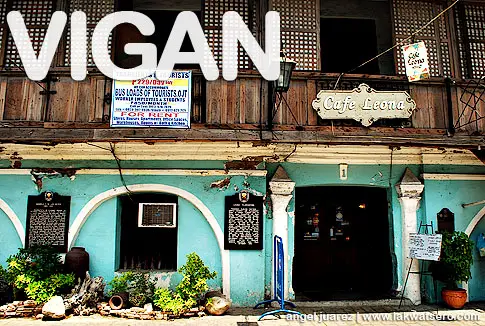 Other accommodations in Vigan:
Casa Rica
88 Quirino Blvd. Corner Abaya Street, Vigan City
Contact No: (077)674-0591
Ciudad Fernandina Hotel
26 Mabini corner Plaridel Streets, Vigan City
Contact No: (077)722-3765
E-mail: info@ciudadfernandinavigan.com.ph
Condotel Asuncion
Florentino corner Jacinto Streets, Vigan City
Contact No: (077)722-8777
Cordillera Family Inn
Florentino St., Vigan City
Contact No: (077)722-2727
Cordillera Inn
Crisologo St., Vigan City
Contact No: (077)722-2727
El Juliana Hotel
Quirino Blvd. corner Liberation Blvd., Vigan City
Contact No: (077)722-2994
Green R Hotel
Alcantara Ext., Vigan City
Contact No: (077)722-6106
Hem Apartelle
A. Reyes St., Vigan City
Contact No: (077)722-2173
Hotel Felicidad
Blk.4 #9 V. Delos Reyes corner Florentino Streets, Vigan City
Contact No: (077)722-0008
La Feliza Tourist Inn
#8 De Los Reyes Corner Florentino Streets, Vigan
Contact No: (077)722 2926
Playa de Oro
Brgy. Mindoro, Vigan City
Contact No: (077)673-0919/+639175850137
R.F. Aniceto Mansion
Crisologo St., Vigan City
Contact No: (077)722-2383
Social Pastoral Center
Nueva Segovia St., Vigan City
Contact No: (077)722-2018
UNP Guestel
University of the Philippines Compound
Brgy. Tamag, Vigan City
Vigan Heritage Mansion
Crisologo St. corner Liberation Blvd., Vigan City
Contact No: (077)722-6495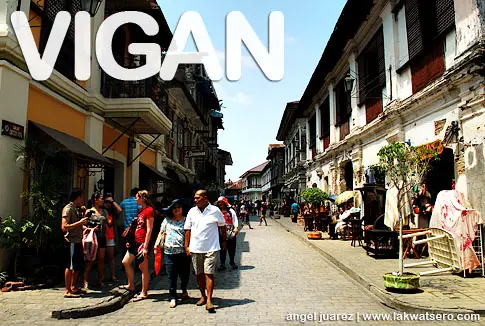 Things to Do in Vigan and Nearby Areas
Walk along the cobblestone street of Calle Crisologo and Calle Plaridel and admire its old structures
Visit the century-old St. Paul Metropolitan Cathedral and Simbaan a Bassit
Checkout Crisologo Museum, Father Burgos Residence & Museum, Religious Museum, Leona Florentino Ancestral House, Fil-Spanic Friendship Park, Buridek Museum, Baluarte Vigan (Vigan Fortress), Hidden Garden, Plaza Burgos , Plaza Salcedo and Syquia Mansion
Experience jar-making at Pagburnayan
Try Vigan Heritage River Cruise
Watch the dancing fountain in Plaza Salcedo Lagoon
Shops for antiques and other native products
Watch the abel weavers in action
Swim in see the sunset at Mindoro Beach
Taste Empanada, Vigan Longanisa, Dinengdeng, Poqui-Poqui and other Ilocano delicacies
Visit the nearby St. Augustine Churh of Bantay and its detached belfy
Go to Magsingal Church, Belfry & National Museum
Dine in Cafe Leona, Cafe Uno, Bistro Amarillo, Granpa's Inn Restaurant, Caferia en la Veranda, Caferia del Maestro or Gordon's Hotel Garden by the Ruins
Buy Royal Bibingka, Vigan Longanisa and other pasalubong at Tongson's Royal Bibingka
Drop by at the Church of Nuestra Señora de la Asuncion in Santa Maria, another UNESCO World Heritage Site
Head to Laoag, Paoay, Burgos, Bangui and Pagudpud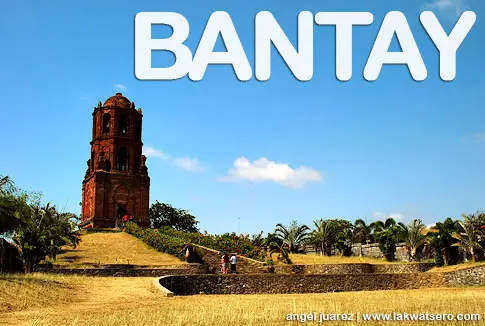 Other Tips
Best time to visit is during dry season from November to May
There are ATMs in town and credit cards are accepted in major establishments
Globe, Smart, Sun, Touch Mobile and Talk n' Text have mobile signal
(Visited 326 times, 1 visits today)
Follow @thelakwatsero on Instagram: