Travel back in time and explore the best of Ilocos Region with its centuries-old chuches, heritage towns, sand dunes, waterfalls, mouthwatering delicacies and other attractions, the Provinces of Ilocos will definitely not disappoint. Here is a suggested three days and two nights itinerary from Laoag to Vigan and beyond for those who want to experience or re-experience the timeless charm of Ilocandia.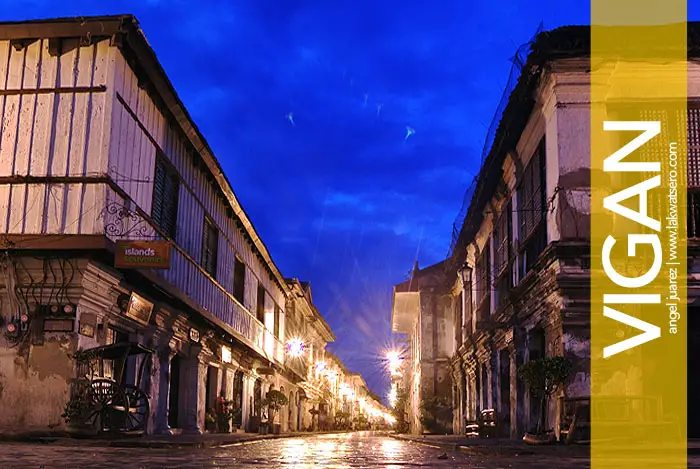 Ilocos Itinerary
Day 0: Departure
2000H: Depart by bus from Cubao
Day 1: Laoag
0800H – 0830H: Arrive in Laoag / Proceed to hotel to leave bags
0830H – 0930H: Breakfast at Cuisine de Iloco
0930H – 1200H: Stroll in and around the historic plaza: see the sinking bell tower, St. William's Cathedral, Provincial Capitol, Tobacco Monopoly Monument and Museo Ilocos Norte
1200H – 1300H: Lunch at Saramsam Ylocano Restaurant
1300H – 1500H: Rest at hotel / Waash-up
1500H – 1800H: La Paz Sand Dunes
1800H – 1900H: Back at hotel / Wash-up
2000H onwards: Dinner at Kahel de Luna / Socials / Lights off
Day 2: Paoay and Santa Maria
0600H – 0800H: Call time / coffee / pack-up / check-out / proceed to jeepney terminal
0800H – 0830H: Laoag to Paoay
0830H – 1000H: Explore Paoay Church / Breakfast at Herencia Cafe
1000H – 1200H: Proceed to Bus Stop / Paoay to Vigan
1200H – 1300H: Check-in at hotel / Rest
1300H – 1400H: Lunch in Cafe Leona
1400H – 1800H: Proceed to Santa Maria Church and Pinsal Falls
1800H – 1900H: Return to hotel / Wash-up
1900H onwards: Dinner at Lampong's Restaurant / Night walk at Calle Crisologo, Socials /Lights off
Day 3: Vigan
0500H – 0600H: Blue hour at Calle Crisologo
0600H – 0730H: Breakfast! Empanada!
0730H – 1200H: Vigan Cathedral, Calle Crisologo, Simbaan a Bassit, St. Augustine Chuch of Bantay, Crisologo Museum, Father Burgos Residence and Museum, Religious Museum, Leona Florentino Ancestral House, Fil-Hispanic Friendship Park, Buridek Museum, etc.
1200H – 1400H: Lunch / Proceed to Bus Terminal
1400H: Departure for Manila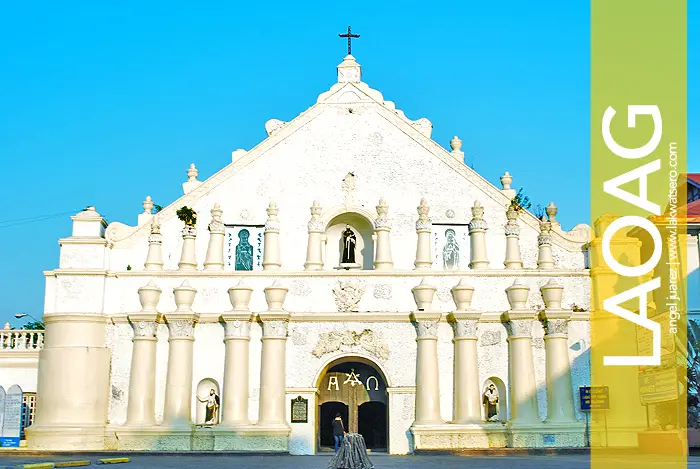 How to Get to Ilocos
Manila to Ilocos
Laoag is a 6 to 8-hour ride from Manila while Vigan is 8 to 9 hours. Several bus lines serve the route including Florida Bus Line, Partas Liner, Baliwag Transit and Fariñas Transit. The trip is via North Luzon Expressway and Manila North Road passing through the provinces of Bulacan, Pampanga, Tarlac, Pangasinan, La Union and fare is around P400 – P700.
By air, Philippine Airlines and Cebu Pacific fly to Laoag daily from Manila, travel time is an hour. From Laoag International Airport.
You can book your bus or plane ticket from Manila to Laoag and vice versa below.
BOOK YOUR BUS/PLANE FROM MANILA TO LAOAG
Clark to Ilocos
For those coming from Diosdado Macapagal International Airport in Clark Field, Pampanga, ride the shuttle or jeepney going to Dau Integrated Bus Terminal, fare is around P50. In Dau Terminal, look for buses going to Vigan and Laoag.
Baguio to Ilocos
There are numerous departures (buses and vans) daily from Baguio City Bus Terminal to Vigan and Laoag, travel time is not more than four hours, fare ranges from P200 – P300.
You can book your bus ticket from Baguio to Laoag and vice versa below.
BOOK YOUR BUS FROM BAGUIO TO LAOAG
Tuguegarao to Ilocos
If you're coming from Tuguegarao, GMW Liner and Florida Liner operate buses to Laoag, fare is not more than P300.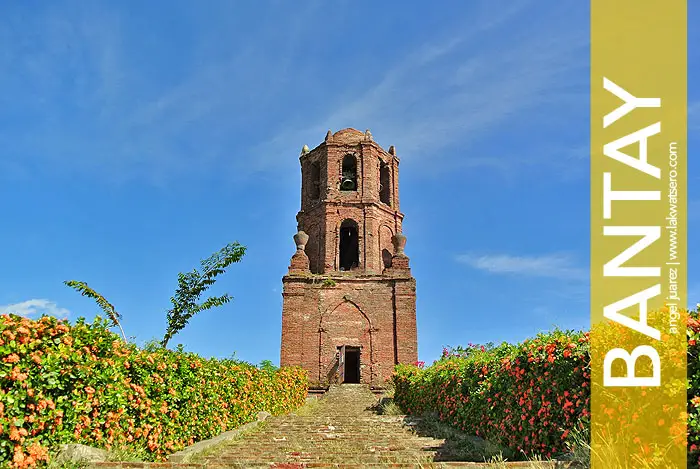 Where to Stay in Laoag & Vigan
Top Rated Hotels in Laoag
Top-Rated Budget Accommodations in Laoag
Top Rated Hotels in Vigan
Top-Rated Budget Accommodations in Vigan
*Originally Published: 01-Jul-2012 | Updates: 26-Apr-2018; 09-Apr-2020