About Parola Island
Parola Island has recently made buzz all over social media. But where exactly it is located? Let's find out!
Situated off the coast of the town of Panganiban in Camarines Norte, Parola Island is a small uninhabited island approximately 12 kilometers from mainland. Officially called as Talion Island, the place has caught the attention of beach lovers and adventure seekers after its recent exposure on the internet and national television.
With its long stretch of cream and pinkish sand, beautiful azure water and the offbeat island feel it offers, it is not surprising for Parola Island to be an instant hit! Others refer to it as the "Pink Sand Beach of Camarines Norte", and while the sand resembles pink hue, it is more in cream spectrum.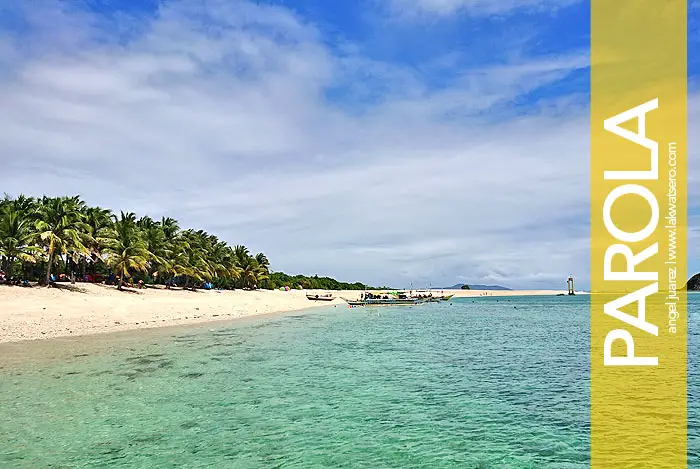 More than Parola Island, the town of Panganiban has other natural wonders that will surely ignite your wanderlust such as the nearby islands of Tabusao, Calalanay and Padoni, striking jewels that offer unique and inviting charm. They are less crowded yet equally, if not, more beautiful than the famed Parola Island.
Choose the road less traveled, brave the offbeat trail to the hidden jewels of Camarines waters and experience a whole new island adventure in Parola Island.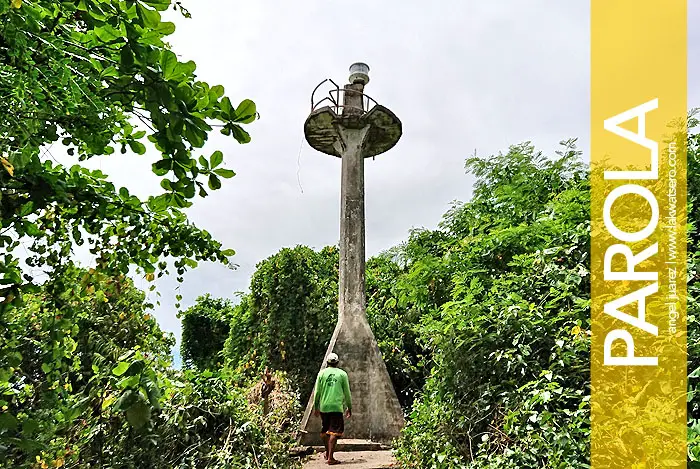 How to Get to Parola Island
The town of Panganiban is the jump off to Parola Island which is less than an hour of boat ride from the port.
Please note that all tours to Parola Island should be via Jose Panganiban Tourism Office. The island is privately owned and the tourism office limits the tourists to 200 per day. Boats can be chartered in the tourism office starting at P4000 for a boat that can fit 30 to 40 persons.
If you are a solo traveler or just a small group, you may join the package tours to Parola Island offered by the tourism office or ask the tourism office to merge you with other groups to save cost. The overnight package trip cost per person is as follows:
P2,200/person from Jose Panganiban (minimum of of 12 guests)
P2,500/person from Daet (minimum of of 12 guests)
Inclusions:
– Port fee
– Environmental fee
– Boat transfer
– 3 buffet meals at Parola Island
– 1 plated meal at Turayog Resort
– Resort entrance fees
– Life jacket
– Unli cocktail drinks (mobile)
– Land transfers from port to Turayog and Bulalacao Beach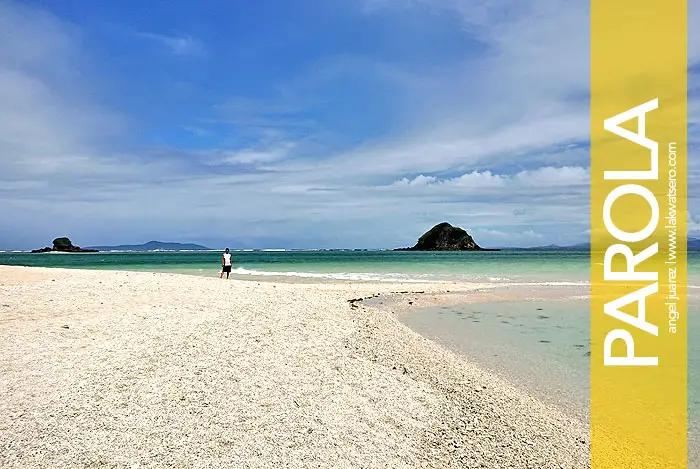 Going to Panganiban by Air
Naga in Camarines Sur is the closest airport with regular commercial flights via Philippine Airlines and Cebu Pacific. From Naga, proceed to Panganiban via Daet which is around 3-hour drive. There are vans to Daet located in Naga Van Terminal, the earliest departs at 5AM and the last trip is around 7PM. At Daet, transfer to a local bus or van to Panganiban for P35 and travel time is at least one hour.
Going to Panganiban by Land
Superlines and Daet Express have direct trips from Cubao, Alabang and Pasay going to Panganiban although the trips are limited, fare is around P500 and travel time is at least 8 hours.
Alternatively, you may catch a bus to Daet via Philtranco, Amihan, DLTB, Superlines or Daet Express and get off at Talobatib,  travel time is approximately 8 hours and fare starts at P450. From Talobatib, transfer to a local bus or van to Panganiban for P25 and travel time is around 45 minutes.
You can book your bus from Manila to Daet or vice versa below:
BOOK YOUR BUS FROM MANILA TO DAET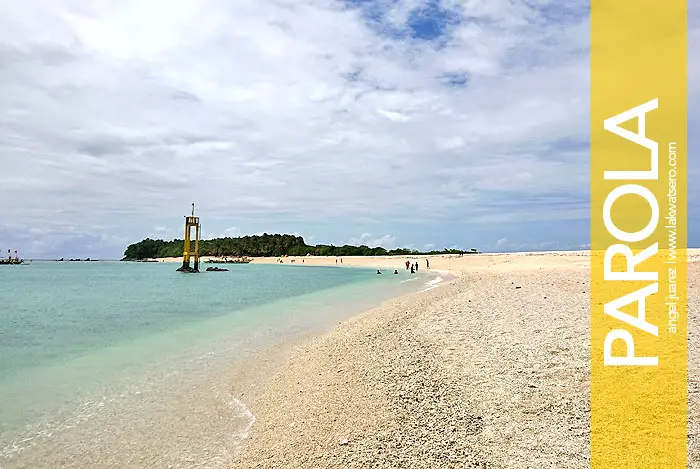 Where to Stay in Parola Island
There is no commercial accommodation in Parola Island, tourists who wish to stay overnight will have to pitch a tent or camp in the island. Entrance fee is P25 for locals of Panganiban and P50 for others.
There are two hotels in Panganiban if you wish to stay in town – Hotel Bienvenido and Victor Hotel.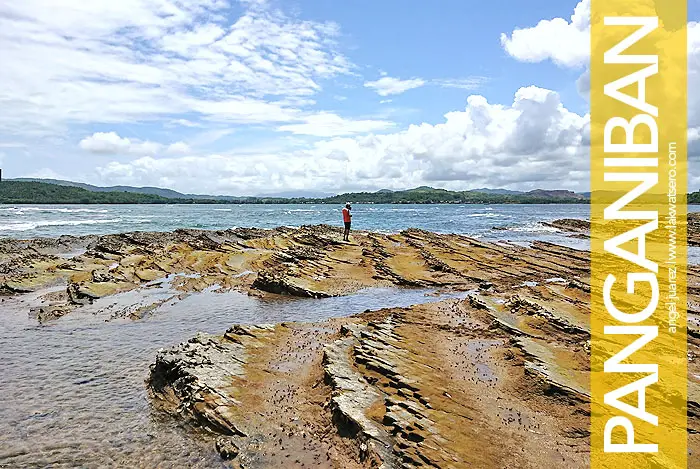 What to Do in Parola Island
Parola Island is for those who prefer adventure away from the crowd. There is no electricity or other facilities in the island.
Scuba diving, free diving or snorkeling (bring your own equipment).
Camping – bring your own camping equipment, enough food and water supply.
Surf in Bulalacao Beach
Laze in Taruyog Resort
Explore other islands, beaches and resorts in Panganiban: Calalanay Island, Tabusao Island, Padoni Island, Flora Sandbar, Eslanacion Resort, etc.
See the tidal flats of Salvacion.
Check out the other islands of Camarines Norte such as Jaulo Island in Capalonga, the Mercedes Group, and the Calaguas Group of Vinzons.
Surf in Daet's Bagasbas Beach
Visit the old churches St. Peter the Apostle Parish of Vinzons, St. John the Baptist Parish of Paracale and neighboring towns
Trek Mount Labo, the highest mountain of Camarines Norte
Swim in Gumaus Beach or Pulang Daga Beach of Paracale
Check out Saltahan Falls, Palanas Falls, Malatap Falls, Burok-Busok Falls, Binuan Falls and other waterfalls of Labo
Go spelunking in Mt. Cadig Cave also of Labo
Head south towards Caramoan, Camarines Sur Water Sports Complex in Naga, Albay and Sorsogon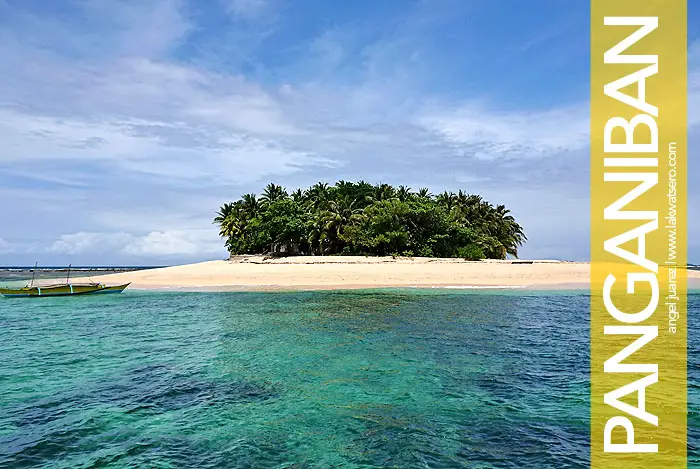 Sample Itinerary in Parola Island

Estimated Budget: P2500 – P3,000

Day 0:
2100H: Departure at Superlines Cubao (Cubao to Panganiban- P525/person)
Day 1:
0600H – 0800H: Arrival in Panganiban/Breakfast/Proceed to Panganiban Tourism office/Shop for supplies (ice, meat, fruits, fish, drinking water, etc)
0800H – 0900H: Panganiban to Parola Island boat
0900H – 1100H: Set-up Camp / Free time
1100H – 1300H: Lunch / Siesta
1400H – 1800H: Free time: beach bumming, photo ops, swimming, snorkeling, see the parola, sunset
1800H – 1930H: Dinner Preparation/Wash-up/Fix-up
1930H – 2030H: Dinner
2030H: Socials, Lights off
Day 2:
0530H – 0700H: Sunrise, Call Time, Breakfast
0700H – 0900H: Free Time, Break Camp
0900H – 1000H: Panganiban to Bulalacao Beach, Taruyog Resort or Gumaus Beach
1000H – 1300H: Free time in Bulalacao Beach, Taruyog Resort or Gumaus Beach / Return to Panganiban
1300H – 1500H: Arrive in Panganiban/wash-up/fix-up/late lunch
1500H – 1545H: Panganiban to Talobatib
1545H – 1630H: Waiting time/snacks/rest
1630H: Bus to Manila
Day 3:
0230H – Arrival in Manila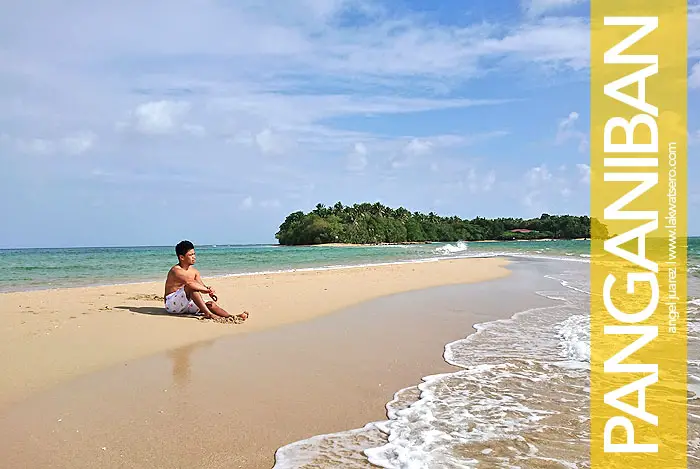 Tips
Overnight boat rate to Parola Island starts at P4000 for a boat that can ferry 30 – 40 passengers
All inclusive overnight package at Parola Island is offered by Panganiban Tourism Office at P2,200/person from Jose Panganiban (minimum of of 12 guests) or P2,500/person from Daet (minimum of of 12 guests)
Get in touch with Camarines Norte Tourisrm at [email protected] or +63-054-440-0034 or Miss Ruth Marie Forteza of Jose Panganiban Tourism Office at [email protected] if you wish to avail of the package
You can charter a boat for as low as P1,500 overnight to take you around Calalanay Island, Tabusao Island, Padoni Island, Flora Sandbar and Eslanacion Resort
Entrance fee in Parola Island is P25 for locals of Panganiban and P50 for the rest
Best time to go is during summer and dry months (September to June)
There is no electricity in the island but mobile signal is present
There are restrooms in the island but not a fancy one
Please! Please follow the LEAVE NO TRAIL PRINCIPLE: TAKE NOTHING BUT PICTURES, LEAVE NOTHING BUT 

FOOTPRINTS

, KILL NOTHING BUT TIME