It has been ten months since I last had a glimpse of Sagada. Ten months, though it seemed like years , even eternity. As the agony of terribly missing the place was becoming unbearable, I couldn't help but follow my heart's will.
I decided to go back to Sagada.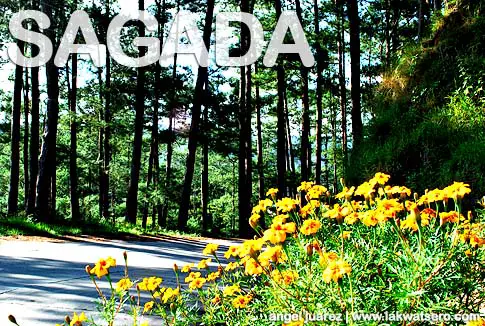 The abrupt decision came to me early evening of Friday, October 14th. Hoping to catch the last trip going to Bontoc, I packed in a hurry and grabbed everything on sight I deemed necessary. By eight that night, I left home. I was heading home.
The Bontoc bus left at eight in the evening, an hour earlier than I knew of. I proceeded to Cubao Terminal of Victory Liner and by ten in the evening, I was aboard the bus that left for Baguio. It took us a little over six hours to reach the City of Pines, which I spent in a world of dreams that I could hardly remember, occasionally snapping back to reality and checking my phone that was instantly paired with the bus' newly installed wi-fi system.
Before sunrise I was already at Dangwa Terminal.
The first trip to Sagada was scheduled at 630 AM and I was assigned to seat number 1. There were not much tourists going to the highland town, no long queue in the ticket booth and the terminal was not as busy as the previous times I went there. The bus left exactly as scheduled and again, my consciousness entered the world of new dimension as I closed my eyes to sleep. The best thing I like about long solo travel is that I can sleep all throughout the travel time. I treasure that moment.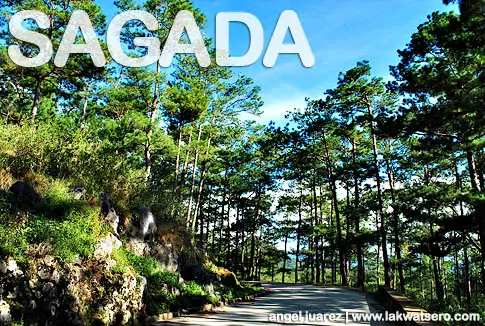 The Saturday Market was still up though some were already wrapping up as the bus stopped in Sagada Poblacion past noon. I headed straight to Residential Lodge and met William, Tita Mary's son.
As soon as I was settled, I went to Yoghurt House for my late lunch and ordered my favorite Vegetarian Pasta and Yogurt with Strawberry, Banana and Granola which I consumed leisurely while reading old magazines. I planned nothing for the entire trip but to take everything slowly, no strenuous activity nor scheduled itinerary to cope up with. I just wanted to relax, laze around and savor every moment.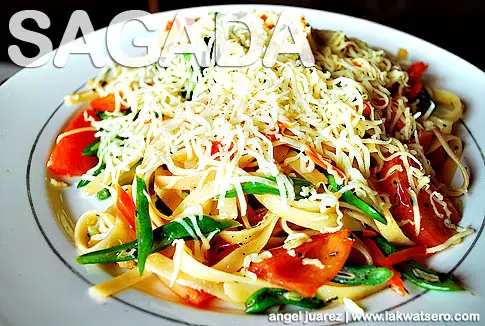 I spent the rest of the afternoon walking around the town. I chose the road going to Dantay, hoping to pass by and see Kiltepan but retreated after an hour-and-a-half when the sky turned gray and hinted an afternoon shower. I was already in my room before dark when the rain poured.
With my stomach still full from Yogurt House's late lunch, I skipped supper and took a nap. When I woke up, the rain has stopped. I walked down the wet road to Sagada Lemon Pie House. It was dark and the slight drizzle made the night cooler. I moved faster, brisk walked at times until I reached the diner. I ordered two slices of lemon pie and a hot lemon tea which I consumed in an instant while having a conversation with Wencel Angeles of Biyaheng Pinoy. I planned to take photos of my meal but forgot to, so I ordered a slice and a cup of tea once more. When I finished my meal, it was already nine in the evening. I bid Wencel goodnight and returned to the lodge.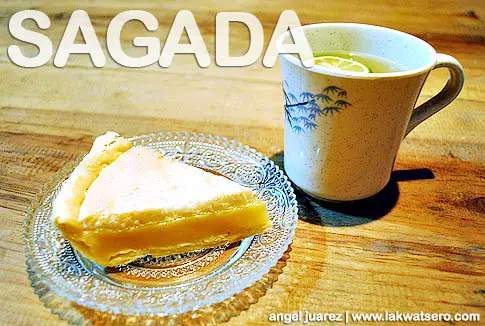 I woke up the next morning and again walked around the town without exactly knowing where to go until I realized that my feet brought me to the Calvary Hill, passing the Episcopalian Church and the cemetery. I found a soft spot fronting the Echo Valley and settled in, just let the time passed doing nothing. The trees were barely moving, the sweet dew of the daybreak mist were slowly dripping from the leaves, the early morning fogs were being eaten by the undaunted rays of the mountain sun.
For the time being, I was still and at peace with the great silence that I could hear the sound of my heartbeat. I took a deep breath and the sweet aroma of the pine trees, wet soil and mountain breeze sent a relaxing feeling down to my soul.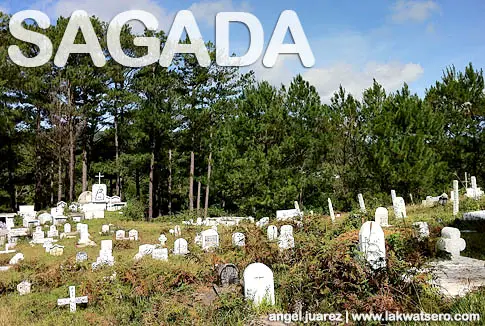 Thinking of nothing to do until noon, I opened my half-read John Grisham and let the hours passed reading the narrative of Luke Chandler. Time passed obliviously and my stomach was already screaming to break the fast. I stood up, walked down to Poblacion and saw Salt & Pepper Diner, it wasn't there yet ten months ago so I decided to give it a try. I had a pork adobo, egg sunny side up and steamed rice for brunch. I was happy with my meal.
Hours of practically doing nothing yet it seemed that the day was as quick as those busy days in the city. Midday came so fast, I packed up, picked up my box of pie and bottle of lemon extract at Lemon Pie House and said my goodbyes to William, his wife and their cute baby Justin. My heart and feet were heavy but I needed to go.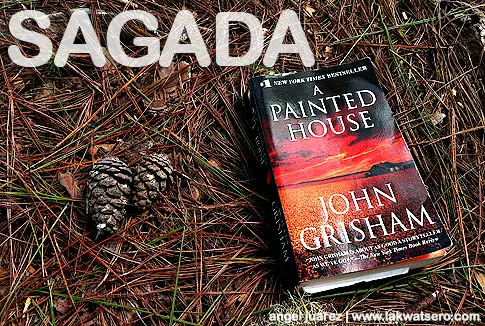 I boarded the last bus to Baguio that left at exactly one in the afternoon. There were still vacant seats in the bus, indeed it was not the peak season for tourists. I leaned my back against my seat and closed my eyes. The aroma of pomelo surfaced inside the bus. The cool mountain wind blew against my face and with the western country songs playing on the background, my consciousness faded into slumber.
By sundown we were already in Baguio.
They say Sagada should be experienced at least once in your lifetime. I say I will keep on coming back for I know Sagada is where my heart is. Sagada is home, and though it was a very short stay, it really felt great to be home.