We had a chance to revisit Caramoan but this time via the easier and cheaper yet unpopular gateway – Virac, Catanduanes. It was like hitting two birds with one stone because Caramoan and Catanduanes are equally beautiful uncrowded places.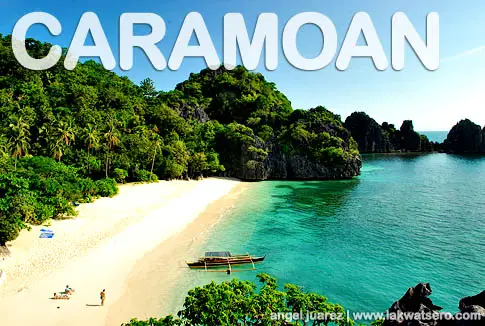 Geographically speaking, Catanduanes is just a stone throw away from Caramoan, a merely less than an hour ride from Codon Port. While the usual route from Manila of Naga-Sabang-Guijalo-Paniman takes about four hours, Virac-Codon-Paniman takes only two hours.
Earlier this year, we bought promo tickets to Virac. Mine costed P1700 round-trip or technically P850 one-way. It was even cheaper when traveling by land/boat to Virac from Manila aboard an air-conditioned bus which costs approximately a thousand. So if airlines have zero fare sale to Virac and you have plan of going there, grab one!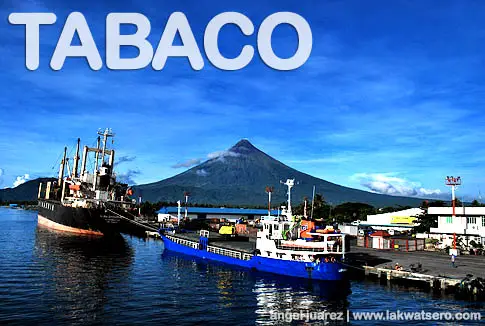 Unfortunately, due to some work commitments, I wasn't able to use my outbound Manila ticket to Virac. I opted to catch a non-aircon RSL bus from Cubao to Virac at P500 plus the boat fare from Tabaco Port to Catanduanes at P220. It was a total of fifteen hours travel time including a three-hour ferry ride, therefore, I missed our Caramoan itinerary on the first day and the Maribina Falls of in the morning of day two (Catanduanes tour). I just met my group at Bato Church before lunch. But assuming I was with them from Day One, here's our complete itinerary.
Day 1
0400H – 0600H: Assembly at NAIA 3/check-in/coffee
0600H – 0710H: Manila to Virac Flight
0710H – 0730H: Assembly/look for trike or van to Codon Port
0730H – 0900H: Virac to Codon Port/breakfast/buy packed lunch/look for boat
0800H – 0900H: Codon to Caramoan
0900H – 1600H: Caramoan Tour: Hunungan Island, Cagbalinag Island, Tinago Island, Lahus Island, Matukad Island
1600H – 1700H: Caramoan to Codon Port
1700H – 1745H: Codon Port to Virac
1745H – 1900H: Check-in at Midtown Inn/Fix up
1900H – onwards : Dinner + Night Socials
Day 2
0700H – 0800H: Breakfast
0800H – 1600H: Catanduanes Day Tour: Maribina Falls, Bato Church, Puraran Beach
1600H – 1800H: Check in Twin Rock Resort/Fix-up/Explore the beach/Snorkel/Swim/Photo Ops
1800H – 1900H: Dinner
1900H – onwards: night swimming/socials
Day 3
0430H: Call Time
0430H – 0500H: Prepare / Travel to Airport
0500H – 0600H: Quick Break/Coffee in airport area
0600H – 0730H: Check-in
0730H – 0840H: Travel Time Virac to Manila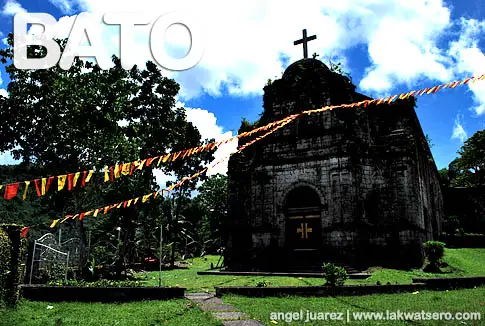 Budget
P1000 – 2 trikes from Virac Airport to Codon Sea Port
P5000 – 2 boats to Caramoan (includes island hopping)
P1000 – 2 trikes from Codon Sea Port to Virac Midtown Inn
P3000 – 2 rooms in Virac Midtown Inn
P3000 – van in Virac for day tour
P110 – Entrance Fee in Maribina Falls
P110 – Entrance Fee in Puraran Beach
P1200 – Lunch in Puraran Beach
P2750 – 2 rooms in Twin Rock Resort
P1000 – van to airport and Casoocan
———————————-
P18150 / 11 persons = P1650 each
add
P500 – foods, tips, miscellaneous, terminal fees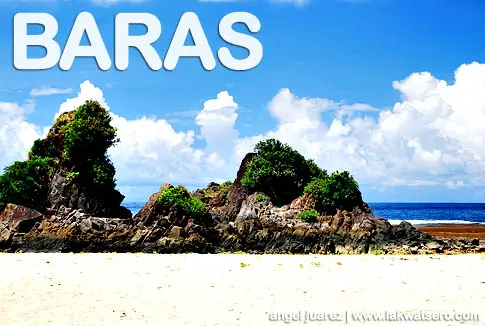 Tips/Observations
The Virac route for a Caramoan tour is cheaper and easier than Naga
Normal rate of trike from Virac Airport to Codon Port is P250-P300
Normal rate of boat from Codon Port to Caramoan, including the island hopping is P1500-P2000
The trip would have been cheaper if we went camping in Caramoan, but since the place is very unpredictable (no thanks to Survivor and Gov. El Ray Villafuerte), we decided to get back to Virac
We highly recommend Twin Rocks Resort in Catanduanes. They gave us 10% discount on rooms, free entrance and use of swimming pool when we told them that we will be leaving early for our morning flight. The staff are kind and the scenery on their beach is awesome, they have a pool with slides, clean beach front and adventure activity area. We got an air-con room with a queen sized and a single bed for only P1350, and it fits all seven of us, with only one extra bed at P100.
Boatmen in Caramoan should be taught on environmental protection specifically on proper waste disposal. One of the boatmen just threw our garbage to the sea. The ocean is not a big dump site huh!
There is a need to professionalize the tourism sectors and standardize the services and rates on both locations. Our van driver in Virac is very unprofessional, he said that the P3000 tour includes airport transfer, but he texted us after the tour that he will not be able to fetch us to the airport.
The local government of Caramoan should take a look at the dump sites on the islands, specifically in Matukad Island where a huge pile of garbage is already mounting in the area. Hiding the garbage by covering it with tarp won't solve the problem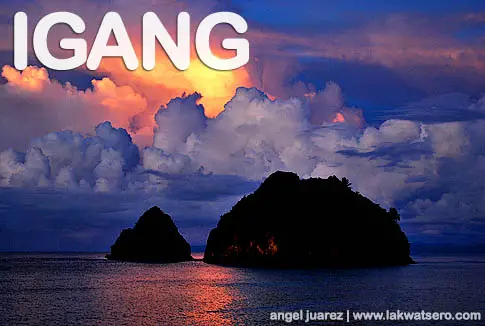 Getting to Catanduanes from Manila (by Land+Ferry)
Catch a Tawtrasco or RSL bus from Cubao to Virac. Non-aircon bus costs P500+ while aircon bus costs P800+, exclusive of ferry and terminal fee in Tabaco Port. Ferry fee is P220 for economy and P280 for aircon. Terminal fee is P11. Travel time from Manila to Tabaco Port is 10 to 11 hour; from Tabaco Port to San Andres Port of Catanduanes is 3 hours; from San Andres Port to Virac is half an hour.
Alternatively, you may catch any bus going to Tabaco or Albay, make your way to Tabaco Port and hop in any ferry going to Virac or San Andres ports of Catanduanes.
Getting to Caramoan from Virac
Catch a van, jeep or trike to Codon Port. Normal rate of trike is P250-P300 for an hour ride. In Codon Port, hire a boat to take and tour you in Caramoan. Rate ranges from P2000-P2500. Caramoan is less than an hour boat ride from Codon Port.