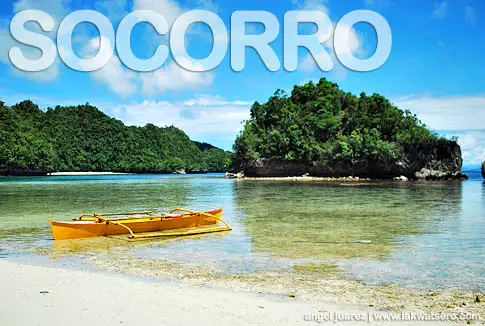 Three years after the enchanting Bucas Grande first awed me, I was back again with Ate Claudia for a short yet eventful visit. A weekend of re-acquaintance, remembering and rediscoveries of the scenic and pristine landscape of Sohoton Cove and the entire Bucas Grande Islands.
Coming from Cagayan de Oro City, it took us twelve hours to reach Sohoton including all the waiting time and transfers plus the traffic brought by the ongoing road constructions. Our tour guide Reggie was already waiting for us at Hayanggabon Port as early as eight o'clock in the morning but we arrived at almost three in the afternoon and by four, after crossing the waters that separate Sohoton and the mainland, we finally reached Bucas Grande. While everyone else there was about to call it a day, ours were just about to start.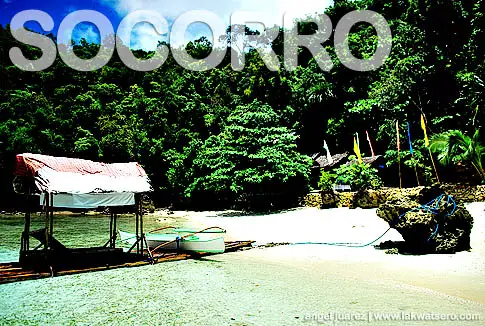 Roldan, the Operations Manager of Cinnamon Island Cottage and Secretary cum Treasurer of Strengthened Association of Volunteers for the Environment of Sohoton (SAVE Sohoton) welcomed us and led us to our room at the second floor of the lovely cottage. It was a big basic room, with bedding typical of a spa. The island has no electricity, but our room has a lot of windows that allow the natural flow of fresh air. One window is overlooking the picturesque entrance of Bucas Grande. The thought of spending a night there made me excited.
When we were settled, we left the island and met Sir Dodo, the Tourism Operation Manager of Sohoton, at the Reception Area for a cup of coffee and a short talk before proceeding to our lone activity for the day – snorkeling around Marka-a Island. It is a spot teeming with colorful huge corals of varied types – staghorn, table, brain, branching and others. There are also crinoids, fishes and other tropical species, all in shallow and clear water. Sir Dodo and Reggie were right, the water surrounding Marka-a is one, if not the best place for snorkeling in Bucas Grande.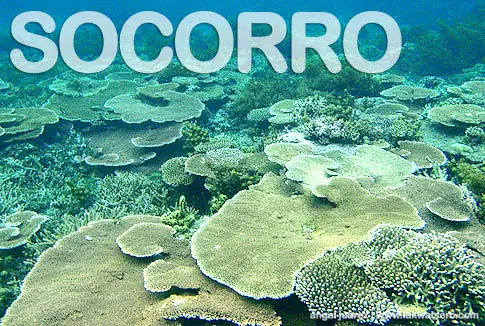 We spent some time drifting with the current, busy spotting the vivid seascape below us until we reached the patch of fine white sand beach. It was almost sunset and the view of the setting sun from this area of Bucas Grande was so fascinating. But before darkness totally enveloped us, we decided to go back to Cinnamon Island Cottage.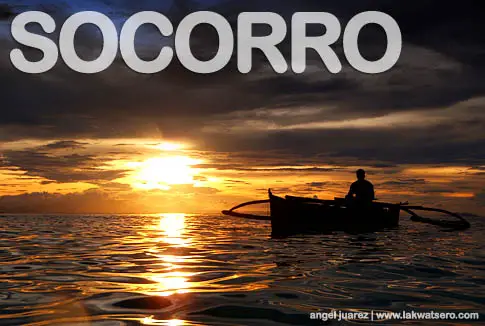 The volunteers from SAVE Sohoton in Cinnamon Island prepared a sumptuous dinner and arranged a lovely candle light setting under the star adorned sky. To complement the amazing night, Roldan made a tea out of Cinnamon tree bark. It tasted good and it was amazing to know that it is indigenous and natural. We quickly emptied the teapot but Roldan just added hot water on it and in a minute a flavorful tea was ready. We added calamansi and wild honey to it and in an instant, we finished the second teapot.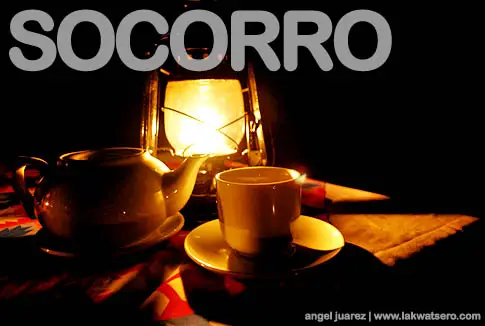 It was a lovely night with the sound of waves and chirps of crickets as our music, and the fireflies around that added glitter to a star filled sky. The moon was out of our sight, only the lamps provided us light. Though we can barely see the surroundings, the lamps were just enough to allow us to move around. There wasn't any wind either but it wasn't hot. Without electricity and so much to do, our day ended early in Cinnamon Island.
We woke up early the next morning and had breakfast partnered with our self made capuccino. Reggie arrived afterwards and our tour started. We went to some sites that we have already visited three years ago. The surrounding lagoons first and then we transferred to smaller paddle boat that brought us to Tojoman Lagoon, home to non-stinging jellyfish. To our surprise, their number was not on its peak yet, only few adult jellies and a lot of small ones. They estimated it to peak by end of May to June when it used to peak by April to May before. Swimming is not allowed in the lagoon anymore.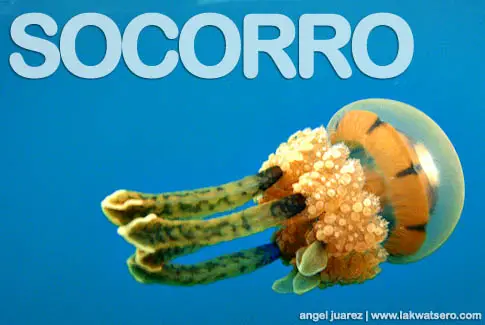 Afterwards, we went back to Reggie's trigger boat and proceeded to Sohoton Cove where we checked out Hagukan Cave and jumped off a 15-feet platform after going inside Magkoko-ob Cave.
Time passes quickly in Sohoton for those who are busy enjoying the place. We were surprised that it was almost noon and our time was already up, so Reggie maneuvered the boat back to our island. We quickly washed up and packed our stuff while our lunch was being prepared. We also accompanied Roldan in getting Cinnamon bark that we took home.
A batch of more than 50 teachers from Surigao City came after we had our lunch, Roldan and the other volunteers became busy preparing their lunch and attending to their needs. Meanwhile Ate Claudia and I had to leave. It was a quite short stay in Bucas Grande, but we made the most out of it.
Going back, we endured the scorching summer sun aboard the shadeless boat to mainland. A one hour boat ride of direct sunlight that burned my skin. Amid the ride, I looked back and saw the islands of Bucas Grande gradually moving away. We still haven't reached the mainland but I was already planning my return.
How to Get There
From Surigao City
Surigao City, capital of Surigao del Norte is the main jump-off point to Bucas Grande Islands. Philippine Airlines, AirPhil Express and Cebu Pacific have daily flights from Manila to Surigao City Airport while  Cebu Pacific also has daily flight from Cebu.
From Surigao City, you can go directly to its port where motorized boats to Socorro dock and from Socorro hire another boat going to Bucas Grande. Alternatively, you may skip the main town of Socorro and head straight to Bucas Grande by catching a van (P120.00) or bus going to Claver, get off at the Hayanggabon Port and transfer to a boat going to Bucas Grande.
From Butuan
If you are coming from Butuan, catch a bus to Surigao City and get of at Bad-as junction, travel time is two hours and fare ranges from P145.00 to P180.00. From Bad-as junction, transfer to a van (P90.00) or bus going to Claver and get off at the Hayanggabon Port, then catch a boat going to Bucas Grande.
Philippine Airlines, Air Philippines and Cebu Pacific have daily flights to Butuan City from Manila while  Cebu Pacific also has daily flight from Cebu.
From Siargao
From Dapa Port in Siargao, catch a ferry going to Socorro. There are ferries that leave in the morning and in the afternoon, fare is around P100.00. From Socorro hire another boat going to Bucas Grande.
Cebu Pacific flies from Cebu to Siargao.
For more information on Bucas Grande Islands, check out Lakwatsero's Travel Guide for Bucas Grande Islands