The story of Temple of Leah is the same as Taj Mahal, a mausoleum in India built as a symbol of undying love.
Temple of Leah is Teodorico Soriano Adarna's gesture of love to his late wife Leah Albino-Adarna, a life partner for 53 years. They are the grandparents of Filipina actress Ellen Adarna and owner of motel chain Queensland in Cebu.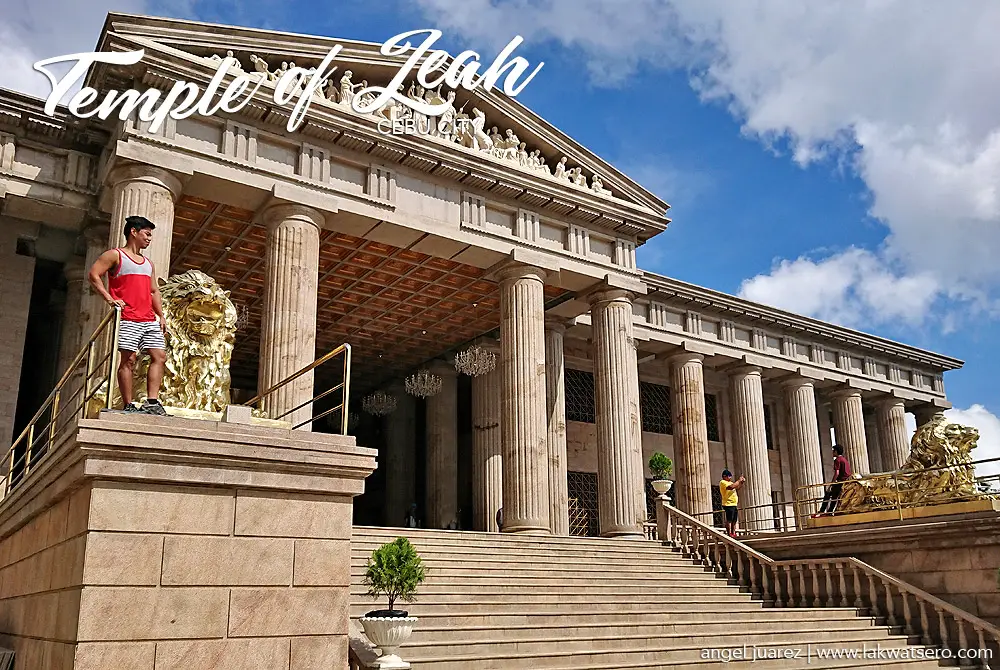 Tucked in Cebu City's highland barangay of Busay, construction of Temple of Leah started in 2012. The temple is reportedly made up of 24 chambers that house an art gallery, museum, library and bar, among others. It is also adorned with life-sized statues of Roman gladiators, lions and angels all over. A wide stone steps give everyone a free access to the portico and towards the lobby where a brass 10-foot statue of Leah is erected. The commemorative plaque on the base of the statue reads:
"Beloved Wife and Mother: Leah V. Albino-Adarna was chosen Matron Queen of her Alma Mater the University of Southern Philippines. This bronze statue portrays her composure and regal bearing when she was crowned. May the beholder discern her innate beauty, poise and gentleness."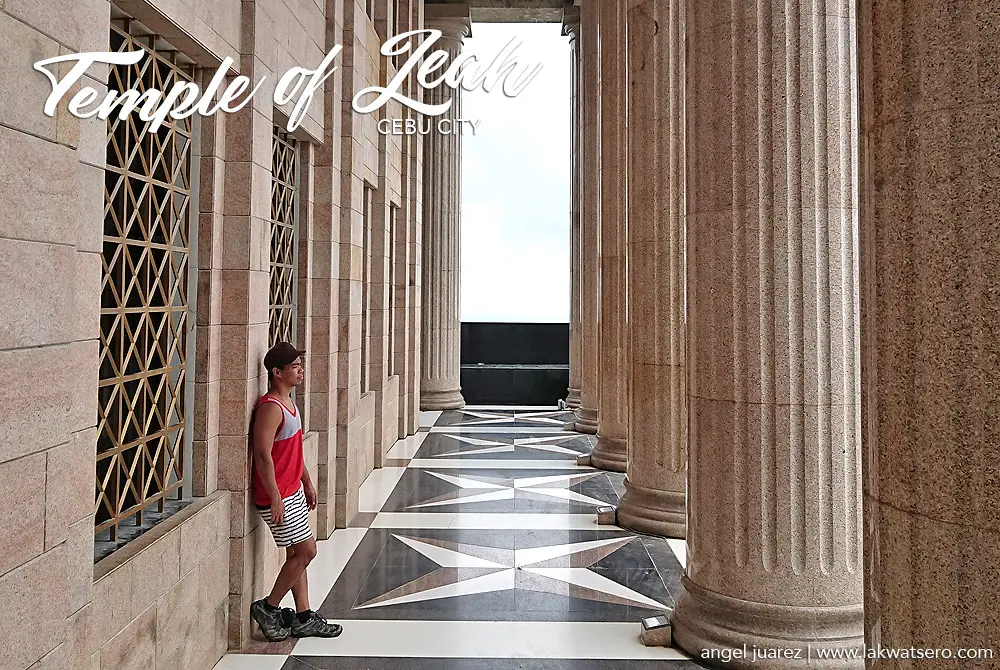 Temple of Leah is open to public from 6AM to 11PM, entrance fee is P50 per person
How to Commute to Temple of Leah
The cheapest way to get here via public transport is to catch a 04D, 04I or 04H (Lahug-Busay) jeepney from downtown Cebu City, fare is not more than P20 per person; get off at the street to Temple Leah; and walk for 5 minutes to the site.
Alternatively, you may charter a habal-habal at Lahug / JY Mall straight to Temple of Leah for P150 per motorcycle, good for 2 persons, or a taxi or grab from the downtown. Best time to go here is at opening to avoid the crowd.