Aside from Kawasan Falls of Badian, one of the most popular waterfall of the Province of Cebu is Mantayupan Falls. This comes as no surprise with its grandeur and accessibility. It has become a go-to place of locals and tourists specially during weekends. Due to its prominence, it is one of the first waterfalls in the province to be developed as a tourist spot. Development includes an access road to the site and building of facilities inside such as eateries, stores and cottages.
Locally known as Ambakan, Mantayupan Falls is a two-tier cascade in Barangay Campangga in the western town of Barili, just a short motorcycle ride from the town proper.
The first level, a 14-meter high cascade that flows into its circular natural pool, greets everyone as it is conveniently located near the entrance. A newly built hanging bridge connects it to the second level, a towering 98 meters cascade regarded as the highest in the entire province. It flows to into a deep natural tub before flowing to Mantayupan River.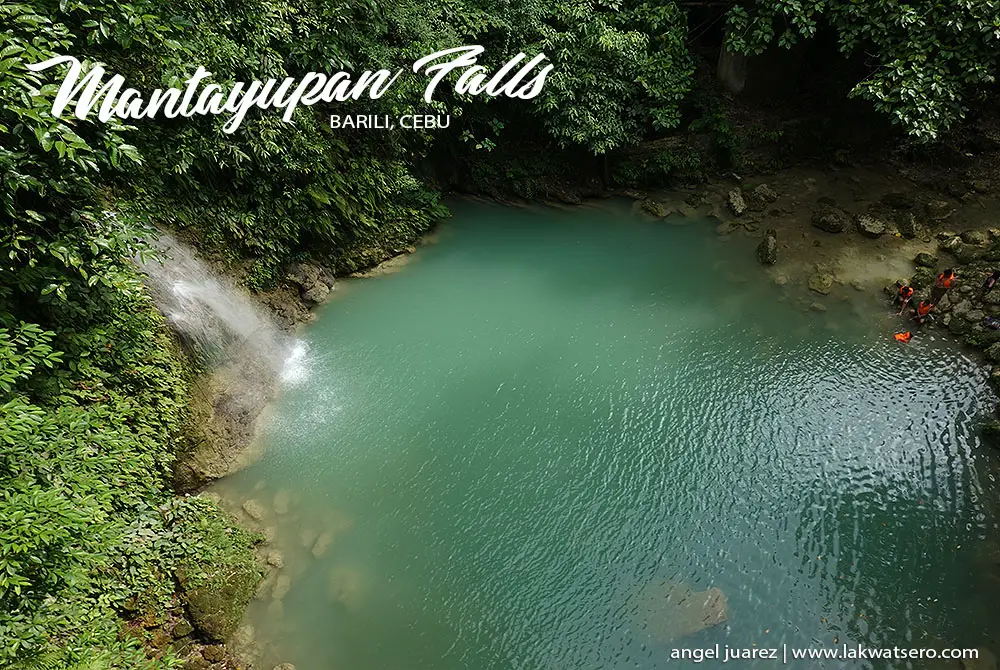 How to Get to Mantayupan Falls of Barili, Cebu
To get here from Cebu City, catch a bus from Cebu South Terminal to Santander / Bato via Barili. Get off at Shamrock or 7-11 Barili, regular fare is P85/person and travel time is about two (2) hours. From Shamrock or 7-11 Barili, transfer to a habal-habal or motorcycle to Ambakan for P30/person.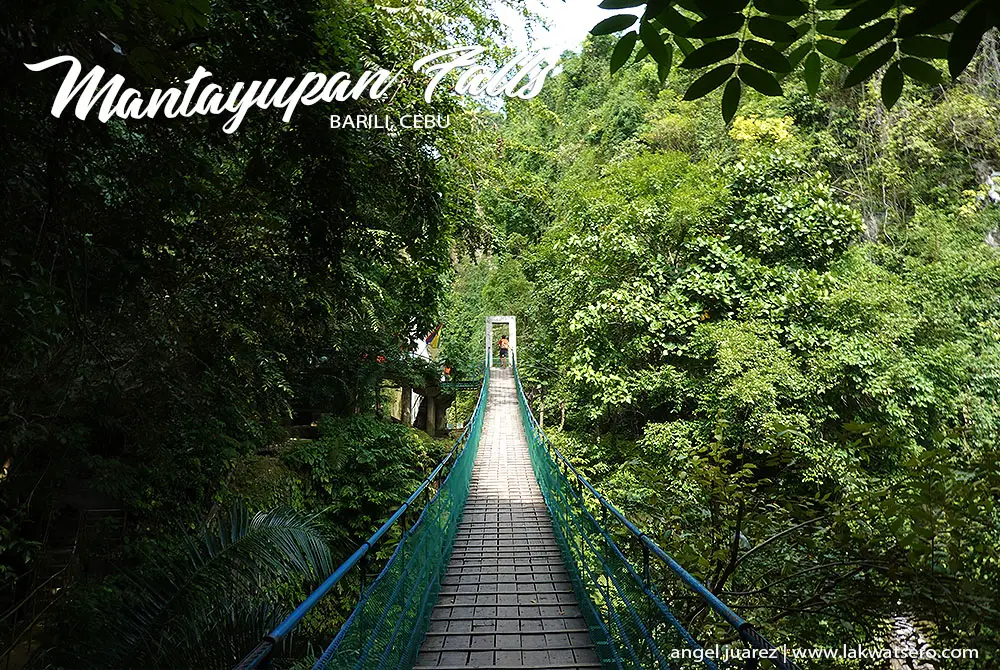 Rates and Fees
Entrance fee (as of July 2019) is P40 per person. Cottages are available for day use priced at P500. You can charter the bamboo raft to take you to the cascade itself for a natural waterfalls massage at P150 good for around 10 person.