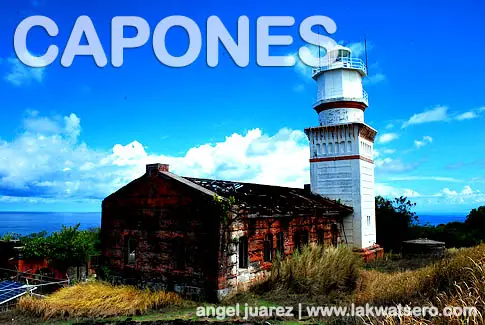 The bone shaped island of Capones, off the coast of San Antonio, Zambales, hides a lonely sentinel that for years, decades and even century survived the wars, earthquakes and countless storms but still standing and serving its purpose – the Faro de Punta Capones.
One of the few remaining old Spanish lighthouse in the country, the Capones Island Lighthouse was built in the late 1800's and became operational in 1890, purposely to guide the ships entering and leaving Subic Bay, and to warn passing ships of the dangers of rocks around the island.
Set in the grassy hill of the island, the solar-powered lighthouse is Capones best kept secret, with its original red brick keeper's house structure still standing. The keeper's house although ragged and neglected, draws a dramatic picture of the place. Its empty and dilapidated rooms, halls, stairs, tiled floors, windows and doors still reflects its glorious past.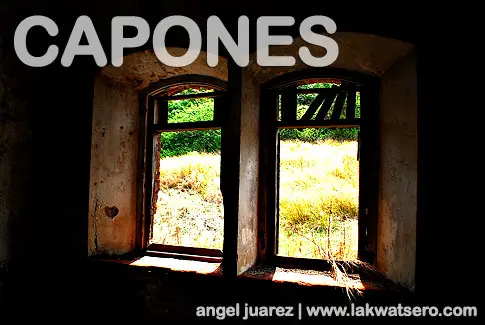 One can go there by following the stone guides from the eastern side of the island for approximately an hour of trekking on a rocky shore, passing to an unfinished building and statue of Mama Mary. A local guide is necessary for first timers as the trail has no signage. From the other side of the island, (western side) where the lighthouse is already visible, it is easier to reach the site although this side of the island has sharp rocks and some of the angriest waves you could see, making it impossible for boats to dock most of the time.
After an hour trek, the best way to refresh is to have some good shower from an old hand drawn water well located in the lighthouse compound.
Lakwatsero along with the Travel Friends Mother Wrecker Party People (TFMWPPF) guys, one of my cool and fun-to-be with travel friends, will start this year with a bang with a revisit to the Capones Lighthouse. A great way to start the year! On to more travels and adventures this 2011!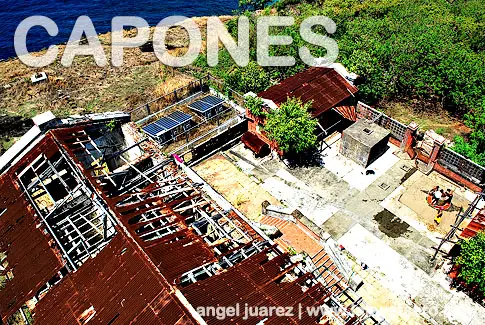 For more information on Capones island, please visit Lakwatsero's Capones Island's Travel Guide.