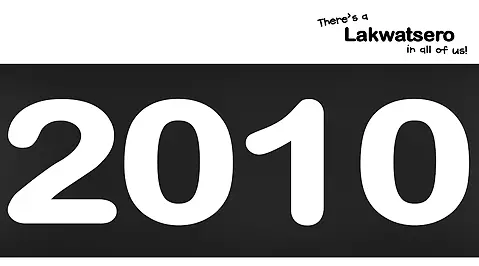 The year 2010 was an awesome adventure filled travel year. A very busy year that despite having a full time job, I managed to dive in numerous diving spots; try new adventures; revisit some of my favorite places in and out of the country; meet new friends and travel companions; and cross out ten new provinces across the Philippine archipelago (Romblon, Mindoro Oriental, Negros Oriental, Negros Occidental, Lanao del Norte, Bukidnon, Siquijor, Southern Leyte, Camarines Sur and Misamis Occidental), bringing down the number of yet to be visited provinces to less than half (39 to be exact) of the Philippine total of 79.
It is still a long shot in my dream to set my foot to every province in the country, but I am not in a hurry. I am taking my time to enjoy, explore, discover and appreciate every place as much as I can, and revisiting a place is a good way to re-attach myself and fully blend in.
Looking back, the year 2010 was a blast. Diving, camping, backpacking, explorations, outdoor adventures, food trips, chasing waterfalls and history walks were the highlights of it. But what made the year memorable are the experiences, learning and realizations along the roads.
And as this year comes to its end, allow me to thank everyone who read, commented, shared, recommended, liked and browsed Lakwatsero. You made this site what it is now with all your support. You inspired me to go on and continue my journey with all your words of inspirations.
I am not really good in words and I feel that words are not enough to give justice to the marvelous places, thrilling adventures and amazing experiences that 2010 brought me. So before we bid adieus to the year 2010, let us take a walk down the memory lane with these selected images of my travel year 2010.
Happy New Year!
[slideshow id=2 w=479 h=321]