Standing on the dry land of Cabra Island in Lubang, Occidental Mindoro, is one of the oldest lighthouses in the Philippines – Faro de Isla Cabra or Cabra Island Lighthouse.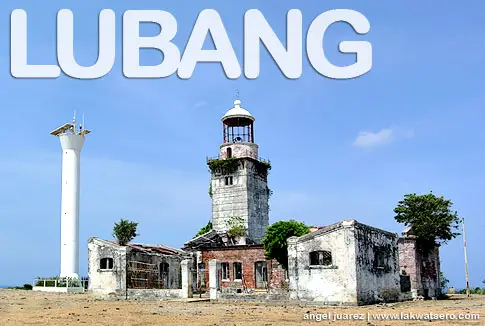 Cabra Island Lighthouse was the first of the five first-order lighthouse built by the Spaniards. Construction started in May 1885 but it was only first lit in March 1889. It used to be a vital installation as it was intended to guide ships entering the Philippines from South China Sea towards Manila Bay or Verde Island Passage, one of busiest sea routes in the country.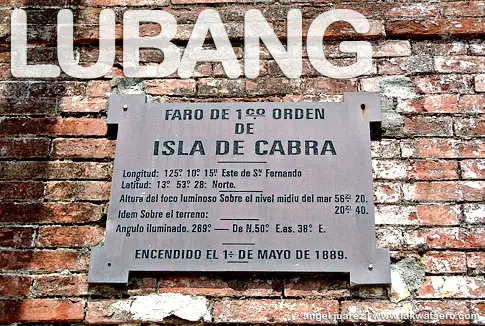 The lighthouse tower is a 67 feet (20.5 meters) square brick with a keeper's house as its base. It is now inactive and replaced by a newer one located beside the old structure, but the original lantern equipped with order Fresnel lens is still intact. It has a focal height of 216 feet (66 meters) with light flashing every five seconds and can be seen on 25 nautical miles range.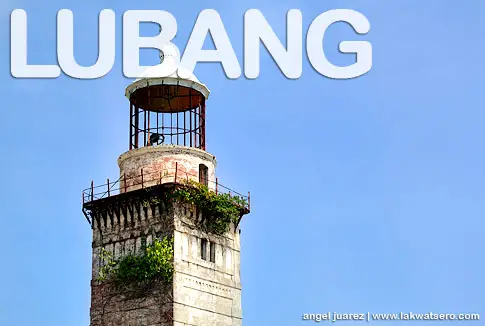 Currently, the old lighthouse of Cabra Island is in seriously bad state, unattended and dilapidated. It may not be in use today but it is a national heritage, a memory of our glorious past and it merits attention and care!
How to Get to Cabra Island Lighthouse

By Air
Lubang has an airfield that can accommodate small aircraft but to date only chartered flights use the runway.
By Sea
Lubang Island Group has two public sea ports – one in the town of Lubang (Tilik) and one in the town of Looc (Agkawayan). They can be reached by taking a ferry from Manila North Harbor or the wooden boats from the port of Calatagan Batangas.
From Manila:
Atienza Shipping Lines services Manila-Tilik-Manila route. Manila to Tilik is every Monday at 12 noon, while Lubang to Manila is every Tuesday at 9 o'clock in the morning. Advanced ticket reservation and booking is advised specially during summer and peak season. For more information, check out their website at www.atienzashippinglines.com.
From Calatagan:
Wooden pump boats connect Calatagan Batangas to the ports of Tilik and Agkawayan. One way fare costs P500.00 as of April 2013. Their trips schedule are as follows:
MB God's Grace 2
Calatagan to Tilik: Every Monday,Thursday and Saturday
Tilik to Calatagan: Sunday, Wednesday and Friday
MB Lucky Benjamin
Calatagan to Tilik/Agkawayan: Sunday
Tilik/Agkawayan to Calatagan: Monday
MB San Rafael
Calatagan to Agkawayan: Every Monday,Thursday and Saturday
Agkawayan to Calatagan: Sunday, Wednesday and Friday
Although these boats have published schedules, the trips still depend on traffic and sea conditions.
Going to Cabra Island Lighthouse, there is a public boat from Tagbac that leaves daily at one in the afternoon and returns the next day. A chartered boat for four people costs P1500 round trip from Tagbac. The boat drops passengers at Mahangkig Beach where you can take a tricycle or kuliglig to the lighthouse.