Moveover Starbucks, Coffee Bean and Tea Leaf, Figaro or Bo's, when in Davao, only one coffee shop resonates loud – Blugré Coffee.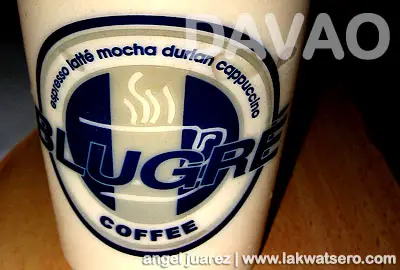 The local specialty coffee shop is Davao's favorite rendezvous for both coffee lovers or just plain café bums, with their great menu and cozy (and wifi free) ambiance, Blugré Coffee offers a snug and unique Davao coffee experience.
But what makes Blugré Coffee distinctively Davao is the use of exotic durian fruit in their menu. Try their Durian Dulce de Leche Cheesecake partner with their trademark Durian Gatchpuccino and be mesmerized with the creative use of this Davao icon. You will never look at durian the same way again.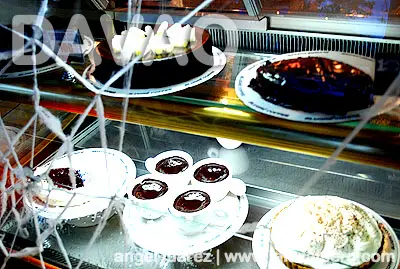 For durian allergic palates, safe choice are the best sellers Triple Chocolate Cake, Blueberry Cheesecake, Chocolate Decadence, Choco Torte with Cream Sauce, Choco Caramel Cake, Banana Cream Pie or other specialty cakes and pastries partner with their very own Larcepuccino Coffee, specialty coffee shop items like latte, espresso, capuccino, mocha or other coffee and non-coffee based frappes, cold and hot blends.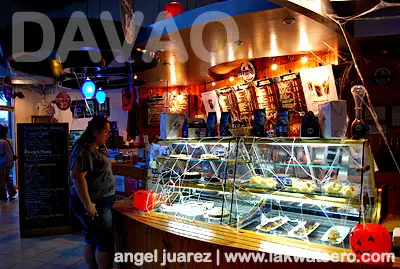 Aside from the usual coffee shop entrees, Blugré Coffee also offers pasta, panini and other meals and souvenir items.
Brewing since 1998 in Davao City, Blugré Coffee started the coffee culture in Davao and now evolved into a city's landmark. Now, with three branches in Davao (Bajada, Matina, SM City Davao), and now expanded in General Santos with their two franchise branches (JMP South Osmena and Robinson's GenSan), Bluegre guarantees a different twist in your coffee experience.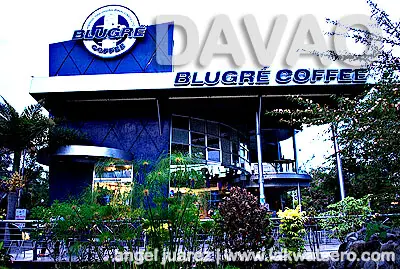 Durian in your coffee, anyone?